Great Australian getaways for animal lovers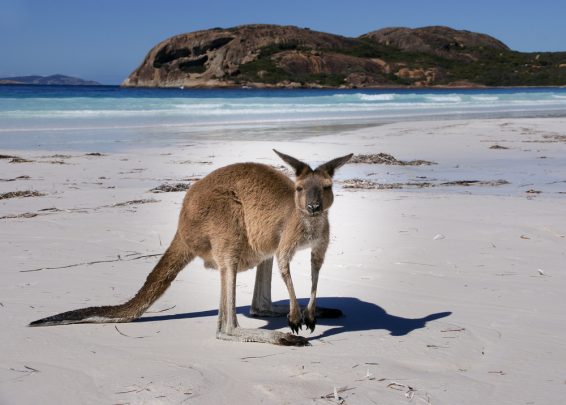 Australia is known to have one of the world's most important biodiverse environments on the planet, and with that comes a great responsibility to conserve, appreciate and educate people about what an impact the wildlife has. Most of Australia's wildlife is found nowhere else on earth, with 87 per cent of the country's mammals found here and nowhere else. So, what better way to educate yourself and get up close and personal with Australian wildlife than by visiting and experiencing them in the wild. Thankfully, there are a whole variety of great Australian getaways that are perfect for animal lovers, here are just a few.
Read more: How you can afford to travel through retirement
1. Australian outback safari
Ad. Article continues below.
The Northern Territory is home to iconic desert landscapes in Australia, but it's also home to beautiful Australian wildlife. Visit Katherine Gorge in Nitmiluk National Park for a glimpse of the resident crocodiles, or Kakadu where you can see native birdlife in Yellow Water Billabong.
2. Monkey Mia
Ad. Article continues below.
With a name like Monkey Mia, you might think that you'd encounter a few chimps here, but you'll actually come in contact with dolphins. Located about 900km north of Perth, Monkey Mia is famous for the wild bottlenose dolphins that come in to shore each day. The dolphins are well looked after and can be fed by tourists under the supervision of a park ranger.
3. El Questro Wilderness Park
Ad. Article continues below.
El Questro Wilderness Park covers more than one million acres and is home to rugged landscapes and a variety of wild animals, fish, birds and other wildlife, especially around the watering holes. You might wish to go horse riding to take in the magnificence of the area.
4. Lucky Bay
Ad. Article continues below.
Located off the south coast of Western Australia, Lucky Bay is in the Cape le Grand National Park and is home to kangaroos that are regularly seen hopping along the beach. You might catch a glimpse of migrating whales, too, so keep an eye out for them from the shore.
5. Great Barrier Reef
Ad. Article continues below.
There's nothing quite like jumping in the big blue and exploring the marine life in the Great Barrier Reef. The world heritage listed reef is the only living organism you can see from space, and you could get amongst it during a snorkelling trip. Look out for sea turtles and tropical fish.
Do you have any other great Australian adventures for animal lovers to add? Let us know in the comments section below.