Government warns against ANZAC Day travel plans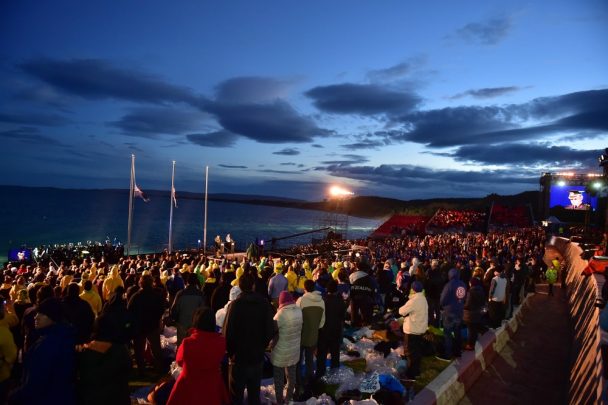 The Department of Foreign Affairs has issued a travel warning for Turkey, saying they have received intelligence terrorists may target ANZAC Day commemorations on the Gallipoli Peninsular.
Veterans Affairs Minister Dan Tehan told reporters terrorists may target the seaside city where hundreds of Australians gather every year to pay their respects to fallen soldiers.
"Unfortunately, in the current global environment, major events attract threats of varying degrees," he said.
"Regrettably, Anzac Day is not immune."
He said ANZAC Day commemorations at Gallipoli would continue as planned, but urged travellers to stay vigilant under the increased threat.
Ad. Article continues below.
DFAT has also upgraded travel advice for Turkish cities Istanbul and Ankara, telling tourists to "reconsider their need to travel".
"Think seriously about whether you need to travel here due to the high level of risk. If you do travel, do your research and take a range of extra safety precautions, including having contingency plans," a statement on the website reads.
Australian Federal Police deputy commissioner Mike Phelan said Turkish authorities had beefed up security ahead of ANZAC Day and that his officers had been working closely with them to try to ensure the safety of those who do decided to forge ahead and attend the April 25 ceremony.
"We do understand that the information suggests that terrorists may attack the peninsula. It is nothing more specific than that," he said.
The government has not specified any details of the threat.
Ad. Article continues below.
Both Ankara and Istanbul have suffered terrorist attacks in recent years, with Islamic State claiming responsibility for a number of shootings and bombing.
Last year, Turkey was forced to temporarily close its borders to neighbouring Syria after an influx of asylum seekers crossed into the country seeking refuge from the war.
You can see DFAT's latest travel update for Turkey here.
Have you travelled to Turkey before? Would you still go to Gallipoli to honour our ANZAC soldiers in the face of this threat?