Behind the scenes of the Gold Coast's koala cuddle school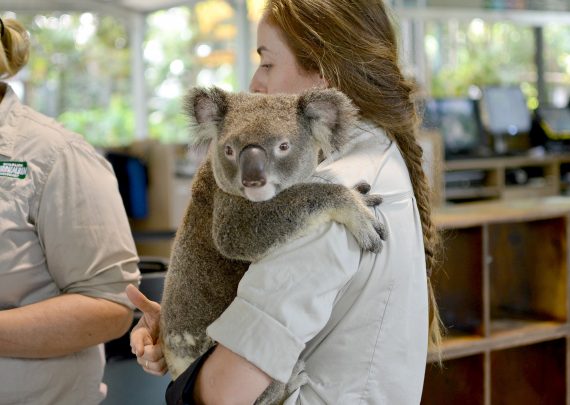 With more than 54 resident koalas, Currumbin Wildlife Sanctuary on the Gold Coast is one of the only places in Queensland that allows the public to cuddle this adorable marsupial. But not any ol' koala can become a cuddle buddy, it's a process of adjustment and training that allows these fluffy-eared marsupials to get in such close contact with people.
"We've got different enclosures where the specialised keepers [take care of the koalas] but when they're being handled by the public they're on a roster system," says wildlife warrior from Currumbin Wildlife Sanctuary, Tenielle Matheson.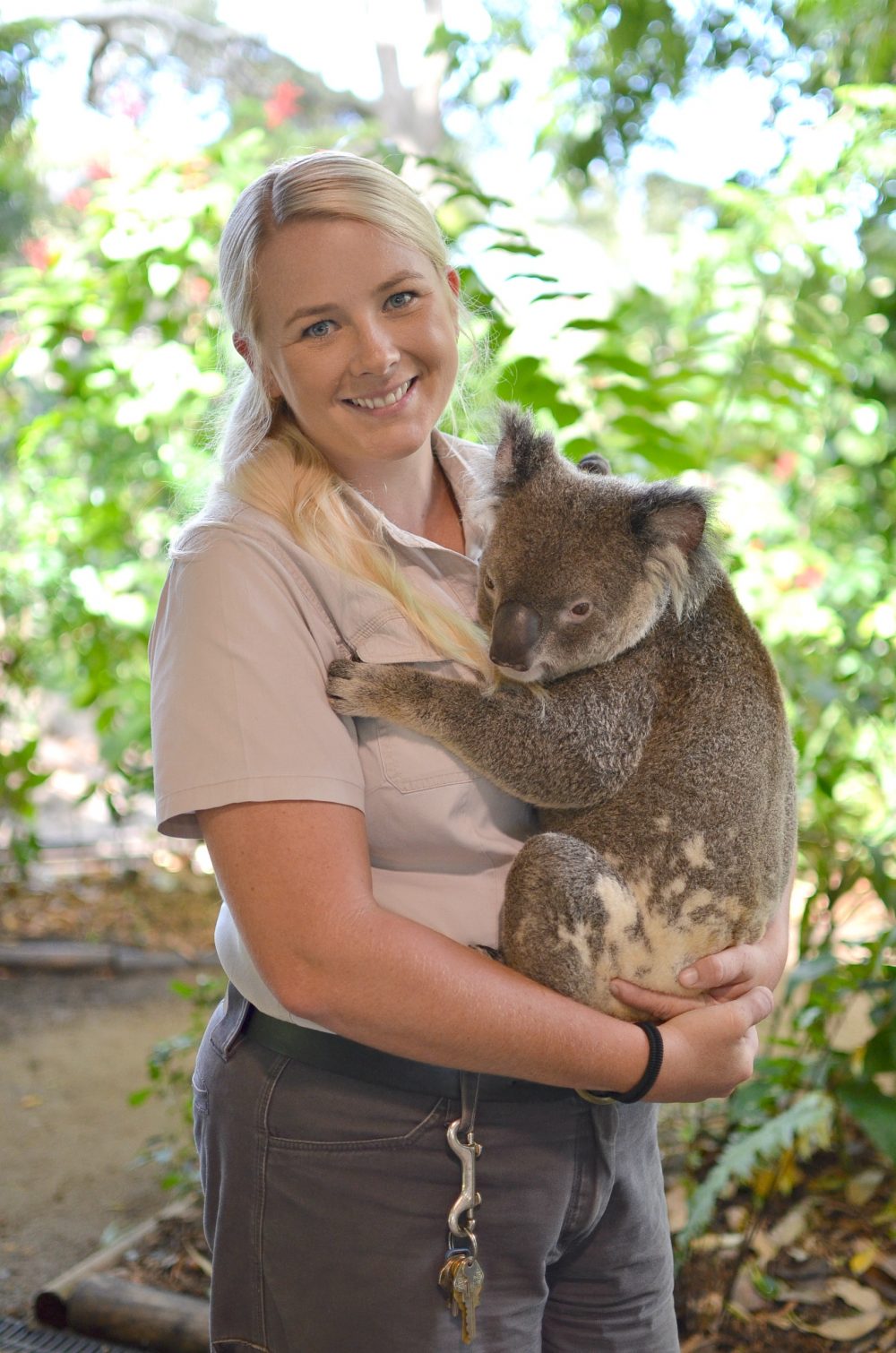 "They're only handled for a maximum of 30 minutes and they actually get the next day off, so it's a very easy life for these koalas," she says.
The furry bundles are hand raised by the keepers if they come in injured, otherwise they're raised by their own parents. 
Ad. Article continues below.
"It's a very lovely life for our koalas here," Matheson smiles at the thought of some of her favourite koalas in the sanctuary.
Read more: Gold Coast shines in lead up to 2018 Commonwealth Games
"There was one koala named Baby and, oh my god, she was cute," she reminisces.
"You'd walk into the enclosure and she would climb down from the tree and do a little koala walk and put up her arms like a baby. Obviously she was a favourite."
Not all koalas are up for the job as a cuddle koala, though, as some are more likely to be trained than others.
Ad. Article continues below.
"Koalas are a species, but there are individuals in that species and they've got their own personality," Matheson says.
And how do the keepers tell the difference between each of the koalas? Well, it's all behind them.
"They've got a pattern on their bum, which is like a finger print and the keepers can look up in the trees and tell which one is which."
But it's not all cuddles for the wildlife who find themselves here, the Currumbin Wildlife Hospital treats more than 250 koalas each year. 
Have you visited the Currumbin Wildlife Sanctuary? Let us know all about it in the comments section below.