Getting off the beaten track in New Delhi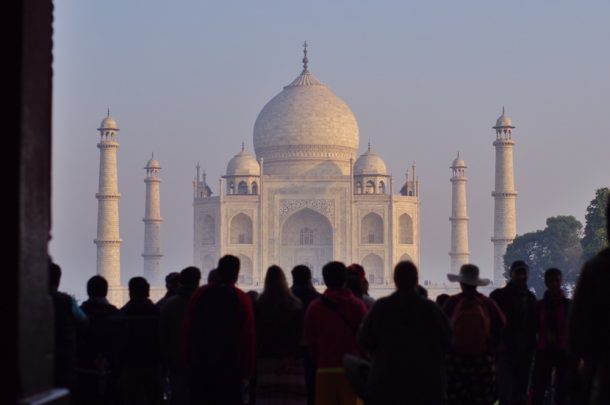 I think that the more you travel the more you want to get 'off the beaten path.'
My first trip to India in 2013 was with a small group and it was great. It gave me enough to make me want to return to India but it was very much based on the touristy sights. For my next two trips (in 2014 and 2015) I wanted much more. I wanted to see the 'real India'.
Being in my late 60s, I didn't feel that I was quite up to the backpacking style of my youth, but I still wanted the flexibility that a tour didn't offer, and most of all I wanted to be safe.
My initial plans for trip number two were to go with a friend, but as so often happens as we age, she got sick at the last moment and so I decided to go alone. I was lucky to find a young Indian man, Tarun Sharma, who along with his father, runs a small family-run travel agency in Delhi.
He offered me something that turned out to be quite amazing — a personalised trip where he acted as driver, guide, organiser and friend. We set off together in his car with a loosely planned itinerary, which we adapted as we went along.
Ad. Article continues below.
Read more: Holidays to make your soul happy
We travelled on backroads as well as highways, and we visited small villages as well as cities. I was lucky enough to experience a few nights in Tarun's family village where I wandered around the fields, pushed the buffalo away from the toilet door and watched the rice harvest.
My second trip was even better than my first, and six months later I was back again travelling again with Tarun. I have wonderful memories of beautiful meals in amazing places, wonderful sunsets and welcoming people.
The magic of India is powerful and I have plans to return again next year for my fourth trip, once again travelling with Tarun. This is, to my mind, the best way to travel around India, whether you are with friends or alone.
I've also written a blog about my times in this incredible country. It covers two trips in some of the well-known parts of India as well as parts that are lesser known to tourists. 
Have you been to India? Or perhaps there is another country you keep returning to? Let us know all about it in the comments section below.