Get your lost luggage back fast by packing this one item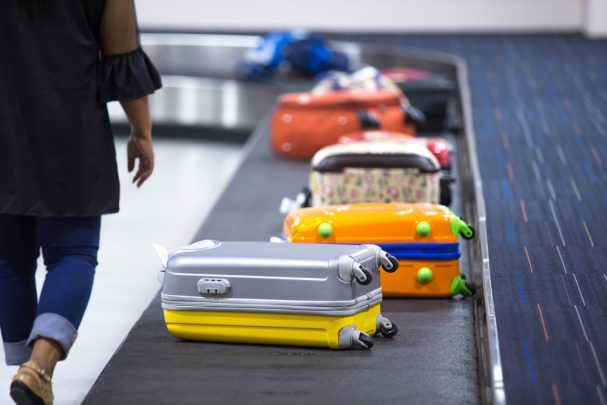 No one wants to lose their luggage while on holiday but if it does happen to you, take some comfort knowing there's a quick and easy way to get it back.
While some suggest popping your name, phone number and address on your luggage tag, it has been a recent trend for criminals to scam innocent travellers by not only taking their luggage but then also checking the address on the tag and stealing from their home as well.
What travellers can do — to not only safeguard themselves from scammers, but to also track down their lost luggage as quick as possible — is to place one important, but deceptively simple, item into their suitcase.
If you have a business card with your name, address and phone number on it, place it at the top of the contents of your suitcase. If not, then simply write your details on a piece of paper and place it inside.
Read more: How a contact lens case can save you luggage space
Ad. Article continues below.
By doing this, you're not only keeping your private details safe, but you're also making your details known to the authorities in the event of your luggage being stolen, who will be able to identify your bags so much quicker with this important information.
But don't just take it from us, Jonathan Breeze, a former pilot, suggests doing the same.
"I received some wonderful advice years ago from one of the incredible British Airways staff based at Lisbon airport," Breeze said in a thread on popular forum website, Quora. 
"She helped track down a bag that had been lost for months. Her advice for checked bags is that you should always put at least one business card inside the case — that way, the airline can track you down and give you the bag back.
"Our problem was that we had no ID in the bag, and the bag ticket had been torn from the bag."
Has something similar happened to you? Let us know all about it in the comments section below.