The one thing flight attendants hate seeing passengers do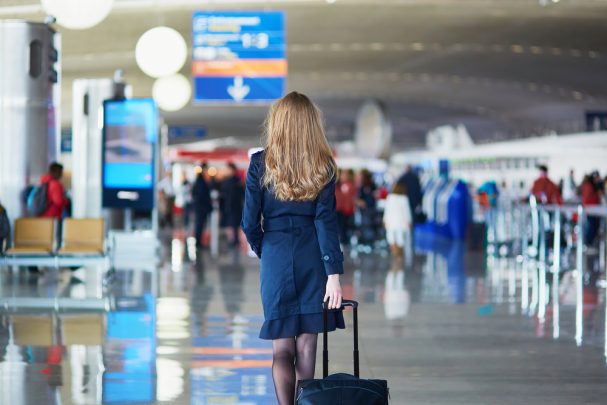 Flight attendants are the unsung heroes of modern day aviation. Not only do they deal with crying babies, disgruntled passengers and the odd unfortunate toilet accident, but they also have to deal with the day-to-day operations in the cabin.
And if there's someone you want to have on your side in the event of an emergency, it's a flight attendant, so it pays to understand what they do and do not appreciate from their passengers.
According to one woman on popular online forum, Reddit, there is one thing in particular that flight attendants simply cannot stand.
"My friend (who's a flight attendant) always talks about how weird it is when passengers try to flirt with her," Reddit user Alice_In_Neverland said.
"A little bit is okay, but getting to the point of asking for her number and/or a date is just obnoxious."
Ad. Article continues below.
Read more: The best time to go to the toilet on a plane
And her reasoning is pretty clear.
"She has a weird work schedule, you probably live on the other side of the country from her, not to mention the fact that she's on the job," she said.
"It's not that she doesn't like being flirted with, there's just an appropriate time and place (Hint: It's not while she's trying to serve drinks to the passenger behind you)."
Another flight attendant took the forum to agree, saying: "I was always creeped out when passengers would flirt with me and would do my best to shut it down quickly and politely," said Inked1986.
Ad. Article continues below.
"We're being paid to be friendly and professional, we smile at you because it's our job, not because we want you to flirt with us."
The message is being received loud and clear!
Have you ever flirted with a flight attendant before? Will this stop you from doing so in the future? Let us know in the comments section below.