5 unbelievably fun things you can do on your next cruise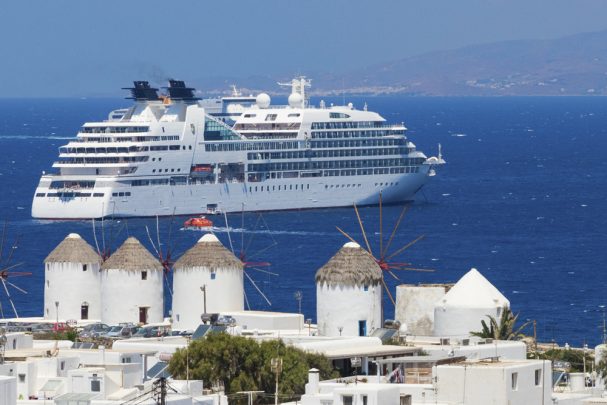 Sure, you can go on a cruise and relax, or lay on the deck and soak up the sun with a cheeky glass of wine. But what if you want more from your cruise? What if you want to experience unique adventures? These cruises offer some one-of-a-kind experiences on top of the jaw-dropping destinations.
1. Extreme experience
Do you have the need for speed?  Want a shot of adrenaline on your cruise? Then there are a few options for you. The ship Ovation which arrived in Australia in 2016 offers a wind tunnel that simulates what it's like to skydive!  Get the experience of jumping from a plane without the worries of a parachute or actually jumping from a plane.  If you like more of the four-wheel extreme experience than the Norwegian Joy will be offering a first on ships with an open air go-kart track that will have you racing through two levels of the ship.
2. The wonder of the stars
Even on a cloudy night, Cunard's Queen Mary 2 can make sure the sky puts on an amazing light show as they have the only planetarium at sea! A giant glass dome will show you the stars even if it's raining out. If you are really into the stars, they offer three different shows over a seven-day voyage.
Ad. Article continues below.
3. The future is at your service
Still looking for that cheeky glass of wine?  That can be an adventure in its own right.  Imagine the future where robots will be serving your drink exactly how you want it.  Imagine no more with Royal Caribbean's Quantum of the Seas' Bionic Bar.  This pub of the future has a tablet that you type your drink order into and mechanical arms swing into action to make your potion the way that you like it.
4. The grass is always greener
You're out at sea but still need to feed the grass between your toes.  Get that experience on a number of different ships, without the possibility of being bitten by a green ant. Royal Caribbean International's Oasis of the Seas and Allure of the Seas offer a New York City's Central Park inspired greenery with a park, benches, and some offer onboard croquet. While P&O's Pacific Explorer offers floating lawn bowls.
5. Go sky high
Ad. Article continues below.
Why walk around the deck when you can travel in style in the sky!  Onboard the Carnival Vista you can hope into one of their skyrider pods that run on a two-way track over the ship.  You can pedal at your own pace or grab a friend and have a race. If you would rather just enjoy the view, Royal Caribbean's Quantum of the Seas have travelling observation pods modelled off the London Eye that take passengers on a 15-minute tour to get some stunning bird's eye views.
No matter what you are looking for, there is a cruise for you out there.  The next step in your adventure is to book it.
What adventure would you like to try at sea? Let us know in the comments section below.