Five accessible attractions to visit in Perth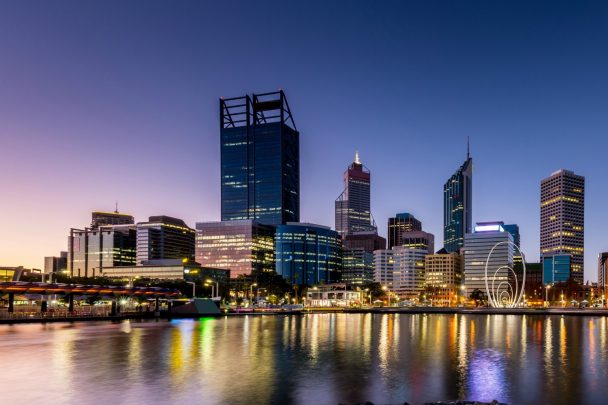 Now is the time to put the 'see' into 'senior' by taking in all of Perth's exciting and accessible new attractions and destinations.
Perth is a city on the move and huge changes are underway — from infrastructural developments through to the arts, culture, sporting and entertainment — and if you've got a little extra time on your hands, there's so much to discover and explore.
Whether you're interested in art or historical artefacts, ships or shopping for shoes, music or museums or simply want to enjoy a meal somewhere a little different, there'll always be somewhere exciting to go. And there's no need to be concerned about accessibility.
AccessWA, a West Australian access guide for seniors and people with disability provides an extensive list of accessible attractions to visit in Perth and around WA on their website — and to illustrate the diversity of interests that are covered and to whet your appetite, here are five things to do in Perth that are accessible, fascinating and fun!
1. Army Museum of WA
Ad. Article continues below.
This interesting museum is located in the historic Artillery Barracks on Burt Street in Fremantle and it contains several displays of vehicles, military hardware, memorabilia and artefacts significant to Western Australian army history. Its five galleries each reflect the Army in WA from the colonial period to the present day, plus the museum holds additional items such as photos, letters and other general correspondence relating to WA army history.
2. West Australian Museum — Shipwreck Galleries
This absorbing museum is housed in the 1850s-era Commissariat building in Fremantle which has been restored to its former glory, and is widely acknowledged as the foremost maritime archaeology museum in the southern hemisphere. Level access into the ground level and lift access to the upper level make it easy for everyone to discover the fascinating exhibits on display. See hundreds of relics from ships that met their end along WA's treacherous shores, including the original timbers from the Batavia (wrecked in 1629), the de Vlamingh plate and artefacts from the Zuytdorp and Vergulde Draeck.
Ad. Article continues below.
3. The Perth Mint
A visit to the Perth Mint is a must. Housed in its original premises in a grand heritage building in Perth's east end, it's not only Australia's largest fully integrated, innovative precious metals enterprise and one of WA's largest exporters, it's also where the story of WA gold comes to life. Visitors can experience the interactive Gold Exhibition, marvel at the largest coin ever made, get up close and personal to over $700 000 worth of gold bullion, witness a traditional gold pour in the original 1899 melting house and so much more at this world-class tourist destination.
Wide passageways, ramps and extra seating make this fascinating destination very easy to navigate, plus separate tours can be arranged to accommodate visitors' special needs.
4. Tranby House and the Peninsula Tea Gardens
Ad. Article continues below.
How about combining a slice of history with a delicious slice of cake?
Tranby House (also known as Peninsula Farm) in Maylands is one of the oldest surviving buildings from the early settlement of the Swan River Colony and it provides visitors with a unique opportunity to explore the first years of European settlement in WA. Visitors will delight in the colonial Georgian style architecture and authentic furnishings, plus they'll enjoy seeing the original oak, olive and mulberry trees in the gardens which provide a living link to the property's fascinating past.
History can be thirsty work, so why not combine your tour with tea? Just next door to Tranby House on the banks of the Swan River are the beautiful Peninsula Tea Gardens where you can enjoy one of their legendary Parisian Afternoon high teas with a huge selection of sweet and savoury treats.
5. The Bell Tower
Ad. Article continues below.
The Bell Tower — or the Swan Bells as they have become affectionately known — is another Perth icon.
It's one of the largest musical instruments in the world, home to 12 bells from St Martin-in-the-Fields Church in London, and it offers visitors a fascinating insight into the ancient craft of bell-ringing, as well as an opportunity to actually chime one of the ancient royal bells. The observation deck at the top of the Bell Tower provides 360-degree views of the Swan River, Darling Range, Kings' Park, Elizabeth Quay and the Perth CBD with lifts to the six floors, ramps and low wall displays with large clear lettering making the attraction very accessible to everyone.
Have you been to Perth, Western Australia? What are your favourite attractions? Share your experiences with us.