First woman to complete Boston Marathon does it again at age 70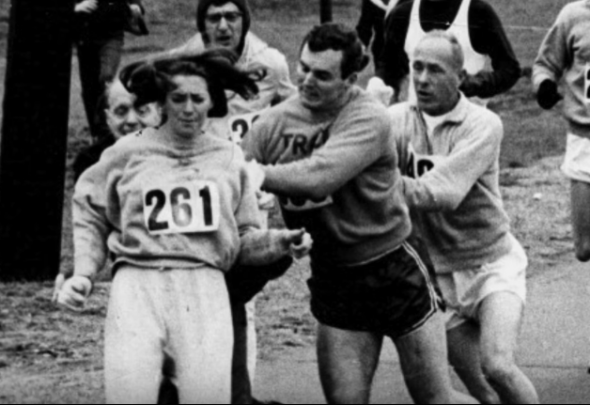 Image: Youtube/Bow Tie Entertainment
If there's one woman to inspire us to stay fit and active into retirement, it's Kathrine Switzer.
Not only was she the first woman to ever complete the Boston Marathon in 1967, during a time when women were not permitted to compete, but 50 years on and the 70-year-old has done it again. 
On Monday, Switzer crossed the Boston Marathon finish line with the same bib number she wore during her first history-making race.
Read more: Simple exercises to help you stay fit while you travel
Ad. Article continues below.
Ad. Article continues below.
"What happened on the streets of Boston 50 years ago completely changed my life and changed other people's lives," she recalled during a phone interview after the race.
"The race today was a celebration of the past 50 years; the next 50 are going to be even better."
Just a few kilometres into the 1967 42km race, Switzer, who was just 20 years old at the time, was followed by the race's co-director, Jock Semple, who quite literally attempted to push her out of the competition.
Ad. Article continues below.
"What happened to me was a radicalising experience. And it was one that made me bound and determined to change things for women," she told the Boston Globe. 
"Running had given me everything, and I wanted other women to feel that as well."
Ad. Article continues below.
Now, decades on, running has become not only a popular hobby, but a great excuse for a holiday, too.
There are running city tours around the world and travellers are even willing to plan their travels around different running events around the world, calling them runcations.
The number of Australians enjoying jogging and running for sport or recreation has doubled between 2005 and 2012.
"We found that nearly eight per cent of Australians 15 years old or over participated in running or jogging in the last 12 months, up from just over four per cent in 2005–06," says the Australian Bureau of Statistics. 
Ad. Article continues below.
And to think that Switzer had been told that "fragile women" wouldn't be able to compete in the long race! Thank goodness she pursued it and turned her running dream a reality for all women.
"I was serious about my running and I could not let fear stop me," she said.
Do you plan your vacations around running events? Let us know all about it in the comments section below.