Exploring spectacular Vivid Sydney – Part One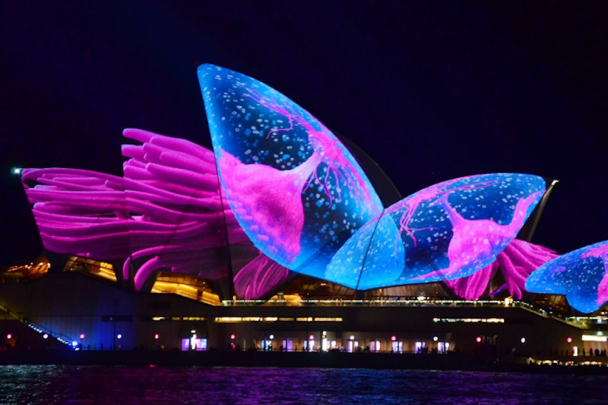 It had been years since I'd seen the light show in Sydney. For some reason, Lorraine thought I hadn't seen it at all and thought going down would be a nice thing to do. Utilising her free night at any Accor hotel, we booked into the Pullman on the east side of Hyde Park, which turned out to be a good idea – except for one thing.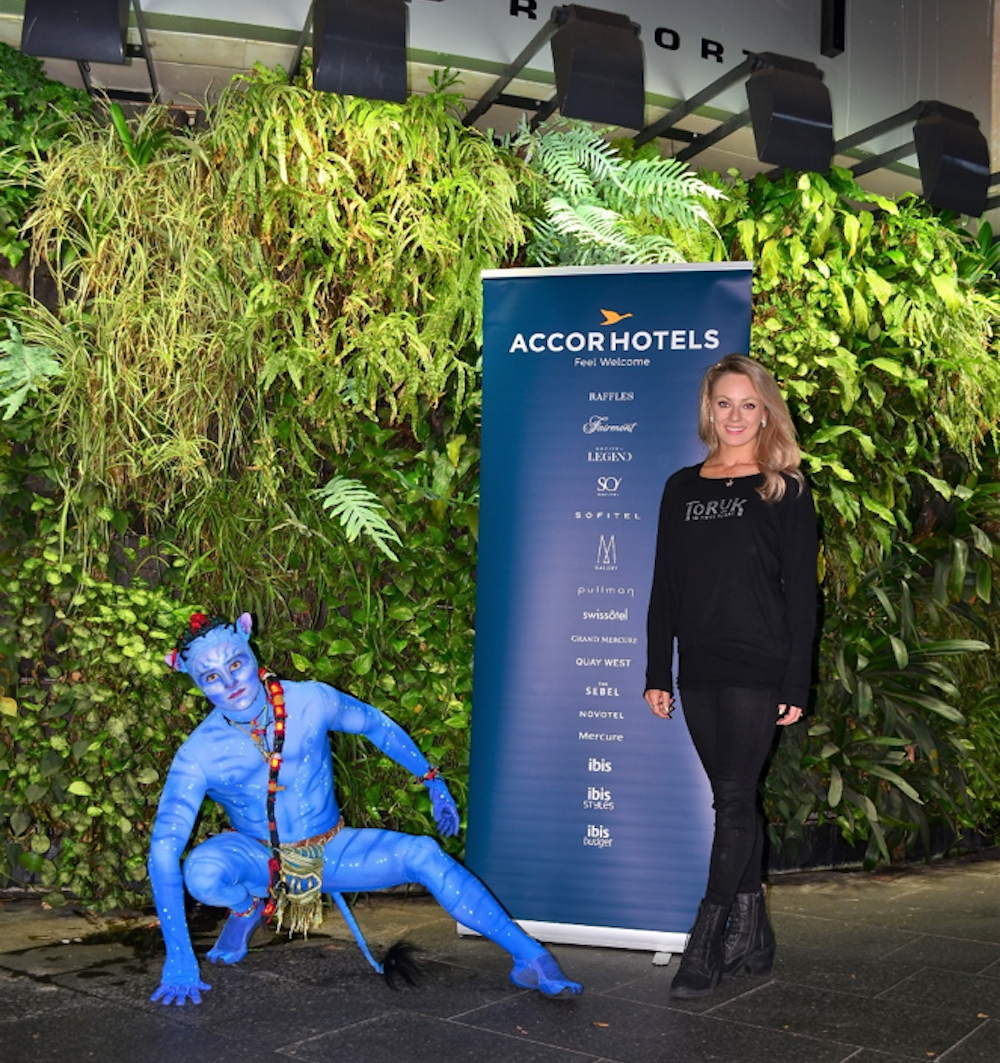 Most of the night, until you finally fell asleep, you could hear jet planes rumbling in the distance. I thought we would have been insulated enough, but no. The noise continued unabated until, on the second night, I worked out what the noise really was – the lift system! It moves so rapidly it creates this surging wall of air that reverberates to nearby rooms, and we were the nearest.
Still, aside from that, the food in the restaurant could only fairly be described as superb. The mushroom soup was claimed by chef Lorraine to be "the best I've ever had", and who am I to disagree? The prawn linguine was filled with flavours divine, dripping all over the freshest, crispest crustaceans imaginable.
All that before we boarded the train to Circular Quay and were emptied by the milling throng onto the platform. I'd like to say there were thousands, but that would be incorrect; there were tens of thousands and we were carried along with the tide of humanity.
Ad. Article continues below.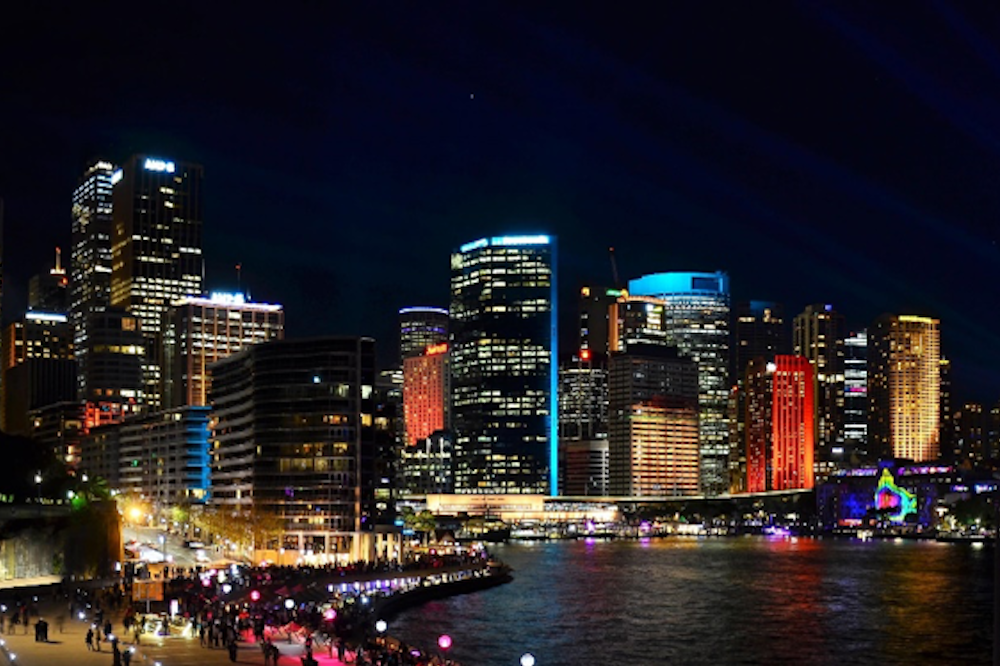 I don't know how long the light show had been entitled "Vivid" but, at Circular Quay, there's no escaping the constant changing of hues, though red, blue, green and yellow certainly dominate, there are a few pinks and assorted violets thrown in.
Read more: Vivid Sydney celebrations are set to make the city sparkle
How they organise and plan this extravaganza is well beyond my knowledge but, if you look closely beyond what they want you to see, you can see light beams stretched across the sky, mainly from the top of the cruise terminal building.
I was keen to see the Customs House display but, frustratingly, they'd canned it this year because of light rail work going on at the Quay – it was deemed too dangerous to let the masses in amongst the construction site.
Ad. Article continues below.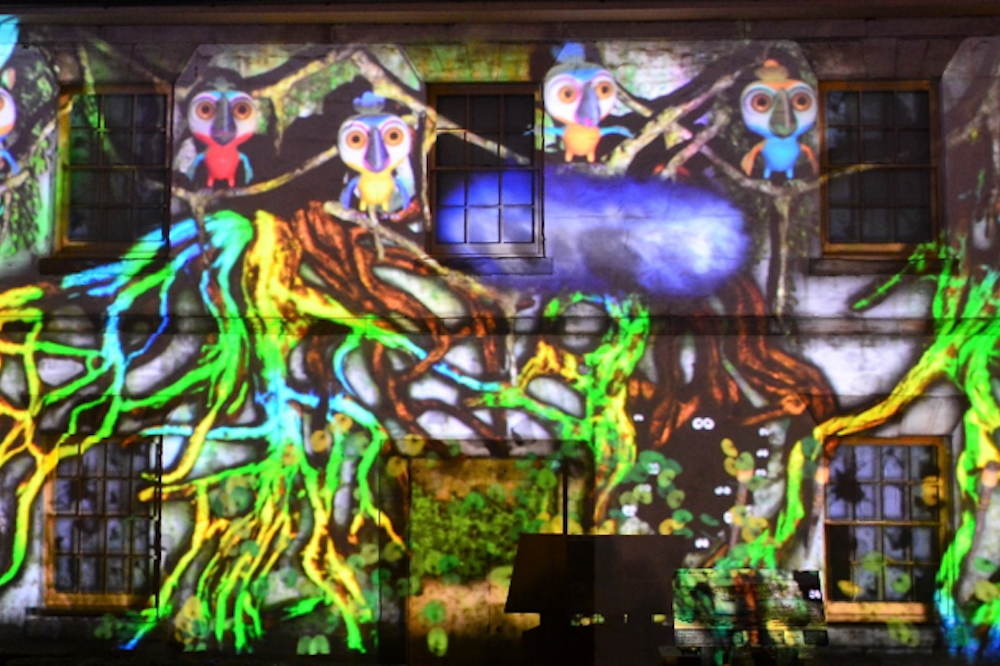 Thus we moved towards the Contemporary Art Museum, one of the main forums for this year's work, but we came across other stuff first. I say "stuff" because I found much of it indescribable. There was what appeared to be a couple of small rooms with wide open doorways upon whose walls white light only pulsated up and down in geometric precision, utilising only straight lines, in stark contrast to Cadmans Cottage, Sydney's second oldest building. Once removed (it used to be right on the water) the front changes from video game-type figures to cracked walls, to waterfalls and somewhere in between there's tree roots, weird birds and balls of fire around the windows.
Read more: How to make the most of a soggy weekend in Sydney
From there it's into the seemingly omnipresent art gallery that appears to be sucking humans in at the side as a giant vacuum cleaner might. A sign on the door proclaims "Your journey begins here" and thus the curiosity of thousands is garnered into what is actually a Canon promotion whereby you can get one of your photographs processed for nothing. We imagine it must be a couple of 6"x4"s and move on with the queue who mainly bypass the printers and move onwards to the exit out through the front door.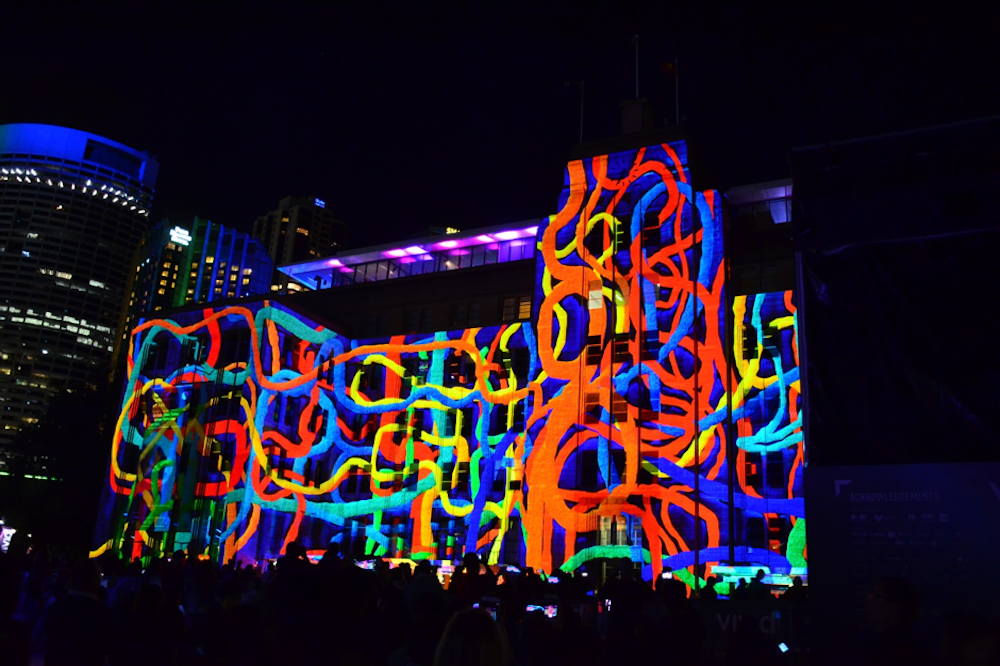 Ad. Article continues below.
Then we're back in the world of light and what's playing on the side of the art gallery resembles a worm farm of unbridled colour with twisted bands covering the entire façade in a rainbow's worth of shades. Then it moves into abstracts with little or no resemblance to anything and eventually we turn away and seek a vantage point to best garner the Opera House.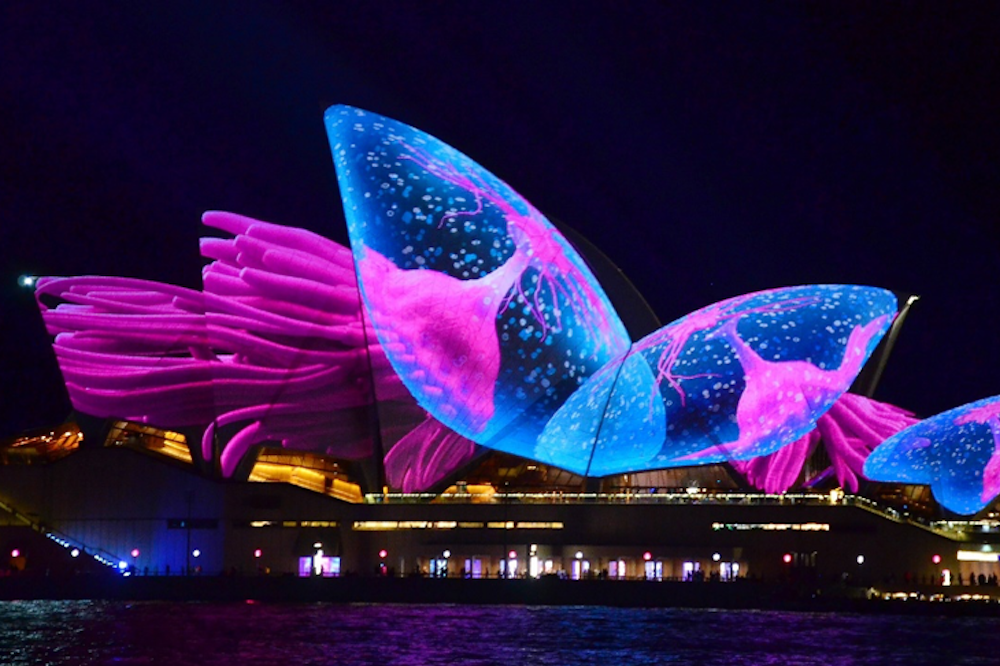 Somewhere beyond the overseas terminal we dive into a momentary gap on the fence line and start to savour life below sea level as displayed on the famous Utzon sails, as ferries with neon images of sea life cruise by. There's sea urchins, coral, fat tendrils of what I know not, jelly blubbers, seaweed and weird stuff born of nightmares one might imagine while back at the Quay proper. As the skyscrapers are continually washed with generally darker tones, it's definitely the place to be at this time of the year.
Read Exploring spectacular Vivid Sydney – Part Two here.
In case you missed it, see the live footage of Vivid Sydney by Starts at 60 founder Bec Wilson below. 
Ad. Article continues below.
WE'RE LIVE FROM VIVID light and music extravaganza on a water taxi on Sydney Harbour thanks to Fantasea Cruises. Come along for the ride…. it's stunning and we're going to tour the whole harbour together. Tell us where you're watching from Thanks to Fantasea we're seeing VIVID without the queues and can get closer to the action and cover more ground for you! (More info at Fantasea.com.au

Posted by Starts at 60 on Wednesday, 31 May 2017
Are you an over-60 traveller with a story to tell? Get in touch via the Travel at 60 Facebook page.