European town bans tourists from taking photos… ever!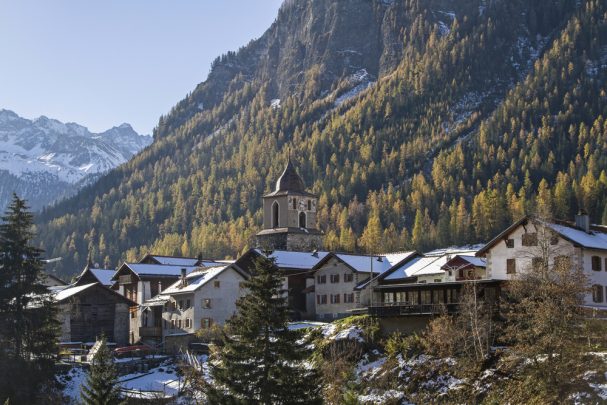 One of the most joyful things about going on holiday is looking back on all the travel photos you've taken. Perhaps you'll print them out in a photobook and bring it out at dinner parties, just to jolt your memory of all the trips you've taken.
But there's one town in Switzerland that probably won't make it into your scrapbook or travel album and that's because they've banned travellers from taking photos in their village altogether, and it's in a bid to make people happier!
The Swiss town of Bergün, announced on Facebook this week that they wouldn't take lightly to tourists coming into their picturesque village and take photos, after a study found that social media negatively impacts a person's happiness levels.
Read more: The truth about travelling in your 60s
"It is scientifically proven that beautiful holiday photos on social media make the viewer unhappy because they cannot be there themselves," a statement from the local tourism office said.
Ad. Article continues below.
The town's Mayor, Peter Nicolay, also chimed in, adding that social media images can make people feel uninspired and frustrated.
"We don't want to make people outside the community unhappy by sharing social media photos of our picturesque landscape, and we cordially invite you to visit Bergün to experience it for yourself. 
"I am very pleased that the inhabitants of Bergün have the happiness of all people at heart. That makes me very proud."
Ad. Article continues below.
For those who simply cannot help themselves but take a photo while in Bergün, they will be hit with a fine of £4.
It's thought that the campaign could be a marketing ploy to put Bergün on the radar of travellers around the world.
What do you think of the fine? Would you be willing to pay it or leave your camera for another time? Share your thoughts in the comments below.