Earthquakes hit Fiji and closer to home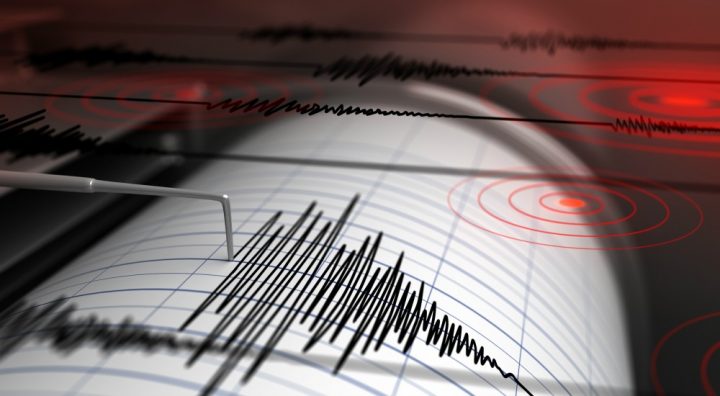 If you've ever been to Fiji then you'll know that the popular tourist hotspot is also prone to earthquakes.
Early this morning the island nation, popular with Australian tourists, was struck by a 7.2 magnitude quake.
It's reported the quake struck 220km southwest of Nadi, the main tourist hotspot of Fiji.
While the quake was reportedly shallow, at just 15km deep, there was no reports of damage.
Despite an earlier tsunami warning, which sent people fleeing from their offices and homes in the capital city Suva, there was no reports of any damaging tsunamis or injuries and because it struck so far offshore, tourists in Suva and Nadi didn't even feel it!
Ad. Article continues below.
Earthquakes seem to be an increasingly common occurrence experienced by travellers heading overseas, particularly tif you're heading to Indonesia or New Zealand where there have been several quakes in recent months.
Read more: Earthquake survival guide: How to stay safe
But the earthquake in Fiji isn't he only earthquake making headlines.
In fact, you don't need to travel overseas to feel an earthquake.
Parts of New South Wales were rattled by a small earthquake overnight.
Ad. Article continues below.
While it was only small, the 3.9 magnitude quake woke residents in the town of Appin shortly after 1am and was felt in parts of Sydney as well.
Seismologist Jonathan Bathgate described the small quake as "a good shake".
"Most people are not reporting any damage at this stage, but certainly are reporting shaking enough to have woken them up and knock objects off shelves, loose objects, and rattle windows and things like that," he told the ABC.
Last year saw several major quakes around the world, including the big earthquake in Kaikoura in New Zealand, a deadly quake in Aceh in Indonesia and several large quakes in central Italy.
Let's hope there are fewer in 2017 for all of us heading off on our travels!
Have you ever felt an earthquake before? Let us know in the comments section below.