Dad hailed a hero for ingenious pre-flight trick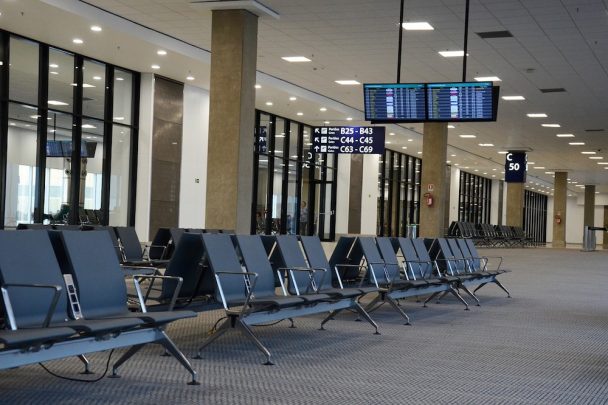 Children and plane travel can be a recipe for disaster. Whether it's the irritability of being stuck in the same spot for hours, popping ears or just a bad mood, there are often tears, fidgeting and a few kicked seats when flying with little ones.
While we love our kids and grandkids, it's hard not to be a little irritated by a restless child on a long flight. That's why the travel community has hailed this Dad a hero for his ingenious trick to tire out his son before boarding.
In the video below you can see the Dad holding his young son on the escalator and guiding him as he takes step after step.
Ad. Article continues below.
Fellow travellers have commented on the video labelling the dad a "hero" and "legend" for tiring his son out. 
Others weren't so supportive, saying the method is dangerous and a walk around the terminal would do the same job.
Some shared their own tips with several users commenting: "Have you ever heard of children's benadryl?"
Another person commented: "Everyone knows to carry a mini Jack Daniels for the kid."
Some people warned that making the child tired would only make him more irritable when he boarded the plane. Whatever the case, it's certainly a funny sight. 
Read more: How to get the best sleep on a plane
Do you remember travelling with little ones? What are your best tips? Let us know in the comments below.