Cruise-ship cleaning standards in lawyers' sights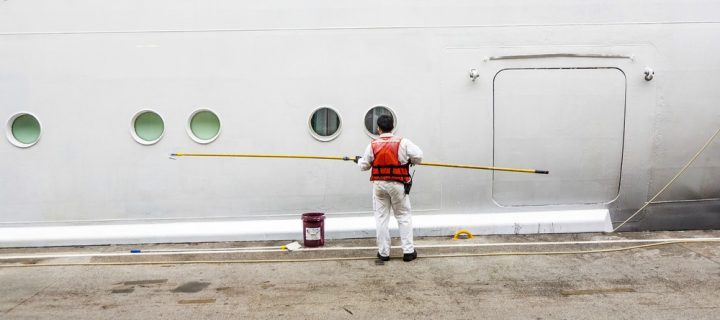 The cleaning of cruise ships between trips looks set to be in focus as lawyers eye Carnival Australia for a lawsuit over recent gastro-ridden cruises.
The Courier Mail reported that Shine Lawyers had been contacted by passengers keen for compensation for disappointment and personal injury after they were hit by norovirus during cruises on the Sun Princess.
The ship, operated by Carnival Australia, hit the headlines in the past few weeks after almost 300 holidaymakers were sickened during trips to Papua New Guinea and New Zealand.
Norovirus causes vomiting and diarrhoea and forces passengers to be quarantined in their cabins.
The Courier Mail reported that there was just two hours' time in which to clean the Sun Princess while it was docked in Brisbane between its return from Papua New Guinea and setting off for New Zealand.
Ad. Article continues below.
Shine's transport law manager Thomas Janson told the newspaper that he'd like to see laws on cruise-ship sanitation changed to allow government inspectors to monitor cleaning standards.
"If laws were introduced to monitor the cleaning of vessels, it'd act as an incentive for cruise companies to not turn around these vessels so quickly," he told The Courier Mail.
But Princess Cruises, the Carnival arm that operates the ship, said at the time that after the Sun Princess returned to Brisbane from New Zealand, its departure had been delayed to allow a deep clean of the vessel and the terminal, as had been done on its return from Papua New Guinea, before setting off for New Zealand.
A spokesperson for Carnival Australia told Travel at 60 on Tuesday that the company was confident of the high standards maintained by Princess Cruises.
"We are aware that is the practice of some law firms to seek business in this way but we have no knowledge of any class action," the spokesperson said. 
Does the prospect of illness put you off cruising in particular, or is it no riskier than any other holiday? Should the government have oversight of cleaning standards?