Controversial new rule introduced to flights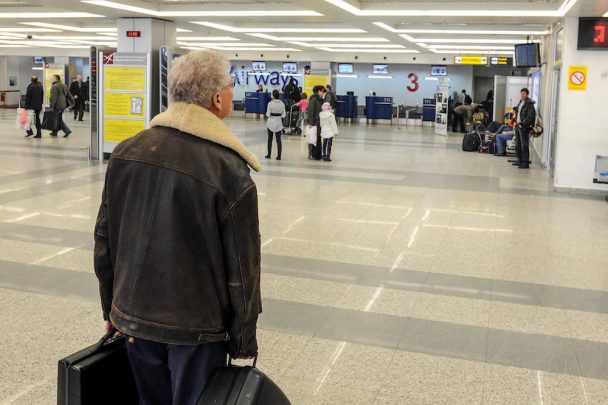 It's incredibly frustrating having someone hold up your flight for arriving late, but it's no reason to beat staff with a pair of sandals.
Air India is introducing hefty fines for latecomers who turn unruly and passengers who delay flights because of their bad behaviour after a series of attacks on the airport staff. 
According to the India Times, a politician beat a 60-year-old staff member with a pair of sandals after a politician from a rival party held up the flight as her wheelchair-bound mother was requested to change seats from the emergency row – as is common procedure on airlines. 
Read more: Research reveals the cheapest day to fly and the best time to book
In another case, a different politician assaulted an Air Indian staffer as he arrived late to his flight and was refused boarding. 
Ad. Article continues below.
To add insult to injury, the politicians got away scot-free. The new rules aim to create greater accountability for people's actions in all tiers of society.
The fines for arriving up to an hour late are equivalent to AU$10,000, one to two hours late is $20,000 and for delaying a flight for more than two hours is a $30,000 fine. 
The fines are symbolic amounts meant to deter this behaviour. 
What do you think about fining unruly travellers? Let us know in the comments below.