Camping recipes: The woodfired waffle cone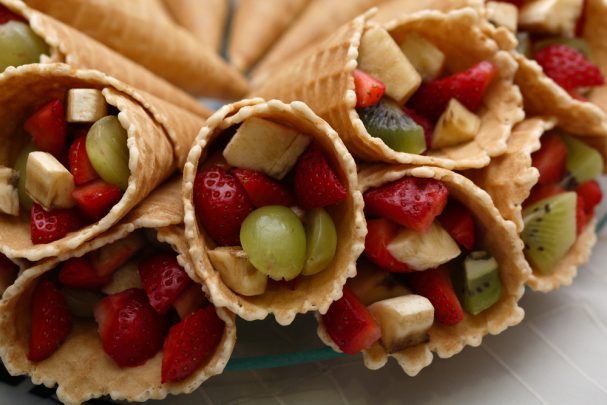 Just about everyone loves a sweet treat and that's especially the case during a long camping trip. When the creature comforts of home are gone, along with the regular foods we'd usually eat, there's nothing like a bit of a treat, especially when there are kids around.
This is a simple and fun snack that the whole family can make together. And if you don't have a campfire to use, don't worry, because you can also pop this one on the barbecue.
Ad. Article continues below.
Read more: Camping recipes: Campfire-cooked orange cinnamon rolls
Ingredients:
Waffle cones
Mini marshmallows
Your favourite chocolate bars
Sliced fruit: strawberries, blueberries and bananas work great
Directions:
Take your cones and place a few of the mini marshmallows into the bottom of each one. Crush your favourite chocolate bars and layer them over the top of the marshmallows. Wrap in foil and place on the campfire or onto the barbecue. Leave on the heat for a few minutes and then unwrap. Add slices of your favourite fruit and enjoy! If you're feeling especially indulgent, then add a bit of whipped cream on top. You'll be the envy of the rest of the campsite.
Do you have any great camping recipes to share? Let us know in the comments section below.