Cambodia to open a new hotel-like facility for prisoners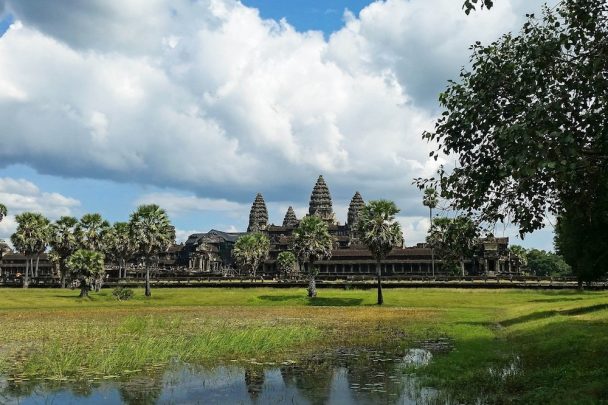 In a country with a rapidly expanding tourism industry, there are still echoes of its tumultuous past.
A new facility is being built at Cambodia's Prey Sar prison that'll allow cashed-up inmates to rent nicer rooms than their prison accommodation. Described by Interior Minister Sar Kheng as "like a hotel or detention centre", inmates will be able to 'escape' overcrowded main prison.
According to The Phnom Penh Post, Cambodian Interior Secretary of State Pao Horm Phan spoke at the inauguration ceremony, saying the multi-million-dollar project is expected to be completed mid-next year.
Read more: 10 of the most spectacular temples in Asia
The Cambodian League for the Promotion and Defense of Human Rights, Licadho, says prisoners in Cambodia live in appalling conditions.
Ad. Article continues below.
"Inside prison walls, life is dominated by corruption. There is a price tag attached to every amenity imaginable, from sleeping space to recreation time," a Licadho report said. "Prisons remain at more than 170 percent of capacity and the underlying causes of the crisis remain unaddressed."
Read more: The Lao People's Democratic Republic: Please don't rush
Patrick Jory, a senior lecturer in south-east Asian history at the University of Queensland, says corruption in Cambodia more generally is rife.
"We can't underestimate the traumatic change that has happened in the past 40 to 50 years," he said. "There has been a rapid, superficial transition to democracy and the judicial system is weak due to its tumultuous history. There are enormous disparities in wealth and people close to government leaders benefit proportionately."
While corruption in Cambodia is well-documented, the country makes for a safe travel destination, full of unique culture and ancient heritage-listed sites. 
What do you think of the new facility? Let us know in the comments.