Best budget-friendly cruises for 2017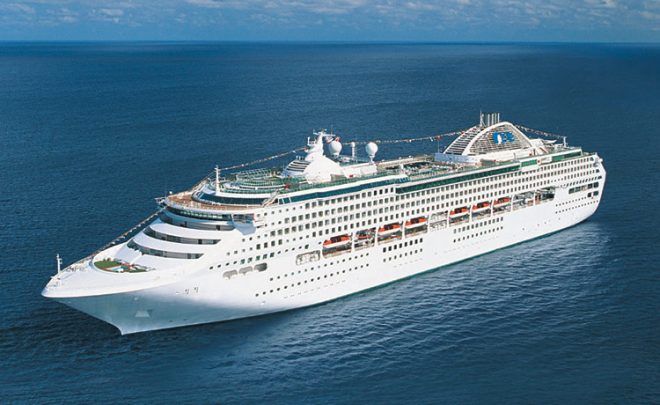 The cruise industry is growing and Australians are among some of the biggest cruise enthusiasts in the world. Close to 24 million people embarked on a cruise last year and Australians contribute to the growing industry each year, with more than one million passengers for the first time in 2014. With the popularity of cruises in Australia comes competition and that competition results in saving that are passed onto the traveller. Here are five of the best budget-friendly cruises that should be on your radar for 2017. 
Read more: 16 items you must pack for a cruise
1. Sun Princess sampler – $249
You cannot get a better deal than this three-day cruise experience on the Sun Princess. Departing from Brisbane, the ship sets sail towards Sydney and includes entertainment and main meals. The Sun Princess accommodated more than 2,000 passengers and the large outdoor decks and five swimming pools make use of the balmy warm weather. Click here for more information about this cruise. 
2. Slice of France Carnival Spirit – $799
Ad. Article continues below.
This cruise is not for the faint of heart, there are four pools, a mini golf course, a padded jogging deck and a casino. If you thought you'd spend your entire lazing by the pool on this cruise, think again! This enormous cruise is yours for this eight-night tour to New Caledonia, a country where Parisian charm meets the Pacific. This cruise departs from Sydney and includes entertainment and all meals. Click here for more information. 
3. Greek Isles Cruise – $1,099
From the ancient city of Athens to the charming town of Mykonos, this cruises explores Greece's idyllic coastline over eight days and at a bargain of a price. Aboard the Royal Princess, this cruise includes main meals, a twin share cabin as well as free onboard spending money. If Greece is on your bucket list then this is one not to be missed. Click here for further information.
4. Circle Japan Cruise – $1,099
Luxurious travel experiences don't have to come at a big cost. This nine-night cruise begins in Tokyo and makes its way through Aomori, Akita, Toyama, Busan, Kagoshima and then back to Tokyo. The vessel, Diamond Princess, is known for its luxury with 18 decks, luxurious suites and extra-large cabins. If this cruise sounds like the one for you, click here for more information. 
Ad. Article continues below.
5. Blue Lagoon Cruise – $1,384
The beauty and tranquility of Fiji is just a taste of what you'll experience on this three-night cruise. You'll visit crystal clear lagoons, snorkel the local reefs and enjoy a Meke, a traditional Fijian performance. For more information and to book your own Fijian cruise, click here. 
Which one of these cruises tickle your fancy? Let us know in the comments section below.