Bucket list lands 99-year-old pensioner in jail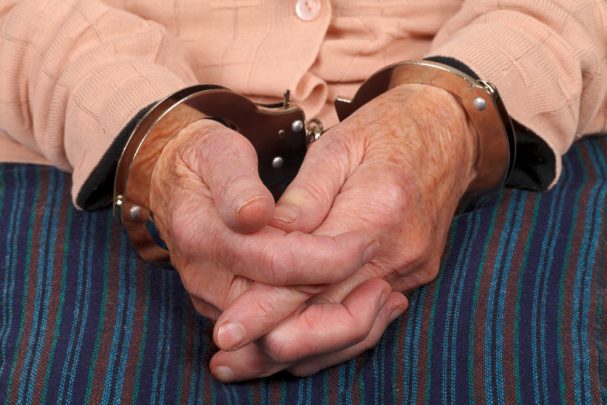 For a lot of people it wouldn't even be a goal, but for one grandmother the idea of being arrested was so appealing that she had it on her bucket list.
Ad. Article continues below.
A 99-year-old Dutch grandmother known as Annie told her family that she always wanted to know what it was like to be arrested.  While reporting a real crime, Annie's niece brought up the strange request to the police.  They were more than happy to help Annie cross this off her bucket list.
Annie was all smiles as the police of the Politie Nijmegen-Zui placed handcuffs on her and locked her in a cell for a time.
A translation of the Facebook post from the police department says that the department was happy to help Annie fulfil one of her bucket list wishes as she got the police experience.  Annie was "briefly allowed to sit in a room with hands handcuffed".  It was certainly "A day to never forget!"
A happy grandmother that will be happy to cross that experience of her list without the messy court and longer stay that most usually get.
Have you ever wanted to know what it feels like to be arrested?  What do you have on your bucket list that your family thinks is strange?