Blooming superb locations for cherry blossom viewing in Japan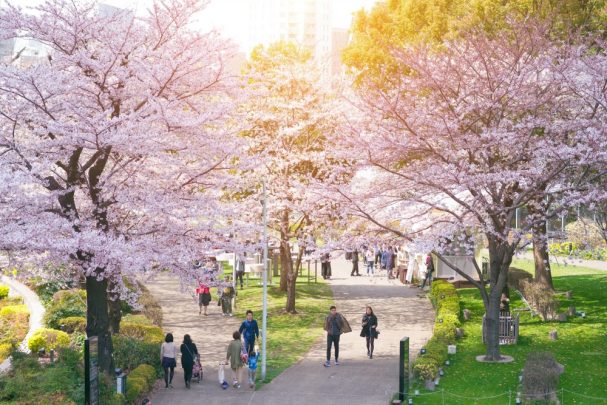 With springtime blooms a popular tourist activity in Japan. Seeing the cherry blossoms in full bloom. It is not just because cherry trees look so beautiful in flower. Cherry blossom season is a time of new beginnings for the Japanese, prompting cherry blossom viewing parties held under the trees, known as hanami. If you want to enjoy the local culture you can take part in these all around the country.
Where is the best places to go to see the blossoms? You will find them in most locations, but there are specific areas that are very popular because of the amount of trees and the surrounding locations.
Here are a few suggestions:
Yoshino
Ad. Article continues below.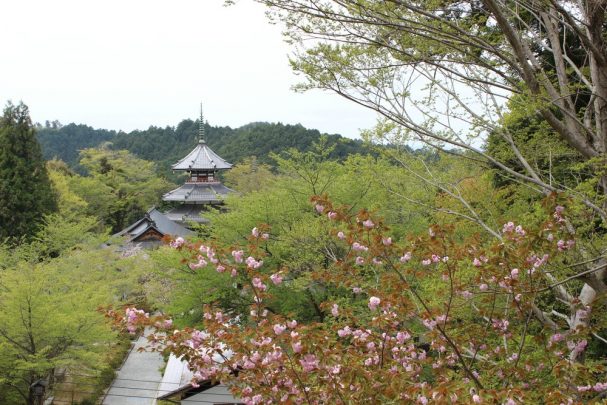 Ad. Article continues below.
Ad. Article continues below.
Ad. Article continues below.
Yoshino is regarded as having one of the most famous viewing spots in Japan. With 30,000 cherry trees it is very popular with tourists and gets incredibly busy. It is best to arrive early to beat the crowd but you can also stay on the mountain itself in a ryokan.
Ueno Park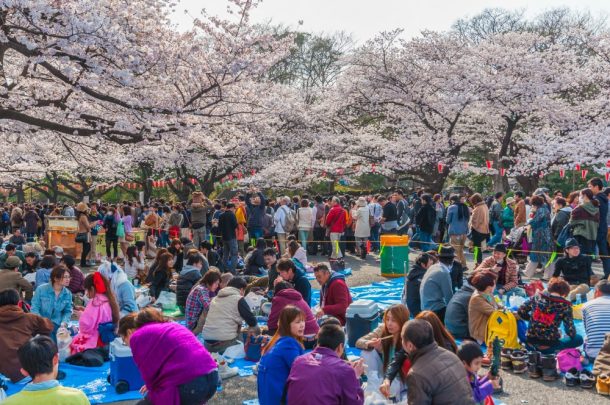 Ad. Article continues below.
Ad. Article continues below.
Ad. Article continues below.
Ueno Park in Tokyo is another popular spot known for being crowded and noisy but pretty. It is one of the most popular spots for hanami and opens earlier than some other locations.
Mt Fuji
Ad. Article continues below.
This majestic location is almost always on a tourist's destination must list, and during spring it is surrounded by cherry blossoms. Popular viewing spots at Mt Fuji are Fuji Five Lakes areas of Lake Kawaguchiko and Chureito Pagdo. It is not only the highest mountain in Japan it is an active volcano, and is considered a sacred mountain. Best viewing is mid April.
Read more: How to travel to Japan on a budget.
Philosophers Path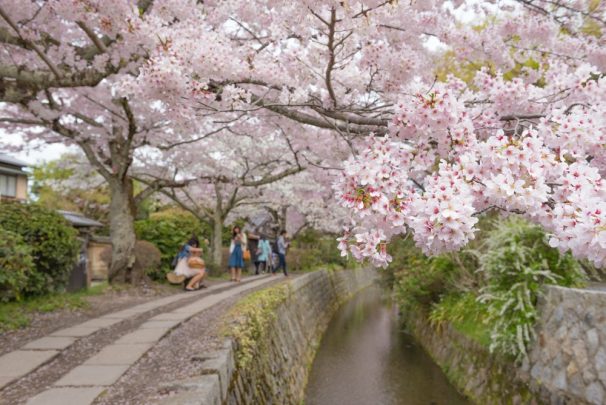 Ad. Article continues below.
Ad. Article continues below.
Ad. Article continues below.
Philosopher's Path is Kyoto is lined with restaurants, cafes and shops, and of course, cherry trees. These are best viewed in early April. The stone path follows a canal and is about two kilometres long. If you do the walk you will also come across a number of small temples and shrines.
The park surrounding Hirosaki Castle has more than 2500 cherry trees. It is spectacular viewing at night when the trees and castle are lit up. You can even rent a row boat to get a unique perspective from below. Head there from late April through to early May for the best of the blooms.
Osaka Castle
Ad. Article continues below.
Osaka Castle is not only one of the most historic castles in Japan, it is home to about 4000 cherry trees. It is regarded as one of the best spots in Japan for viewing. The best locations are the wide lawns of Nishinomaru Park. Optimum viewing is from late March to early April.
Read more: The best parks and gardens in Tokyo for travellers over 60.
Himeji Castle
#Himeji Castle is the most spectacular example of a Japanese castle in existence.#Travel #wanderlust #Japan pic.twitter.com/SkCgKyKKry

— ShutterBee (@Shutterbee_app) February 9, 2017
Ad. Article continues below.
Recently restored, Himeji Castle is Japan's largest and most impressive. It is considered both a national treasure and a world heritage site. Like most Japanese castles, this hilltop castle is also surrounded by cherry trees.
Usuzumi Zakura
Ad. Article continues below.
One of the oldest cherry trees in Japan is Usuzumi Zakura, located in the mountains of Gifu Prefecture. Said to be over 1500 years old the tree produces a changing coloured blossom; starting at pale pink, turning white and then a light grey just before they are ready to fall. Visit in mid-April for the best viewings.
Shinjuku Gyoen
Enjoy Spectacular Cherry Blossoms in Historic #Shinjuku Gyoen! – https://t.co/tVGabBkjcG #Japan pic.twitter.com/lRSavaMpTW

— Boutique Japan (@BtqJpn) February 2, 2017
Ad. Article continues below.
If you can't make your trip to Japan during peak cherry blossom season then try Shinjuku Gyoen. This large park in Tokyo has over a thousand cherry trees which are both early and late blooming.
If you happen to venture there this year you can see even more blooms on show, at the National Museum of Modern Art in Tokyo
It is Japan's first national art museum and will display various masterpieces at its spring exhibitions in 2017, including KAWAI Gyokudo's "Parting Spring" designated as an Important Cultural Property, and other paintings of cherry blossoms.
Would you like to get amongst the cherry blossoms in Japan?