Best brunch and breakfast spots in Perth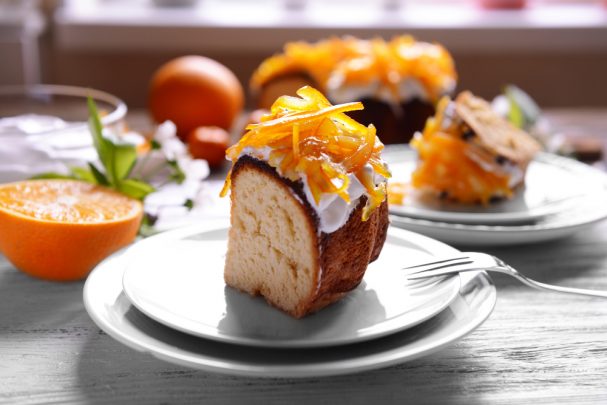 One of the greatest things to do while on holiday has got to be exploring and devouring the local food options. The same can be said for the Western Australian capital of Perth, which plays host to award-winning restaurants, cafes that specialise in great local produce and meals that are too pretty not to photograph.
If you do find yourself in this beautiful coastal city, then these are some of the best brunches and breakfasts in Perth to keep you busy while you're there. Just be prepared to loosen your belt buckle, or wear your loosest clothing, to give your belly a bit of room to move.
Read more: You can't leave Western Australia without visiting these sites first
1. The Little Pantry
Ad. Article continues below.
Set in Shenton Park, this café is popular with the locals and for good reason. It's all about the food. Don't let the façade fool you, either, because this is the place to go when the hunger pangs kick in and the outdoor area makes it great for bigger groups. If you love an all-day breakfast menu, then you'll be happy to know that you can have any breakfast item at any time of the day on the weekends. Just look at how pretty their plate presentation is, too. It's almost too good to eat. Almost.
2. Top Up Donut
Ad. Article continues below.
Going on holiday is all about being a bit indulgent, and that's exactly what you'll get if you stop at Top Up Donut for brunch or breakfast n Perth. This place is great if you have a sweet tooth, because the menu is top to bottom dedicated to artisan donuts in all sorts of flavours including, chocolate coconut pistachio and blood orange curd with sherbet and blueberry cheesecake. Yum!
3. Bittersweet Bake
Ad. Article continues below.
If you love your baked goods then you simply can't go past the likes of Mosman Park's Bittersweet Bake. There are rows and rows of baked goodness, including sweet and savoury options, but the cakes and baguettes are some of the most popular items in store.
4. Small Print Baker and Coffee Maker
Ad. Article continues below.
If you like your coffee as much as you like your baked goods, then Small Print Baker and Coffee Maker is the place for you. Located in the Brookfield Place precinct in the city, the people behind this restaurant are serious about coffee, as well as providing some of the best artisan breads, breakfasts and brunches available in Perth.
5. Bib & Tucker
Somewhere in between a casual Sunday dining experience and a sophisticated beachside setting, Bib & Tucker is an old favourite in Perth and they even have their own beehives on the roof of the building, which are dedicated to delivering delicious honey and honeycomb for the desserts on the menu. At least now you have a good excuse to have dessert for brekky. You're on holiday, after all!
Ad. Article continues below.
6. Rabbit in the Moon Café
Rabbit in the Moon Café have one of those trendy Instagram accounts where they share photos of their super-sized milkshakes and beautiful-looking food, so it's unsurprising that it's a hit with the locals. But as well as the sweet treats, there's also an all-day breakfast menu to choose from, which includes delicious classics like eggs benedict and others that are a little more adventurous like the kimchee brioche.
Ad. Article continues below.
7. Hamptons City Beach
Any restaurant that has uninterrupted views of the Indian Ocean and serves a champagne breakfast every day of the week is worth the visit in our book. Brekky options include anything from Manhattan bagels with cream cheese to a big breakfast that will give you enough time to soak in as much of the beautiful view as possible.
Do you have any other tips for where to go for breakfast or brunch in Perth? Let us know your favourite spots in the comments section below.