Basilica of the Sagrada Familia named most popular tourist attraction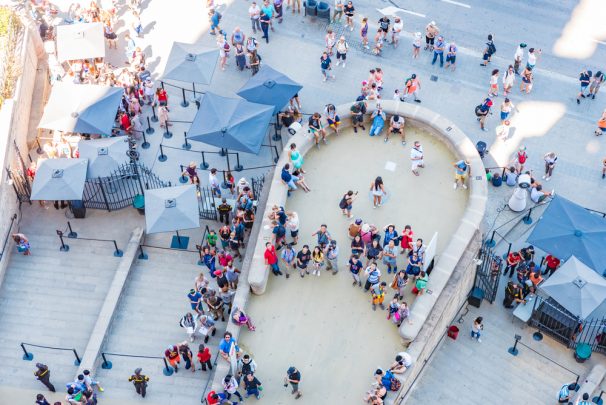 When you think of the world's most popular tourist attraction, perhaps the pyramids of Egypt or the Eiffel Tower comes to mind.
But neither of those popular spots took out the most popular tourist attraction.
According to Tripadvisor, who this week released their most reviewed attraction in the world, it was The Basilica of the Sagrada Familia in Spain who took out the title after being reviewed by more than 100,000 travellers.
Work on the famous church in the Spanish city of Barcelona began in 1882, but was taken over by Catalan architect Antoni Gaudi a year later.
The construction is entirely funded by ticket sales and donations and is expected to be completed by 2026. The church was named a UNESCO World Heritage Site in 1984 and is one of seven of Guadi's buildings that have been recognised in this way.
Ad. Article continues below.
If you've yet to visit the site for yourself, here's what some travellers have to say about this popular place.
Read more: 7 reasons Spanish food is the absolute worst
1. Don't skimp on the audioguide
"The audioguide is well done and very informative. We can't imagine not visiting La Sagrada Familia on a trip to Barcelona," say Tripadvisor user Aperry932.
2. Go more than once
Ad. Article continues below.
"I went 18 years ago, and then again last week. The concept alone: the fact that it was conceived and partially implemented in Gaudi's lifetime is mind boggling. Absolutely breathtaking," says karimar333.
3. But beware of the stairs
"The Passion tower visit is nice but if you have mobility problems don't do it as you go up by elevator but you return to the ground by the stairs," warns DiJ84
4. Just go
"Words cannot express the beauty and amazement of this church. It's so beautiful and simply breath taking. It's a must see," says TAVMO2NJ.
Ad. Article continues below.
5. But stay away from Google
"This place literally took my breath away upon walking inside," says Cathleen. "It was absolutely beautiful and I recommend not looking up pictures of the inside online before visiting so you can truly be amazed when you walk through those large doors. I am still in a bit of disbelief of how stunning it was."
What tips do you have for visiting the Basilica of the Sagrada Familia? Let us know in the comments section below.