Baby Boomer travellers inspire the next generation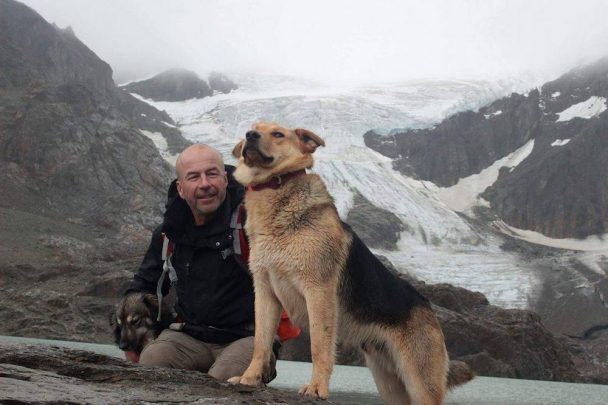 Image: Anthony, an Australian traveller on an adventure of a lifetime
Chelsea Aufderheijde was so inspired by the people she met on her travels that she decided to record their stories. She has a collection of travellers' tales on her blog Humans on the Road of people of all ages, but she says the most inspiring person she has met is a 56-year-old Australian named Anthony.
When Anthony was young, he wasn't interested in travel. He wanted to get rich by the age of 25 and when he didn't, it made him uneasy, despite the fact that his business did well.
He settled down at a young age and made a life at home.
"While I was building up my life in Australia, I received letters from my brother from everywhere around the world. I started to look back and wish I had gone travelling as well," Anthony told Humans on the Road.
Ad. Article continues below.
He made the big decision to take a break from his business, and with his young family took a trip around Australia for 12 months. But, his biggest adventure wasn't to come for many years.
"You never know which path your life is going to take because now I'm a single dad who has rented his house out for the coming two years to go travelling around the world," he said.
Anthony is travelling through South America learning Spanish and plans to meet up in Bali with his daughter. He's also keen to do a walk of the Santiago de Compostela in Spain and a tour on a motorbike.
"I guess I did my life the other way around," he said.
Chelsea met Anthony in a hostel in Sucre, the capital city of Bolivia. She said they would often practice Spanish together over a beer.
Ad. Article continues below.
Read more: On the road with Travelbunny Suzanne Jones
"He is such a kind and open-minded person, always in for good fun and it never felt like he was double my age," Chelsea said.
"Being a millennial, I sometimes feel pressure from society to make a career and follow a pattern… get a relationship, a job, a house and create a family.
"Anthony showed me that you can really follow your heart, and it's never too late to start following your heart.
"He taught me that your path in life is uncertain, so enjoy life as you want it and don't look too much into the future."
Ad. Article continues below.
Another of Chelsea's favourite characters is a British woman named Jane, who started travelling when she was 50 after a divorce. She travelled through South America, backpacking on her own for more than three years.
"The reason I think this story is so inspiring is because she made the tough decision to first divorce her now ex-husband who didn't make her happy and to just grab her stuff and travel solo for the first time," Chelsea said.
"She said it blew her away when a group of people in her dorm just assumed she'd be going out with them.
"Her entire travel experience gave her so much confidence, and she had a reason to be. Not every woman dares to travel solo.
"It proves that you're never too stuck in your old routine to just go."
Ad. Article continues below.
Read more: Passenger profile: On the road with Dianne Heels
Chelsea started her own travels when she was 18 in Southeast Asia. She picked up her backpack again at age 23 and travelled for eight months across South America, from Argentina to Colombia. Here she set up Humans on the Road. She's now based in the Netherands and runs the site with the help of her friend Bente, meeting up with people and talking to them via Skype.
She says there's no definition of a traveller, but one thing the over-60s travellers she's talked to do have in common is they live in the moment. We tend to agree.
Do you have an inspiring story to share? Let us know about it!