Australia's top five coastal walking tracks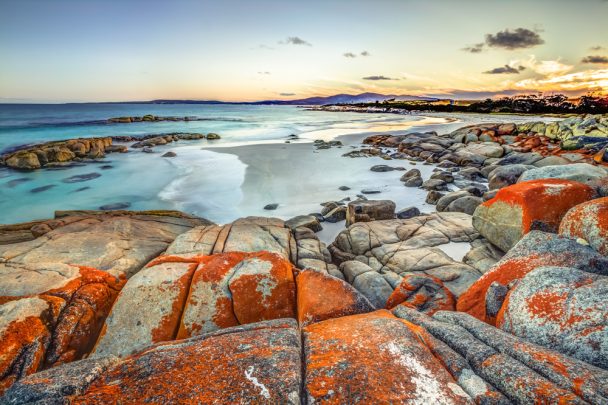 There's no better way to see Australia than on foot, and with so many miles of staggering coastline on offer, the coastal route is hard to deny. Away from the cities, the hustle and bustle and somewhere by the sea, it's so easy to get swept up in the beauty of it all, one step at a time. Whether you're looking for a multi-day adventure or to simply tackle a short and scenic slice of Australia's coastline, here's our top pick of walking trails for a little inspiration.
1. Sydney's Great Coastal Walk, New South Wales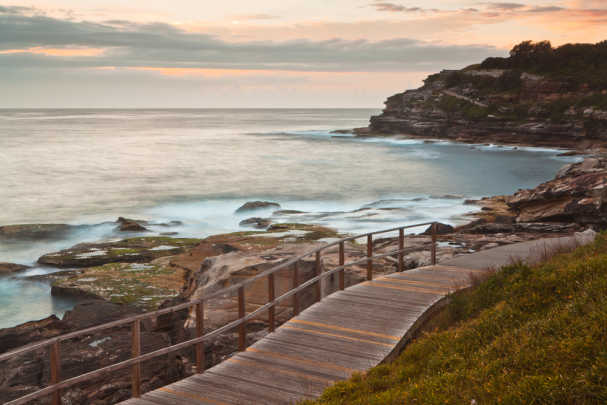 If you thought the Bondi to Coogee coastal cliff walk was awe-inspiring, that's just one section of Sydney's Great Coastal Walk, which extends from Cronulla all the way to Barrenjoey in the north. Traipse alongside golden sandy beaches, sandstone cliffs and lush lagoons, wander through native bushland and stand atop dramatic headlands with equally striking views. All in all, the whole 94km track is a week's worth of walking, but you'll also discover some great public transport connections along the way. Stop for a swim at the famous Bondi or Coogee beach, hire a bike for a change of pace when you get to Manly, and be sure to explore the historic Barrenjoey Lighthouse, built in 1881.
Ad. Article continues below.
2. Fraser Island Great Walk, Queensland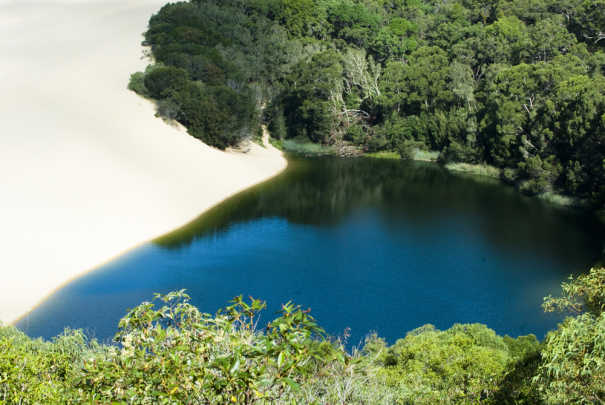 A world-heritage paradise that's ranked up there with the likes of Uluru and the Great Barrier Reef, the best way to take in Fraser Island is at a pace that's only possible on two feet. Thankfully, the Fraser Island Great Walk paves the way! It may not be coastal from start to finish, but with a string of gorgeous sandy shores circling the island, shimmering sandy beaches come guaranteed. There's 90km of walking tracks to choose from, offering up to eight days of discoveries – including crystal-clear lakes, rolling sand dunes, towering rainforest and mangrove forest. What's the catch? There are no provisions, so you must carry everything you require for the trip with you.
3. The Bay of Fires Walk, Tasmania
Ad. Article continues below.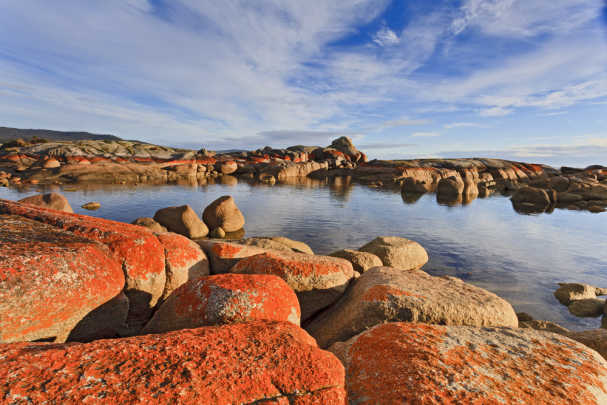 One of Tasmania's most beautiful beachside locales, the Bay of Fires presents a fine mix of white powdery shores, sparkling blue waters and the region's iconic orange-dusted granite boulders. That's not all there is to discover over four days of seaside wandering though. When you're not leaving footprints in the sand behind you, you could find yourself tracing secluded coves, rocky headlands and sand dunes, and perhaps even discovering Aboriginal middens. There's also a plethora of unique flora and fauna scattered along the walk, which stretches from Binalong Bay to Eddystone Point.
4. Cape to Cape, Western Australia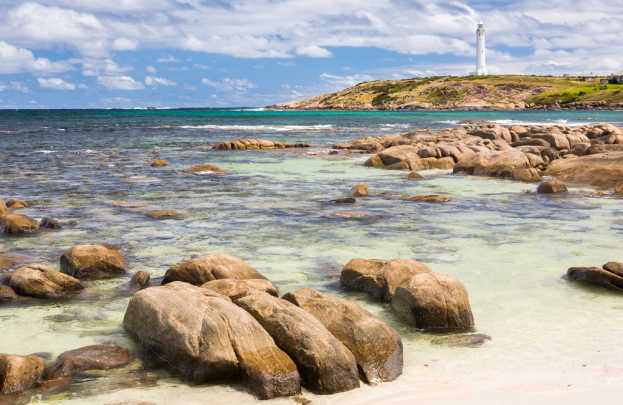 Australia's longest coastal track puts a new slant on the famed and tasty Margaret River Wine Region. Instead of sipping and tasting your way around you'll be taking in the spectacular natural highlights step by step from Cape Leeuwin to Cape Naturaliste – though nobody says you can't taste-test along the way. A 135km track that spans windswept limestone ridges, deserted rocky coves, idyllic bays, hardwood forest and character-laden coastal towns, it's a seven to 10 day journey in full, but shorter sections are easy to access along the route. One of the best times to see it is in the springtime, when colourful wildflowers come out in full bloom along the track.
Ad. Article continues below.
5. Great Ocean Walk, Victoria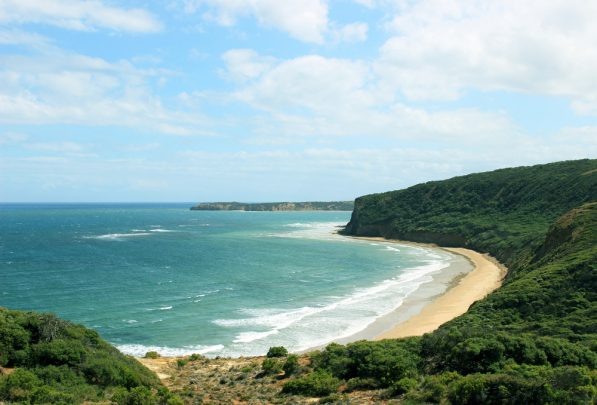 Driving the Great Ocean Road is one thing, but the scenery is so much better and the traffic so much calmer along the winding seaside trails. A 104km walking track jam-packed with magnificent scenery and views stretching out across the deep blue waters of the Bass Strait, the track connects Apollo Bay to the majestic Twelve Apostles near Princetown. Meander along remote beaches and soaring cliff-lines, pass through wetlands, rivers and idyllic national parks, and stop at world-class lookouts for breathtaking pictures along the way. A range of towns and accommodation options await along the track, making it easy to go at your own pace or tackle just a short section of the trail.
Have you done any of these walks? Where's your favourite coastal walking track in Australia? Let us know in the comments section below.