5 places to learn about Australian war history on Remembrance Day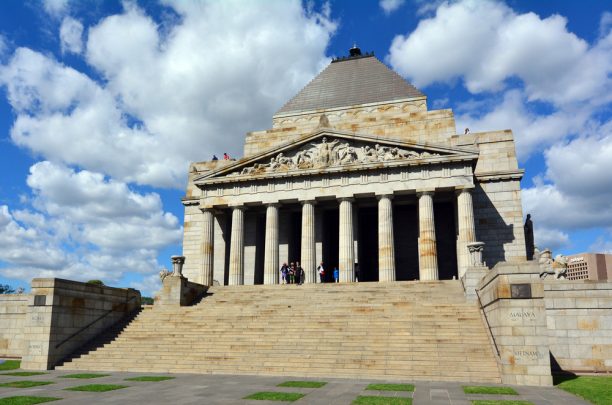 Image: ChameleonsEye/Shutterstock.com
Remembrance Day is an opportunity to stop and reflect on the many lives that were affected during World War I, often called the Great War, as well as other wars around the world that have claimed so many lives. As you pin your poppy into your lapel on Remembrance Day, think about where in the country you can visit to reflect and reconnect with Australia's war history. Here are just a few war memorials that will rekindle your appreciation for the diggers who lost their lives.
Read more: 8 Destinations that will reconnect you with Australian history
1. Australian War Memorial, Canberra
Ad. Article continues below.
One of the most prominent and popular museums in the country, the Australian War Memorial in Canberra gives visitors an inside look at what Australia's role in international wars has been. All the names of the known Australians killed during war and peacekeeping efforts are also on display, a somber reminder of the many lives lost.
2. Army Museum of New South Wales
Ad. Article continues below.
Housed in a former military prison that was built in 1847, the Army Museum of New South Wales is a collection of uniforms, medals and other historical artefacts from the Boer War, World War I and World War II.
3. Darwin Military Museum
Set in modern tropical gardens, the Darwin Military Museum is more than just for military enthusiasts, but rather a destination all Australians should take some interest in. The museum primarily tells the story of Darwin being bombed in 1942 and the Japanese submarines that attacked the Royal Australian Navy. Some of the museum is actually housed in the original concrete bunker used by the army.
Ad. Article continues below.
4. Queensland Maritime Museum
Set on the banks of the Brisbane River in the South Bank entertainment and cultural precinct, the Queensland Maritime Museum provides the public with an opportunity to look at an extensive collection of maritime artefacts including photographs, books and documents. There are also vessels on site including ex-Royal Navy vessels and a steam tug, all of which are significant maritime artefacts.
Ad. Article continues below.
5. Shrine of Remembrance, Victoria
The Shrine of Remembrance was initially built as a place to support the local community who were grieving the loss of their loved ones after World War I, as 19,000 of the 89,000 Victorians who enlisted had lost their lives. The Shrine remains as a symbol of remembrance of the people who died, but also in support and recognition of those who remained at home.
Which memorials have you visited to reconnect with Australia war history on Remembrance Day? Let us know in the comments section below.