Aussies' naming of Qantas Dreamliners takes hilarious turn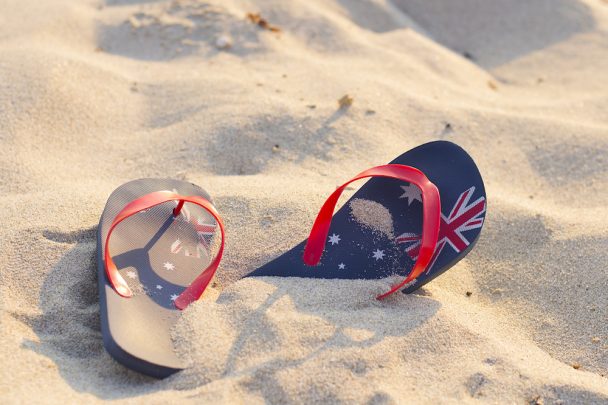 Whenever a big company does a call-out to the general public to name something, the Aussie larrikins amongst us tend to show their true colours. 
That's why when Qantas announced they were opening the naming of not one, but eight new Dreamliners to the public, we put the kettle on and the popcorn in the microwave.
According to the Australian Financial Review, more than 8,000 entries have already been received, and one of the popular name submissions is David Boon, after the former Australian cricketer. 
Read more: The one thing to look for when searching for airport food
'Boonie' was famous for downing 52 cans of Victoria Bitter beer on a flight from Sydney to London in 1989 – a feat that saw him fined $5,000 and put on probation. Boon was inducted into the Australian Cricket Hall of Fame this year, which could have been a factor that jogged the public's memory about the larrikin icon.
Ad. Article continues below.
When announcing the naming competition, Qantas CEO Alan Joyce said the names could be people, places or things, as long as they reflect the spirit of Australia. 
Read more: How to get the best sleep on a plane
"Whether it's a notable person, a ground-breaking invention, a saying, or a landmark – we want eight icons that together reflect the depth and breadth of this place we all call home," Joyce said.
Depending on how the Australian public vote, the Dreamliner could even sport a name like Vegemite, although that might just be wishful thinking from the makers of the iconic spread.
Help spread the spirit of 🇦🇺 around the 🌏 by naming one of the @Qantas ✈️'s – #VEGEMITE Head to: https://t.co/zARxol9G0O #VegemiteDreamliner pic.twitter.com/5m3IiIsAkQ

— Vegemite (@Vegemite) May 22, 2017
Ad. Article continues below.
Entries for the competition close on May 26. A shortlist of 24 names will then be released and the public will be asked to vote for their favourites before the final eight are revealed.
Did you enter a name in the competition? What do you think the Dreamliner should be named? Let us know in the comments below.