Antarctica — more than something to tick off your bucket list Part 3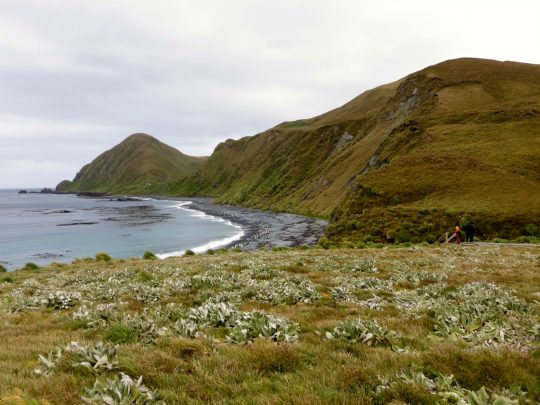 This concludes an amazing three-part series by Dale Jacobsen on her adventures to Antartica.You can read part one and part two.
Continuing on my fantastic Ross Sea expedition… We turned north, away from Antarctica, and I felt very melancholy. I had waited more than 60 years to be there, and now it was over.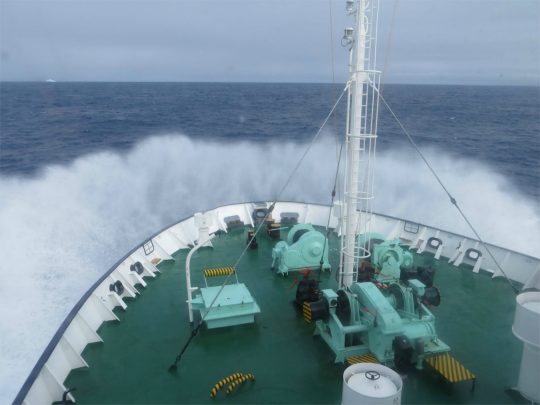 We sailed into the Southern Ocean, and she let us know just what she is capable of. We hit a Force 10 storm, thrilling and unnerving all at once. They locked down the ship so no one would wander onto the decks and risk being washed overboard. As a diversion, our expedition historian, Dr Ben Madison — who is also an author — suggested we hold The Great Southern Ocean Writers Festival. There were five writers onboard and we fully expected we would just be reading to each other. However, at the height of the storm, everyone (even those with mal de mer) came up to the observation deck to sit and listen. It was just wonderful, and opened up literary conversations we had not anticipated.
Ad. Article continues below.
Eventually the seas calmed back to a Southern Ocean roll and we were once again allowed back on deck.
My melancholy at leaving Antarctica came to an abrupt end when we arrived at Macquarie Island (Macca to the locals).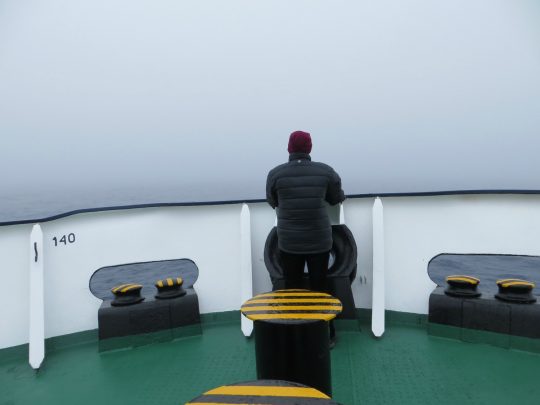 A friend of mine had overwintered there 30 years before, and I found out for myself why she still talks so passionately about this island. The wildlife rules here. I sat on West Beach, watching penguins and skuas, and it was as if Robyn was sitting beside me, telling me her stories. We visited the Australian base where they served us tea and scones and jam. After spending three weeks with 10 other nationalities, I was acutely aware, and proud, of the Australian character.
Ad. Article continues below.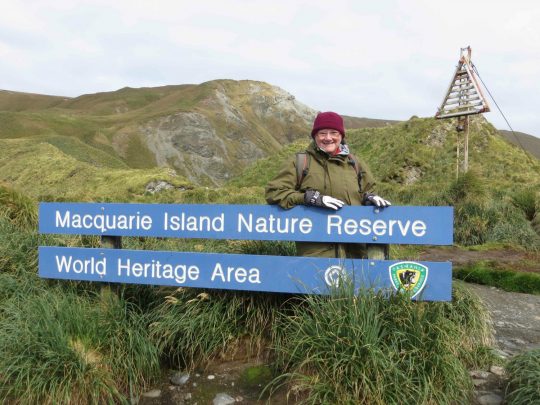 Macca is a World Heritage listed site, not because of the wildlife, as you would expect, but because it is piece of seabed, tortured and squashed and raised to the surface half a million years ago. It is rugged and wildly beautiful.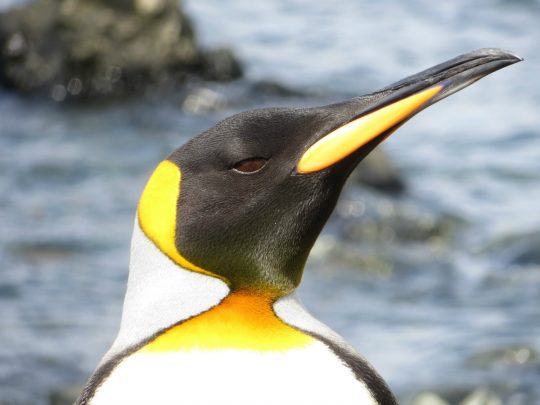 We sat on the sand grit while king penguins nibbled our boots — we weren't allowed to touch them, but they could touch us — watched teenage boy elephant seals pretend to fight. I walked some way along a boardwalk on the plateau, and I could have continued for days. I hope I remember the feeling of open freedom of that place.
That night, as we sailed on towards New Zealand, we had a barbecue on deck. "Dress warmly", the noticeboard said. Afterwards, as the sounds of Latin American music pumped out into the distance without any neighbours to disturb, I walked to a quiet spot on the side deck. By now dark nights had returned, and I looked up and saw a faint aurora. I wondered if I should go back and tell my dancing mates, but decided it was all mine.
Antarctica is immense. I did not truly understand how immense until I saw this very small part for myself. In Antarctica, everything, except weather change, moves slowly: the ship, people laden down with clothes, the ice, the glaciers. Time.
Ad. Article continues below.
A trip to the end of the world was a perfect excuse to shut myself off and adjust to life without my mother, whose passing had made this trip possible. For 65 years, I had been a daughter; for 57 years I'd been obsessed with Antarctica. For 32 days I was alone, living my dream. My rudder slowly adjusted. A new Dale emerged at the other end. I learnt that this world is too big and beautiful to lose myself in day-to-day troubles.
I also learnt that it is never too late to be who you might have been.
Life has moved on since my trip in 2013. I have published a second novel, produced an eBook on my Antarctic trip (Why Antarctica? A Ross Sea Odyssey), spent eight weeks travelling around the United Kingdom; but all the time, Antarctica would not let go of me. I guess I knew that one visit would not be enough. I am returning in November to camp on the ice, go kayaking, snow shoeing, even maybe some gentle mountaineering.
Even more exciting than this, Oceanwide Expeditions are repeating the Ross Sea expedition in January and February 2017, once again on the good ship Ortelius. I have no option but to relive my fantastic experience. This time, I won't spend the first week in a state of disbelief that I have finally made it. There is so much to see and do that I probably missed the first time.
This trip isn't for everyone. It is expensive, and you have to leave your comfort zone for over a month, but if you are at all tempted, this is probably the time to go. Oceanwide have reduced the price by a whopping 29 per cent. Mention the gift code "DALE10GIFT" to receive an extra 10 per cent discount. Maybe I'll see you there?
The end. For now.
What did you think of Dale's travel adventure to Antarctica? Would you put a remote location like this on your travel bucket list?