Antarctica — more than something to tick off your bucket list Part 1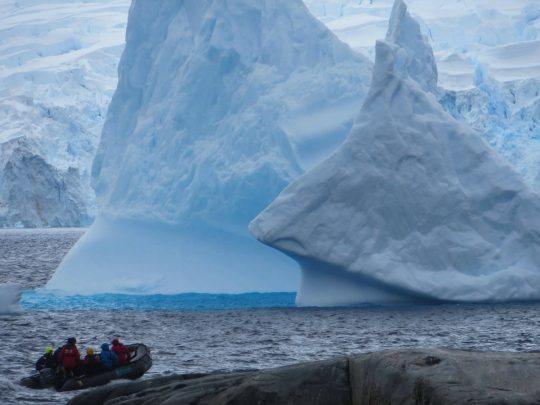 This is the first in a three-part series by Dale Jacobsen on her adventures to Antartica.
It has always been my philosophy to have a go. The biggest adventure in my life happened in 2013 — I went to Antarctica. Going there was not just ticking off an item on my bucket list, it has been a lifelong obsession.
When I told my family and friends that I was finally off on my trip, the question most asked was: Why Antarctica? I have always loved cold, ice, snow, mountains, and untamed places and the southern continent offered all these things in one package. I answered their questions by saying: you either 'get' Antarctica, or you don't.
Most people leave from Ushuaia, the southern-most tip of South America, sail across the Drake Passage to the Antarctic Peninsula, spend a few days among the icebergs and penguins, landing on islands, then sail back.
I did some research and found an expedition that went to the Peninsula, but then continued south, sailing through Bellingshausen and Amundsen Seas into the Ross Sea. The main attraction there was, of course, the historic huts of Scott and Shackleton. The expedition finished in New Zealand.
Ad. Article continues below.
I then found the expedition leader was Greg Mortimer, the Australian mountaineer, geologist and polar guide I have admired most of my adult life, and who I now count among my friends. There was no question that this trip was custom-made for me. After all, I had waited 60 years, so I intended making the most of the opportunity.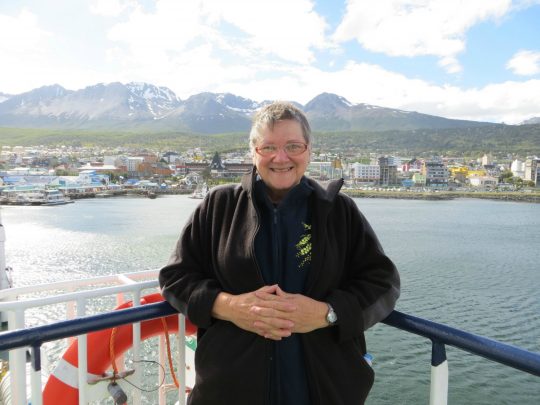 We set sail from Ushuaia on a windy afternoon in January. I stood on the top deck as we entered the Drake Passage, more than a little apprehensive; but the seas weren't extreme, the seasick pills worked, and the company onboard was wonderful.
Ad. Article continues below.
Three days later, I saw Antarctica for the first time. I woke at 2:45am, looked out the porthole—what a magical, other-worldly sight greeted me. It can only be described as surreal. Mist-covered mountains of rock and ice. No picture books can depict the depth of the scene. So much emotion washed over me that day. The magnitude of finally walking on ice, watching cute-as-cute penguins, winding our way through spectacular icebergs in a Zodiac. As I tumbled into bed after 20 hours of non-stop activity, I felt numb.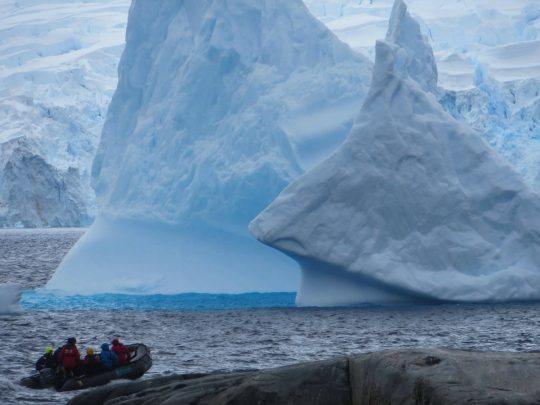 Two days later we left the fairyland of the Peninsula behind and headed south, through the Bellingshausen Sea, heading for the volcanic island of Peter 1. I woke to the sound of ice beneath the hull and stood at the bow to feel the crunch beneath my feet, the shudder of the deck as the ship ploughed over the flows, shattering them.
Ad. Article continues below.
The air changed. It was drier, crisper, stiller. We had arrived in the true Antarctic, the one I know and understand, my old friend. Except, it wasn't what I had expected. I thought I would know this place, having spent a lifetime reading about it, dreaming about it, but it was so much bigger, wilder and more beautiful than I had imagined.
We approached Peter 1 island late at night. The weather was perfect for a helicopter landing, and we had to decide whether to go for an 'all-nighter' or go to bed and try in the morning. We voted unanimously for the all-nighter. The weather can change in an instant down there.
At two in the morning, I took my first helicopter ride onto the flanks of the volcano. The guides had placed a line of red flags to keep us away from the ice cliffs and glaciers. The sun had set, but there was no night, just a blue and rose twilight.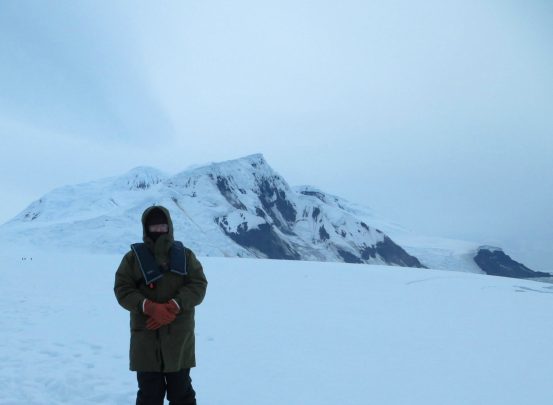 I stepped from the helicopter into another world, truly pristine. I think this is one of the aspects of Antarctica that impressed me the most. You knew there were no coke cans or chip packets lying about. It was as if you were the first person to land, and in many cases, there had only been a few hundred before me.
Ad. Article continues below.
My cheeks tingled, my glasses fogged, my pulse quickened, my mind calmed. Determined to absorb every last nuance of this adventure in the mystic 2am twilight, I slowed my pace, letting others pass.
Far in the distance, in the pack ice, Ortelius waited with her lights twinkling, the only sign of human existence for, perhaps, a thousand kilometres. The feeling of space and freedom was as immense as the frozen continent.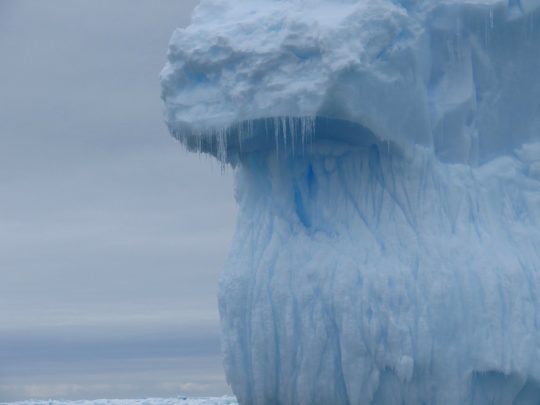 Two hours later, at 4am, we returned to Ortelius as the sun appeared from behind the island. A heavy cloud dropped over the ice-cap which no doubt contained show that would fill our footprints, wiping all traces of our visit. It is just as well we decided to land when we did.
Ad. Article continues below.
We sailed on into Amundsen Sea through unseasonably heavy pack-ice. It took six days to reach the Ross Sea, and we spent the time counting the different birds that circled our boat, having hot toddies on the deck for morning tea and watching icebergs pass. Then, for a change of scene, we piled into the Zodiacs and got to see the pack-ice up close and personal.
From the deck, this ice had seemed harmless enough, but it took on a new life as we forced our way through it in a rubber boat, with 3km of sea below. But, I figured I would drown in the first metre, so I didn't let it worry me.
As we neared Ross Sea, the icebergs changed from fascinating sculptures to flat-topped tabular bergs, a sure sign that they had freshly calved from the Ross Ice Shelf to begin their northward drift.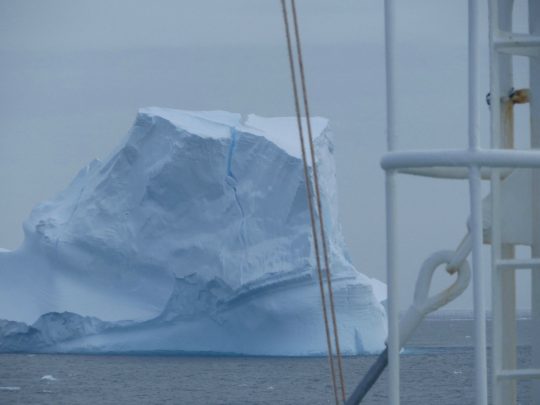 What I did not appreciate, before leaving home, was what an expedition means as opposed to a cruise. A cruise is pre-determined, all activities planned and more or less guaranteed. No surprises. An expedition is determined by conditions; on the run.
To be continued…
Have you been to Antarctica? Is this beautiful destination on your travel bucket list? Share your experiences with us.