10 adorable animals who know how to keep cool during an Australian summer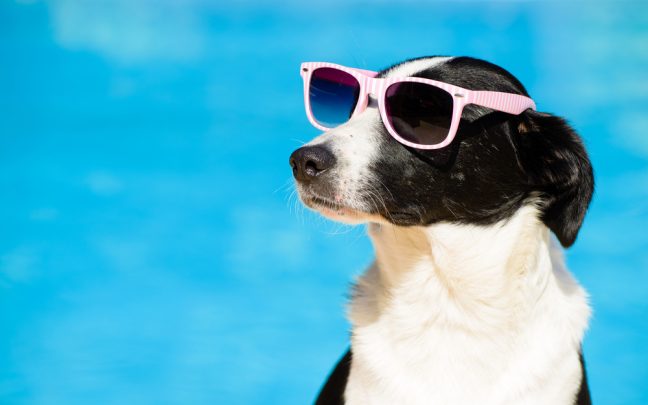 The mercury is rising and parts of Australia have seen some of the highest consecutive temperatures the country has ever seen. Parts of Sydney have experienced five hot nights in a row, with temperatures failing to dip lower than 24C. While that can pose a significant health worries for children, the unwell and mature adults, there is also reason to worry about native wildlife and family pets as the temperatures continue to rise. But there are some incredibly cute animals out there who are all doing the right thing by staying hydrated, getting out of the sun and keeping cool — and they all look incredibly cute while doing it! Here are just some of the most adorable who can teach us all about how to stay cool this summer.
Read more: Great Australian getaways for animal lovers
1. These two little guys know that a pair of sunnies are a must in the scorching summer sun:
Ad. Article continues below.
2. While this one knows that a run under the sprinkler can be a quick cool down:
3. And when the temperatures really rise, there's no reason to leave the air conditioned house at all:
Ad. Article continues below.
4. Always be sure to stay in the shade when you're outdoors:
Ad. Article continues below.
5. If you're lucky enough to have a pool, then a quick dip will do the trick:
6. Or you could always use a friend's or head to the public pool:
Ad. Article continues below.
7. Just remember to get a yourself a floaty:
Ad. Article continues below.
8. Drink plenty of water:
9. Slip, slop, slap:
Ad. Article continues below.
10. And stay with friends or family on particularly hot days:
How do you keep yourself and your pets cool during an Australian summer? Let us know in the comments section below.