A surprise for the monks of Thailand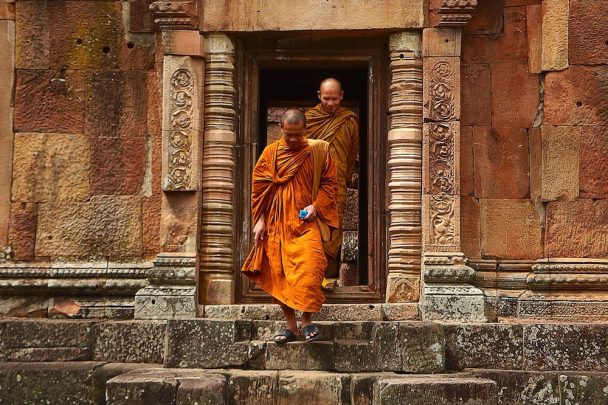 Leaving the concrete jungle behind, I was looking forward to seeing Thailand's countryside. I needed to stand on green grass, and smell fresh mountain air. The novelty of tuk tuk rides, cluttered footpaths and crowded street stalls was wearing off.
"Today we have a change of plan," our tour guide was saying with a big grin and a giggle. "Today we go to Tiger Temple, tomorrow we go to Floating Markets". "But I am wearing shorts!" I replied. "Oh so sorry, ladies must have legs and arms covered when in presence of monks," she said.
Thirty minutes into the trip and already her half-suppressed spasms of cackle were grating on me. "It is good, I have clothes for you," she said. Pulling into a fuel station, we were ushered towards the toilet while the driver filled the tank. I was confronted with a bucket of water and scoop alongside a squat toilet. With trembling knees I attempted to crouch down. I managed rather well considering – that was until I discovered that there was no toilet paper. Fumbling for tissues in the bag around my tummy, my shorts fell down – they were soaked. Humiliated, I make my way back to the mini bus. My husband gave a look that I had seen a thousand times before.
Read more: Passenger profiles: On the road with Garry Greenwood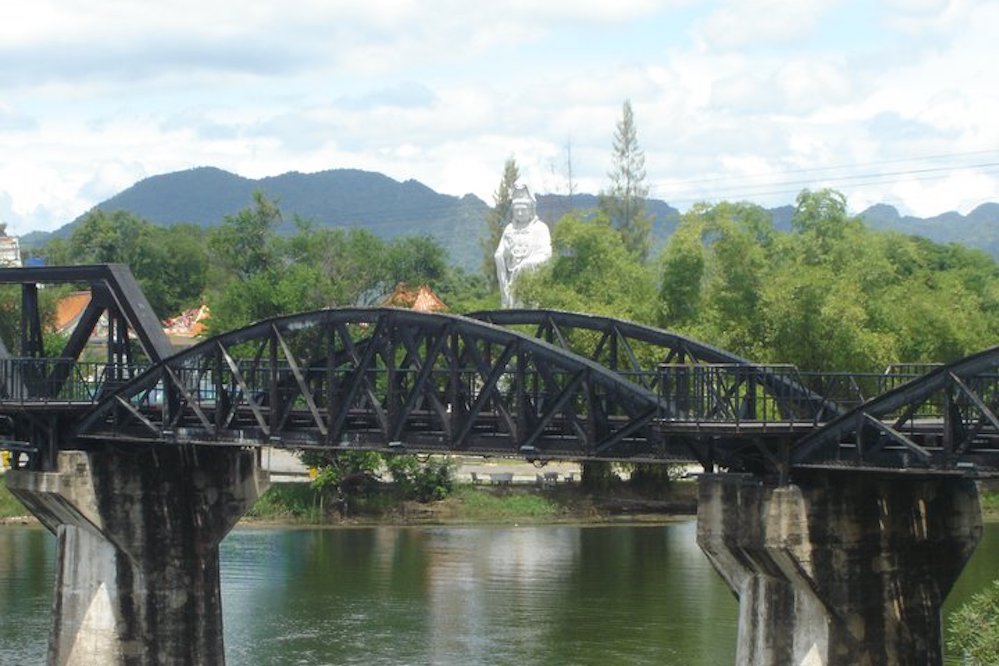 Wet pants became insignificant when we walked solemnly through the war memorial at Kanchanaburi. Seven thousand British and Australian prisoners of World War II had been laid to rest in these manicured lawns and gardens. One cannot visit this sacred site without feeling emotional.
Another heart-wrenching scene of war atrocities is the Bridge on the River Kwai. The building of this bridge claimed the lives of 80,000 Asians and 13,000 Prisoners of War. In the distance I noticed a large statue of Quan Yin, Goddess of Mercy. Legend has it that Quan Yin hears the cries from the human world.
Looking ridiculous in a pair of Kung Fu drawstring trousers and an over-sized tee shirt to cover my shoulders, we arrived at the Tiger Temple in the sweltering heat. My husband gave a look that I had seen a thousand and one times before.
Ad. Article continues below.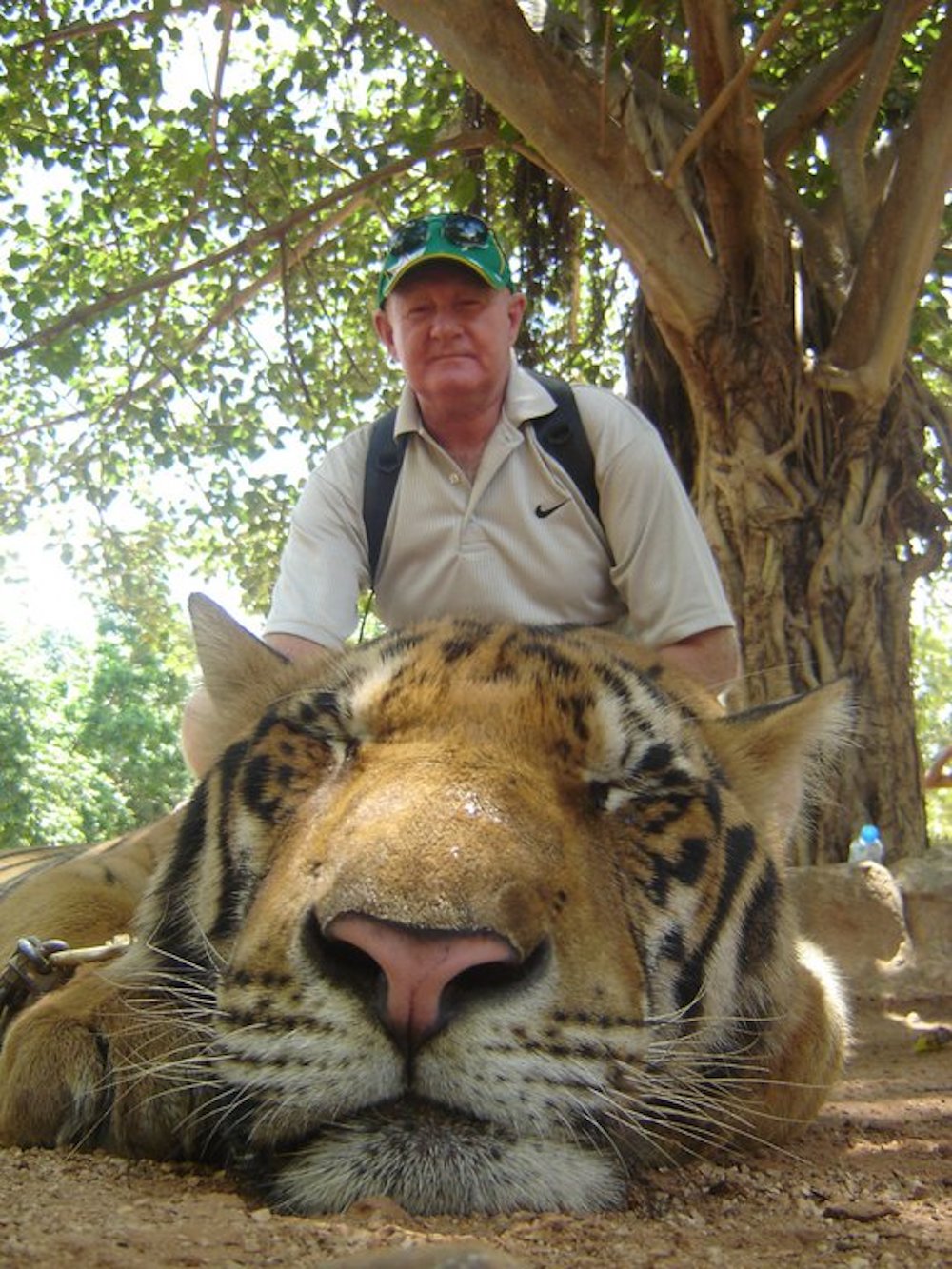 We posed for spectacular photos together with these magnificent big pussy-cats, stroked their backs and then walked them for a short distance under the supervision of Buddhist Monks. Being a post-menopausal woman, I could not take the stifling heat for another minute. I had to get rid of the Kung Fu trousers and oversized tee shirt.
Read more: Thailand's ancient kingdom of Autthaya
Ad. Article continues below.
Oops, my husband gave me a look that I had seen a thousand and two times before. My blouse came off with the tee shirt as it took my bra above my boobs.
Elephant rides, dinner cruises, floating markets, tradition dancing, snake shows, and the Golden Buddha were all special highlights of Thailand, but the main talking point of our trip would be the look that I had never seen before. Monks are human after all.
Are you an over-60 traveller with a story to tell? Get in touch with us via the Travel at 60 Facebook page.