A non-camping budget holiday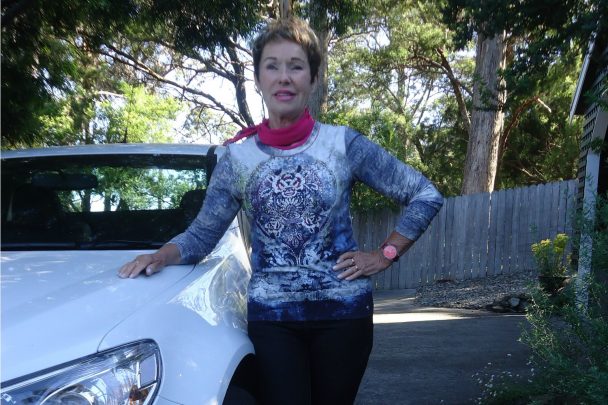 I use the words 'budget holiday' rather than 'holiday on a shoestring'. At ages 60 or 70 plus, we are past holidaying on a shoestring, which usually means camping and hubby Allan and I don't feel confident towing a caravan.
Recently, Allan bought a new Holden ute and was fortunate to strike a good deal ending up with a model close to the top of the range — a very classy vehicle with a most luxurious cab interior. We decided to take a touring holiday and enjoy its luxury and performance.
Our idea was to wave "bye bye" to Tassie for a couple of weeks and explore the Victorian goldfields and mineral springs area, part of the Great Ocean Road and end up in Mt Gambier, not necessarily in that order. There was no detailed itinerary. No bookings. Just free wheeling. Advantage of taking the ute was that we could pack heaps; so if in doubt, in it went.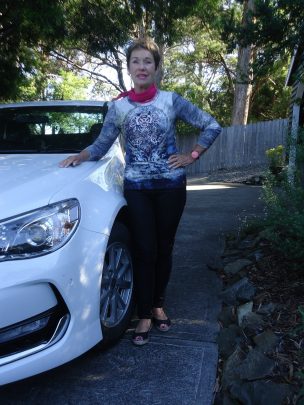 Before retirement, our business included lots of travel and we still hold frequent traveller status on the Spirit of Tasmania. We adore the ship, particularly since the public areas have been so stylishly redecorated. We took the budget cabin — inside, four berth (two sets of bunks). Very neat, very plain. Totally convenient. Perfect for an overnight voyage. Return fare this trip was $510; prices vary over the year.
Ad. Article continues below.
Decided to head for Daylesford via Ballarat and called at Ballarat's Tourist Information Centre to make accommodation enquiries. Staff couldn't have been more helpful and made a booking for us. Three nights in Daylesford. Daylesford is a popular weekend getaway for Melbourne folk and is trendy and upbeat. Famous for it's mineral springs.
Our accommodation choice was a cabin in a caravan park close to town. Our little house was charming and tasteful — surrounded by full-blown rhododendrons and looking over a wooded creek. Delightful. Cost was $149 per night. The globe in the rangehood was out but quickly replaced by management. We had chosen a two bedroom cabin and had extra space — a kind of luggage-come-dressing room. The help given at the Tourist Information Centre was so impressive that we decided to make those centres our first call on arrival at a new destination.
Spent three days exploring Daylesford and Hepburn Springs. I sampled so much mineral water that I nearly blew up and burst.
We ended up seeking out caravan park cabins everywhere we went. The parks always had the best location — close to the CBD, close to attractions, and the cabins were of a stamp; ambient, reliable, pleasantly decorated and the laundromat was on-site!
We self-catered for lunch everyday; salad sandwich/roll, fruit — all washed down with several cups of billy tea. We were travelling in the ute, so had included the gas bottle and gas ring, a jerry can of water, billy plus the doings. Best cups of tea imaginable! Breakfasts were self-catered too — muesli, fruit, toast/hot rolls and spreads. Tried to do simple but a bit up-market for dinners e.g. choicest fish with wedges and salad. Best steak with buttered jacket potatoes. Prawn stir fry and rice. A lasagne, which turned out to be enormous and lasted two nights! Dined out twice — once at an RSL club and once at a Thai restaurant. Both low cost. On the boat our habit is to take on board some nuts and sushi; establish residence at a window seat table on deck seven, help ourselves to plates, some cutlery and napkins from the buffet then buy a pre-dinner drink from the bar to go with the nuts. Course two is the sushi then maybe an ice-cream from the ship's snack bar. Low cost and perfect views as the ship sets sail.
Ad. Article continues below.
Shopped for food daily and the cost averaged out at about $50 a day.
Next to Warrnambool where our caravan park was located right on the beach; walk to town and adjacent to gorgeous parks, gardens and a lake. Our cabin was excellent — the rangehood light had two globes and only one was out, so I made do. Cost per night was up a bit — $162.
Enjoyed the wonders of the Great Ocean Road from the Warrnambool end. Walked miles along the cliff-top board walk and visited Warrnambool Cheese. Although retired from business life Allan still takes on interest in business activity. He followed the recent saga of the ups-and-downs of the Warrnambool Cheese Company's on-again-off-again take-over quite closely and was keen to see the factory and find out more about the company. Luckily they have a wonderful public outlet, museum and history room which gave an insight and a human touch to this giant dairy company.
After three nights in Warrnambool, we tooled along to Mt Gambier and the Information Centre suggested a caravan park next to the famous Blue Lake and a stone's throw from other attractions. Walk to town. View from the cabin was over the golf course. Beautiful. Management quickly replaced the dud globe in the rangehood and I was satisfied. Cost here was $139 per night for our three nights and this little house was the most delightful and modern of all.
Mt Gambier abounds with geological phenomena which is a fascination for me. I am now an amateur world expert on the mysterious changing lake colour, aquifers and sinkholes. Magnificent gardens have been planted in the depths of some sinkholes. It was late November and the roses were unbelievable.
Ad. Article continues below.
Headed off to Castlemaine; marvelled at the amount of hay being baled in the rich farming district between the South Australian border and Castlemaine. What a bumper season. The wheat was growing so thickly that the growth resembled a solid wall. Long drive today and took a while to find a vacancy but eventually found a delightfully decorated tiny house in a caravan park close to town at the usual price — around $150 per night. We enjoyed the sight of the local steam train trundling plast, blowing smoke and filled with day trippers.
Castlemaine is located in the heart of the Victorian goldfields district and I was overjoyed to spend a day in close-by Malson, one of my favourite towns. Totally original really — all Maldon's buildings seem to be as they would have been during and after the prosperous gold mining years. Some are very substantial and elaborate; in various states of restoration. Maldon is so authentic that is has become quite the tourist destination. The town was abuzz with folk shopping, lunching, exploring and studying the streetscapes. The vibe is of yesteryear. What a gem.
Took a hike among the mine shafts and fell down, but luckily not down a mine shaft. Recovered quickly. On our last morning in Castlemaine we made an early dash to Melbourne in time for our grandson's birthday celebrations. Spent a couple of days with family before heading back to Tasmania.
Tourism is being done so well in our provincial towns and cities — the experiences and infrastructure are equal to anything overseas. What a pleasure it is and how noble and patriotic I feel for having spent my budget holiday money here in Australia.
Tell us about your travel experiences.