8 of the most stunning waterfalls in Australia
There's something so peaceful yet so powerful about getting up close to a waterfall. Be amazed by the awesome force of Mother Nature and be inspired by the simple beauty of Australia's natural landscape with a visit to one of her most stunning waterfalls. 
1. Millaa Millaa Falls, Millaa Millaa, Queensland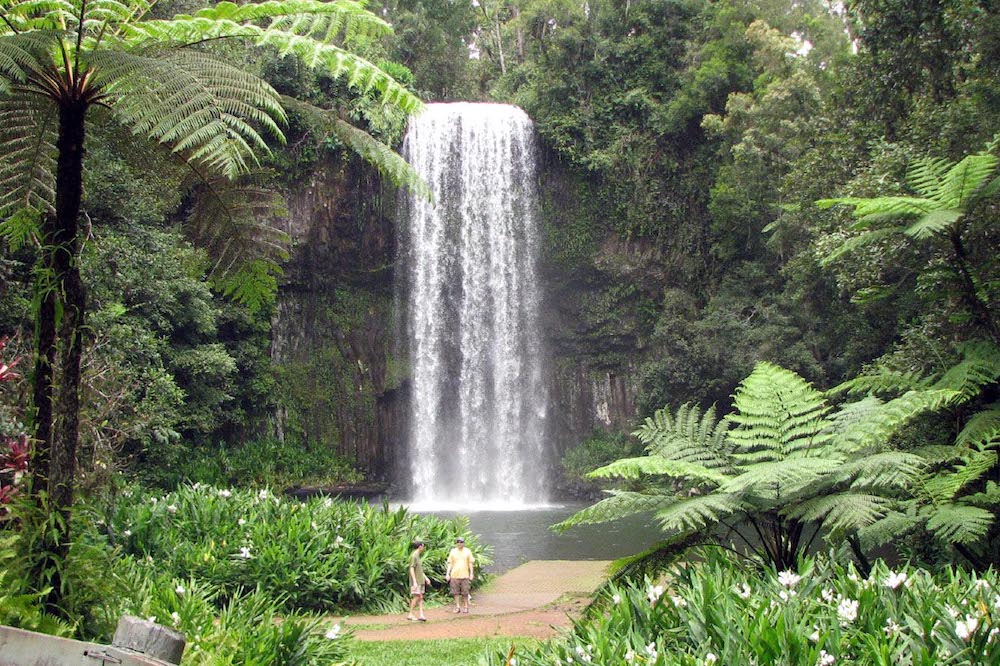 If you're visiting Queensland's tropical north, head south on the highway from the town of Millaa Millaa and you'll soon arrive at the spectacular Millaa Millaa falls. There are plenty of nature walks in the area and the falls are the home to the Ulysses butterfly and platypus. 
2. Wentworth Falls Waterfall, Blue Mountains, New South Wales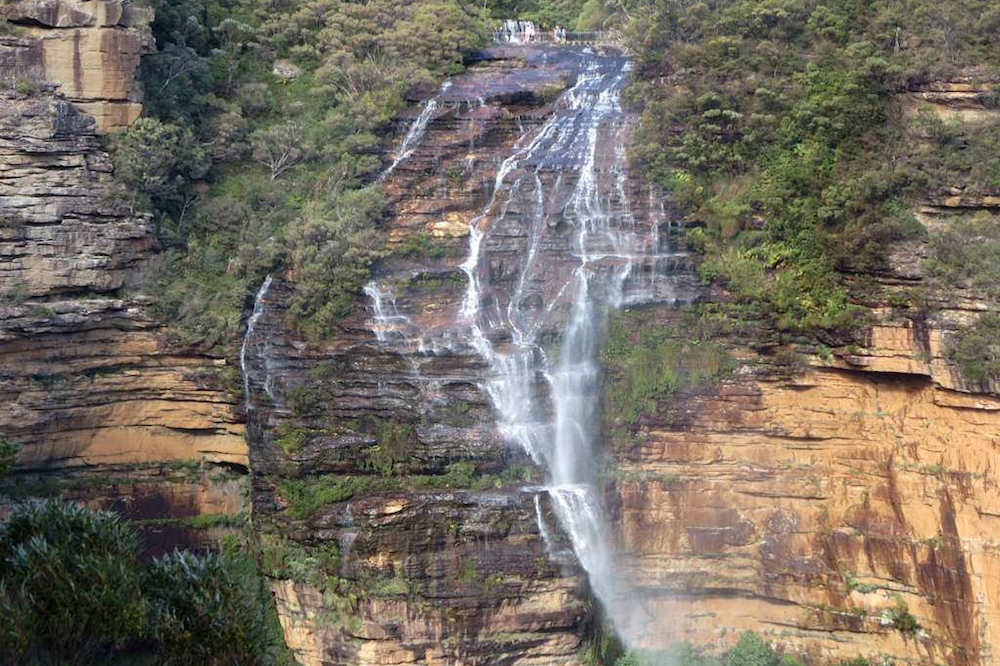 This spectacular natural spa is in Western Australia's second largest park, Karijini National Park in the north of the state. Visitors can enter the park from Tom Price, Roebourne, Port Hedland or Newman. The spa pool is in the Hamersley Range, which frequently reaches temperatures exceeding 40 degrees.
Ad. Article continues below.
4. Russell Falls, Tasmania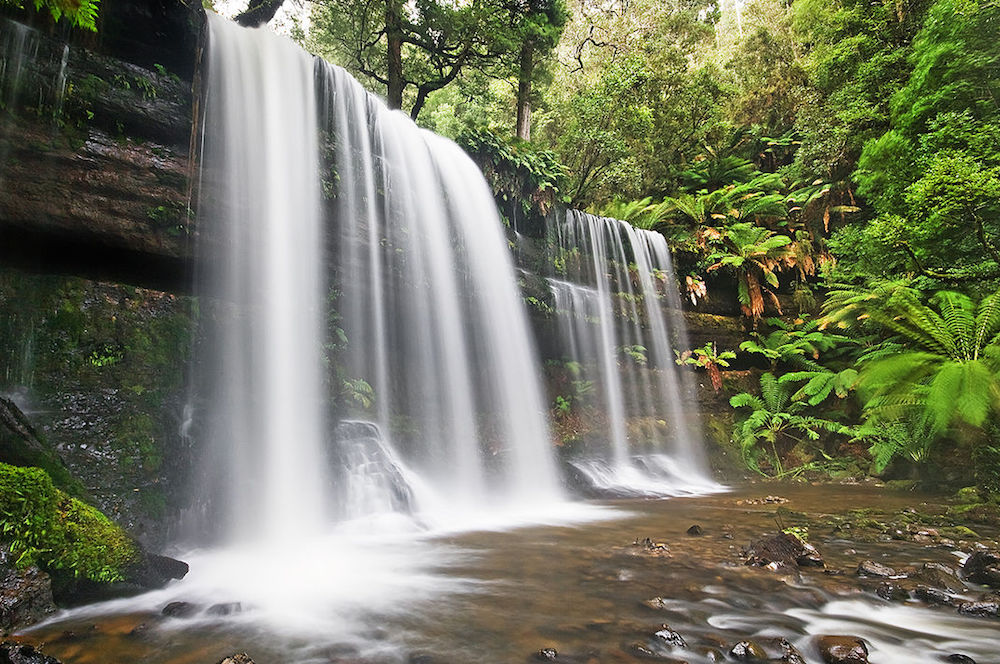 This tiered cascade waterfall is located in Russell Falls Creek in Tasmania's central highlands region. It's arguably Tasmania's most beautiful waterfall, and it's one of the easiest to get to. It's a pleasant 20-minute walk along a boardwalk through rainforest to get to the falls. You can return the way you came, or follow the creek back by crossing the bridge below the falls. 
5. Ebor Falls, New South Wales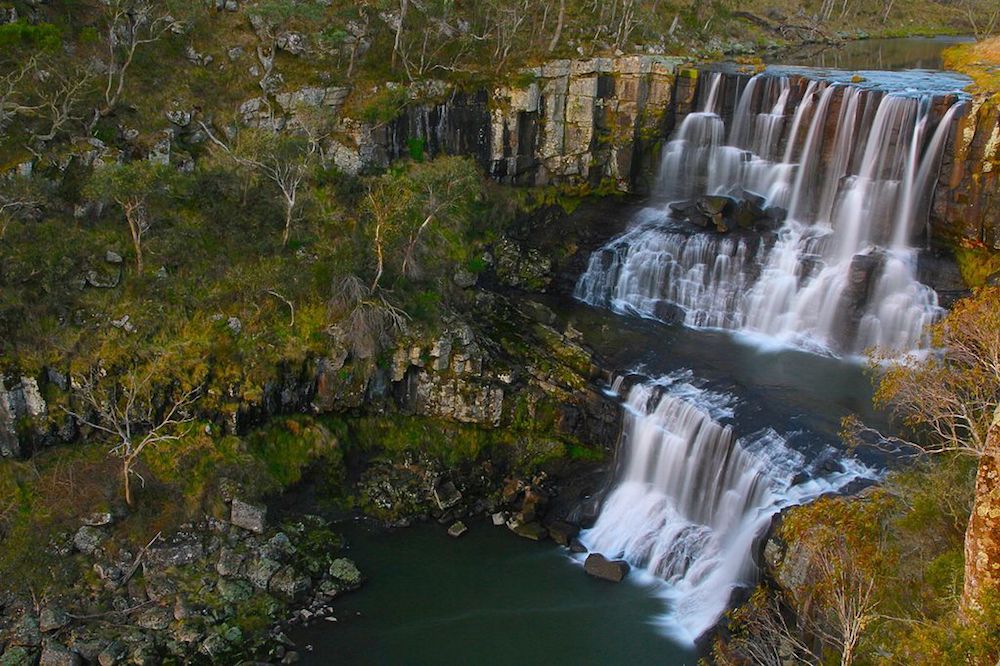 Ebor Falls is the perfect place to stretch your legs if you're en route to the coast from Armidale – you can drive right up to the viewing platform. Ground orchids flower here in the late spring and summer, and you may even see a wedge-tailed eagle soaring around. 
6. MacKenzie Falls, Grampians National Park, Victoria
Ad. Article continues below.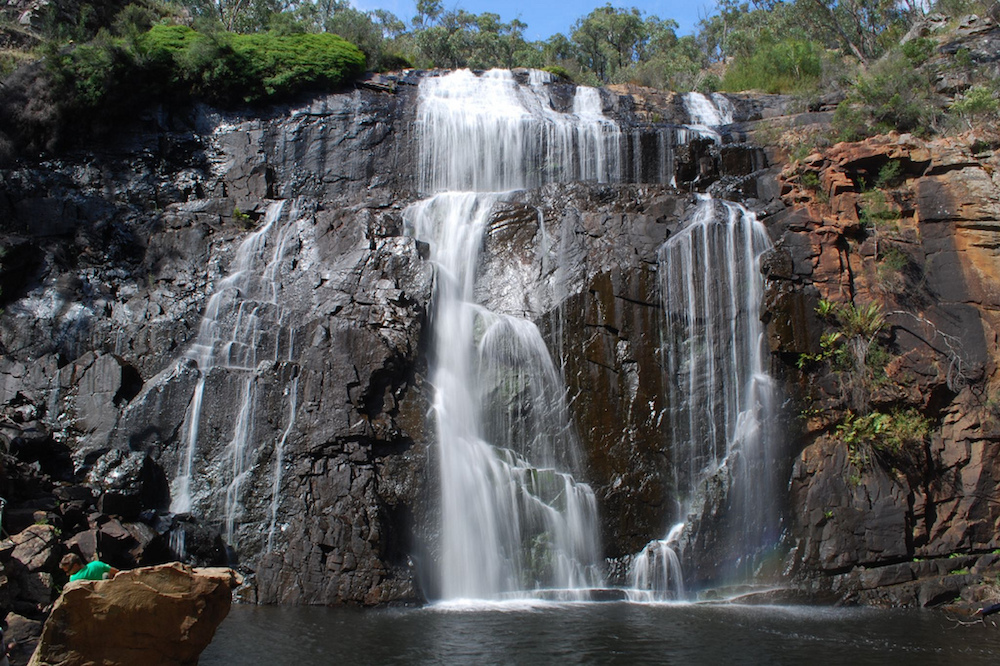 Twin Falls is in Kakadu National Park and is accessible by 4WD only, although there are tours that will take you there. The national park is nearly 20,000 square kilometres in size – nearly half the size of Switzerland. Enjoy the unspoiled, natural wonders of this timeless place where the termite mounds reach six metres high and there are more than 280 bird species. 
Ad. Article continues below.
8. Wallaman Falls, Queensland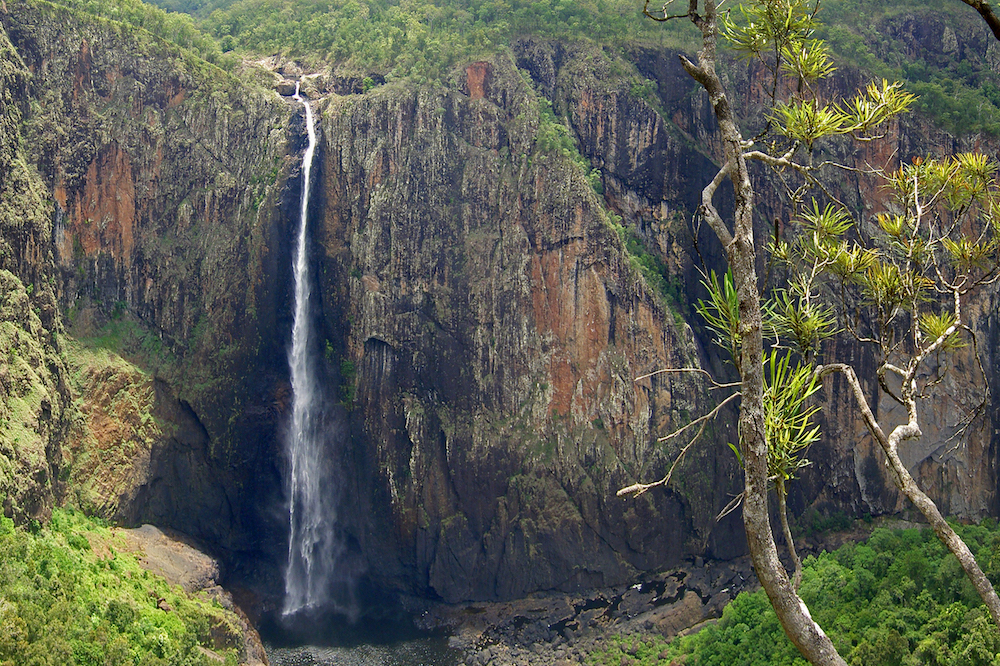 Wallaman Falls are in the UNESCO Heritage-listed Wet Tropics region in North Queensland. The waterfall is famous because of its sheer hight at 268m tall – making it Australia's largest sheer-drop waterfall. The pool at the bottom is more than 20m deep, and in excess of 100,000 people visit the site annually.
What would you add to the list? Let us know in the comments below.