70-year-old sues cruise liner for ruined holiday and broken heart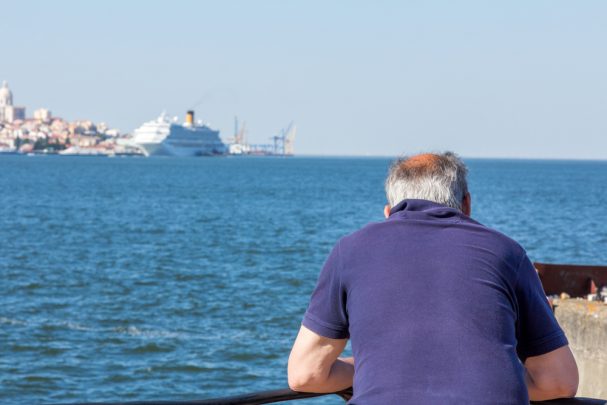 A man from the Gold Coast has had his holiday hopes ruined and decided to take the cruise liner to court.
According to The Daily Telegraph, former gold Coast mayoral candidate, John Abbott, said being refused entry to a cruise ship is the cause of his relationship ending, his eating disorder, his heart palpitations and his feelings of helplessness and rejection. And it was all because of a forgotten passport.
Read more: How to get a cabin upgrade on a cruise.
Now the 70-year-old has lodged a statement of claim against RCL Cruises and his travel agency, saying he had no idea he was supposed to bring his passport with him.
His claim includes a $750,000 "tax free" payment, two round-trip cruises for two people with limousine pick up, a chartered private jet to the cruises should they leave from an interstate port and up to $100,000 spending money.
Ad. Article continues below.
Abbott was refused entry to the New Caledonia-bound Legend of the Seas at a Brisbane port in November.
In the claim he states he was not told he needed a passport to board the ship, which was expected to dock at Island of Lifou and Isle of Pines.
Read more: Is it worth paying extra for a balcony cabin?
The claim also states his relationship with his partner at the time ended within 24 hours of not being able to board the ship. But Abbott is not new to causing controversy. While running for Gold Coast mayor in 2016 he announced in his campaign he didn't want muslims visiting the tourist strip.
GOLD Coast mayoral candidate John Abbott doesn't want Muslims visiting the tourist strip. https://t.co/GgVhSpgOXW

— ken (@coolrunning2009) March 16, 2016
Ad. Article continues below.
It is unclear if Abbott will have any result with his claim. The website for Legend of the Seas has information relating to passports under their terms and conditions.
The specific information reads as follows:
Passport, Visa and Health requirements are the responsibility of individual travellers. Passports are required for all travellers departing Australia. Permanent residents travelling on a foreign passport must hold an Australian Re-entry Visa. Many countries require that foreign nationals entering hold a passport with at least six months validity. The final responsibility for ensuring documentation is correct is that of the individual traveller. Any fines, penalties, payments or expenditures incurred as a result of such documents not meeting the requirements of those authorities will be your sole responsibility. CruiseOffers will not be held responsible for tickets lost by a third party, such as Australia Post. Any charges associated with reissue and resending of documentation will be a client expense.
Have you ever planned a holiday and forgotten your passport? What did you do?