6 things you should never bring on a cruise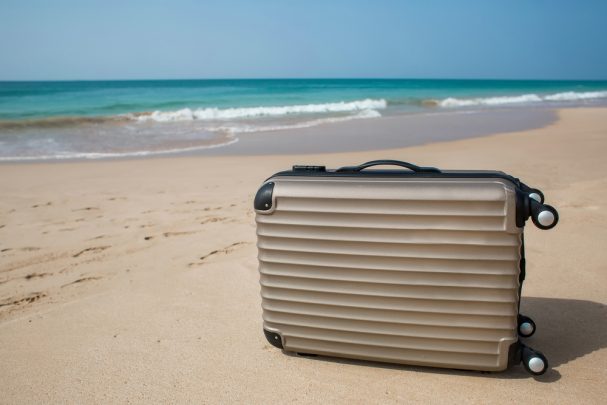 Packing for a cruise can be both an exciting and a frustrating experience. But while you may like to bring everything that you might need for your cruise, there are some items that should definitely not make their way into your suitcase. 
Read more: 5 tips to planning the perfect cruise in Fiji
1. Books
You might be tempted to bring along your favourite book (or a few of them) on board your cruise, but not only will you have little time to actually sit down and read it, but there is usually a library on board that you can take your pick from. Books are heavy and bulky anyway, so just take advantage of the library on board, you might just find a new favourite.
2. Musical instruments
Ad. Article continues below.
There's nothing quite like bringing out the guitar and playing a nice tune surrounded by other travellers, but unfortunately that's not likely an experience you're going to have on a cruise. Many cruise lines actually ban passengers from bringing instruments like guitars, violins and saxophones onto the ship, generally because of the noise complaints associated with them. Not that you'd cause something like that!
3. Kites
There's no place for kite flying on cruises, especially since it has been banned from a variety of cruise liners around the world. Inflatable pool toys and balloons are banned, too.
Read more: 10 mistakes first-time cruisers make
4. Metal detectors
Ad. Article continues below.
You might feel tempted to search for buried treasure on any number of tropical islands you visit during your cruise holidays, but if you think you're going to find them using a metal detector, think again.
5. Iron
We're not sure who would elect to do house work on holiday, but if that is you, it's time to step away from the iron and leave it in the laundry at home, where it belongs.
6. Spirits
Some cruise lines allow a one wine bottle per person policy, but that doesn't extend to other drinks and spirits. So best to save them for when you get back. When it comes to your vino, though, it's also worth noting that you could be charged a corkage fee in the dining room.
Can you think of anything else that shouldn't be brought onto a cruise? Let us know your tips in the comments section below.