6 best cruise ports in Japan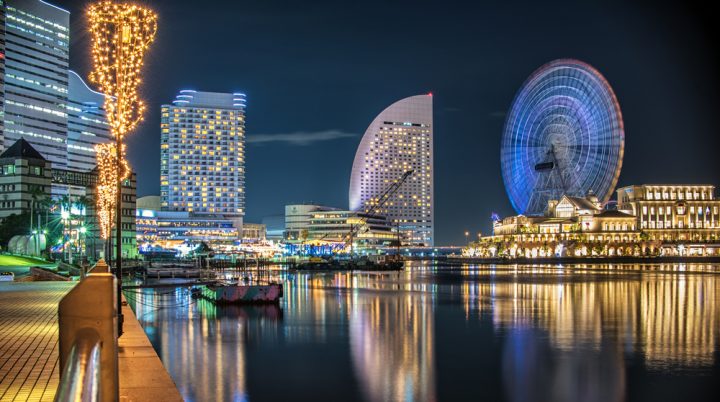 Japan has a bit of everything on offer for the adventurous traveller. There's a tapestry of history and culture to get to know, delicately-prepared food options to nosh on, elegant cityscapes to get lost among and natural wonders that a photo can hardly do justice. One of the most popular ways to get around Japan is the high-speed railway lines that traverse the country, but the most elegant and luxurious way to explore the country has got to be by cruise. If you are considering this option while in the country, here are best cruise ports in Japan if you do decide to explore this fascinating country by ship.
Read more: Find out more about cruising in Japan
1. Yokohama
Ad. Article continues below.
Yokohama is the biggest port in Japan and the gateway to the capital city of Tokyo. It first opened in 1859, becoming the country's first international trading port and is now the primary port in Japan, where passengers can venture into Tokyo and see this lively city up close.
2. Kushiro
Ad. Article continues below.
Kushiro is another important port city and was a target during several wars. It's since become a commercial fishing port and a popular stop off for cruise ships. As well as the city, there are several mountains, rivers and lakes to explore, as well as Kushiro-shitsugen and Akan National Parks.
3. Shiretoko Peninsula
Located on the island of Hokkaido, Shiretoko Peninsula is home to one of Japan's most beautiful national parks, Shiretoko National Park. Some of the park is only accessible by boat and can only be reached through guided trekking tours. The wildlife that can be spotted in the region include deer, fox and bears.
Ad. Article continues below.
Read more: Best parks and gardens in Tokyo
4. Korsakov
Now Russian territory, Korsakov is a seaport that was once ruled by Japan between 1904 and 1945. While there's little in the way of sightseeing in Korsakov, there are harbour views, a history museum and small markets during the summer months.
Ad. Article continues below.
5. Otaru
Another port city in Hokkaido is Otaru, which is a popular tourist destination just a 25-minute train ride from the city of Sapporo. There are canals lined with beautiful heritage buildings and mansions, making this a beautiful stop to see some of Japan's history come to life.
6. Hakodate
Ad. Article continues below.
One of Hokkaido's major cities, Hakodate is home to Mount Hakodate and is known for fresh seafood. After years of being cut off from the rest of the world, Hakodate was one of the first harbours to allow international trade. Overseas influence is one of the notable differences in this city, and the main tourist destinations include Fort Goryokaku and the Hakodate Morning Markets.
Click here to plan your cruise to Japan. Have you checked Japan off your bucket list yet? Let us know in the comments section below.