5 Scenic drives in New Zealand perfect for travellers over 60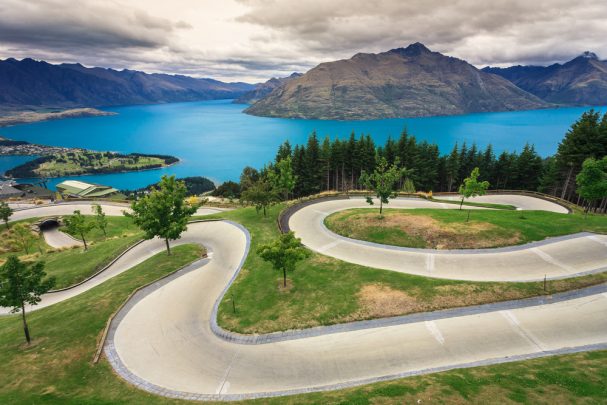 Almost every year New Zealand seems to feature high on the annual top 10 places to travel lists, and for good reason! Not only are the people friendly, but the wildlife is incredibly diverse, the culture unique and did we mention how majestic the landscapes are? One of the best ways to explore New Zealand and immerse yourself into the life and landscapes of this country is to jump in the car, take to the road and travel along some of the most scenic drives in New Zealand perfect for travellers over 60.
Read more: Add New Zealand to your bucket list here
1. Christchurch to Lake Tekapo
Ad. Article continues below.
One of the most scenic drives in New Zealand is the Christchurch to Lake Tekapo route. Highway 77 will take you through a longer, but much exciting route, and you'll pass through the Canterbury Plains, Rakaia Gorge and small towns before making it to Lake Tekapo. But the bright blue lake is well-worth the four-hour drive.
2. Queenstown to Glenorchy
Ad. Article continues below.
The drive from Queenstown to Glenorchy might one of the shortest drives in New Zealand, as it only takes around 30 minutes, but it is surely one of the most scenic. Not only will the New Zealand landscape put  on a show (be sure to visit in cooler months if you want to see snow-capped mountains) but there are many stop-off points along the way that will allow you to soak it all in.
3. Christchurch to Mount Cook
Ad. Article continues below.
Mount Cook National Park is on of 14 national parks in New Zealand and is also one of the most popular. The State Highway 80 is the only highway that reaches the park and can be taken via Geraldine, which is said to be the most scenic route to the mountain. But there are winding roads, meaning it can take a little longer than taking the highway, but that won't be a problem at all if you're looking to stop for lots of photo opportunities. There are also less cars on this route, too, so don't worry about getting caught in traffic.
4. Milford Sound Highway
Ad. Article continues below.
A trip to Queenstown would not be complete without a visit to the Milford Sound. It's close to a four-hour drive but with views like this, it's worth driving along the winding roads that will get you there. Don't forget to fill up the tank when you arrive in Te Anau, though, because that's the last petrol station you'll come across before you reach Milford Sound.
5. Forgotten World Highway
Ad. Article continues below.
There are much faster and easier ways to get around New Zealand than the Forgotten World Highway, but there are few that are more exciting. Heading in from Taranaki, the road is pretty smooth sailing, but it's once you reach the town of Douglas that you realise what the highway is really all about. Keep an eye out for the hotel in Whangamomona and the Moki tunnel which was built back in the 1930s.
Do you know of any other scenic routes in New Zealand? Let us know in the comments section.