5 reasons you should pack your bags and visit Alaska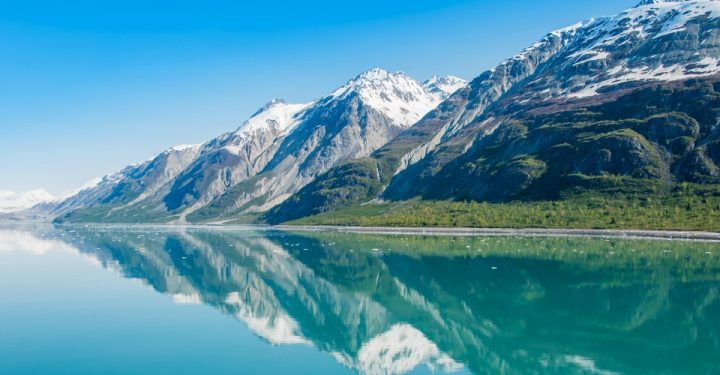 If you're pondering your next holiday, then look no further than Alaska. As long as you're not afraid of a bit of cold weather, there's nothing to not love about it. It's not only a very safe state, Alaska is wild, untamed and far from crowded. You'll need to pack plenty of warm clothes, but it'll be more than worth it! Here are five reasons you should pack your bags and visit Alaska.
Read more: Visit Alaska by land and sea
1. Spectacular scenery
Ad. Article continues below.
Alaska is home to some of the world's most untamed and vast wilderness. From towering snow-capped mountains to crystal clears lakes and bays, vast national parks and glaciers – there's so much scenery to take in. Alaska is almost the same size as Queensland, home to less than 800,000 people and only 20% accessible by road – that means there's a lot of unchartered territory out there if you're keen to explore!  If you love mountains, Alaska is home to 17 of the 20 tallest mountains in North America including Mt McKinley (now known as Denali) which stands at 6190m high.
Ad. Article continues below.
There are more than 20,000 glaciers in Alaska, and at Glacier Bay National Park you can get up close to them. One of the most amazing experiences is listening to the glaciers creak and groan before giant blocks of ice break off and crash into the sea. There are eight main national parks in Alaska, including Wrangell-St. Elias National Park (the largest in North America) and Katmai National Park and Preserve (home to spectacular volcanoes and massive brown bears). Better pack your camera, you'll be taking more than enough photos while you're in Alaska!
Ad. Article continues below.
2. Wonderful wildlife
It's not every day you see a moose wandering down the street, but in Alaska's largest town Anchorage, it's a fairly common sight. For animal lovers, Alaska has plenty to offer.  Alaska has the largest population of bald eagles in the world, with thousands gathering in the Chilkat Valley in winter to feed on salmon.
Ad. Article continues below.
The Kodiak Islands are home to a sub-species of brown bears which are the world's largest land carnivore. Alaska is also home to polar bears in the more remote, arctic areas and black bears in most forests. Wolves also roam 85% of Alaska. If you're lucky enough to go on a cruise out in the seas around Alaska, you're also likely to spot killer whales and grey whales.
Ad. Article continues below.
3. Amazing adventures
Ad. Article continues below.
Aside from the spectacular scenery and wildlife, there are so many tours and activities you can enjoy in Alaska. There's something for everyone from camping, fishing and mountain climbing to photography, skiing and kayaking. Why not go wildlife watching, dog sledding or hiking? There's plenty to see and do, especially in the national parks.
4. Sailing the seas and rivers
Ad. Article continues below.
Whether you want to sail around the Alaskan coastline or take a boat trip up the rivers and streams, there's plenty of options for you. There are a range of cruises you can set sail on, taking you around glaciers, allowing you to see whales and the thousands of islands off Alaska's coast. You can also opt to do a ferry around one of Alaska's scenic bays or rivers, taking in the very best sights Alaska has to offer.
Ad. Article continues below.
5. History and culture
Ad. Article continues below.
There's so much history and culture in Alaska. Learn about the native Inuit and indigenous people and their culture, or take a tour of some of the gold mining sites. Some of the towns in Alaska offer a heritage, frontier feeling.
Have you ever been to Alaska? What was the highlight for you? Let us know in the comments section below.