4 secrets to making your travel money stretch further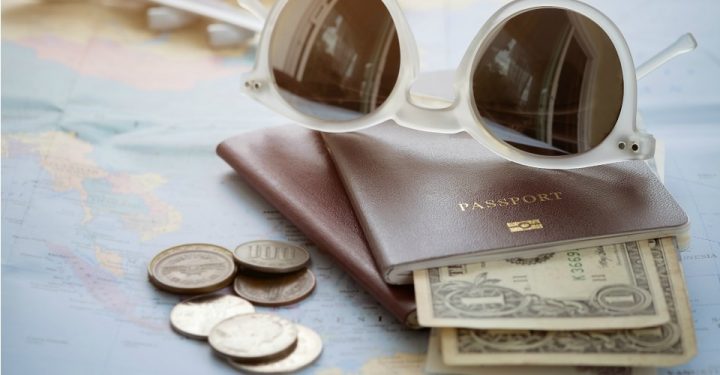 Let's face it, travelling can be expensive. Even after you've booked your trip, the day to day cost of your holiday can blow out of proportion. To make the most of your holiday it's important to make a budget and stretch your money as far as you can. After all, you'd hate to spend most of your money during the first few days and leave yourself without for the last few. Luckily there are a few simple things you can do to make your money last while travelling. Here are four secrets to making your travel money stretch further.
Read more: This is the best time and day to find the cheapest flights
1. Avoid ATMs and use a mixture of cash and cards
One of the biggest challenges when travelling overseas can be the currency. One of the biggest mistakes you can make as a traveller is relying solely on a card or cash. Firstly, keeping a little bit of cash on hand is a necessity, particularly if you're travelling somewhere more remote or plan on hitting the markets. You should work out how much cash you want to carry and exchange it before you leave. Australia has floating currency exchange, which can get you more money especially if your destination doesn't have floating exchange. Withdrawing money from an ATM while you're overseas can also see you get charged multiple fees, which all add up and impact your budget. If you're taking a credit or debit card with you, ask your provider about what fees you might slugged every time you make a purchase because they can really add up as well. A great money saving option is to get a prepaid travel money card. These cards have lower fees than credit cards and let you lock in an exchange rate before you travel.
Ad. Article continues below.
2. Look for free entertainment and attractions
While it's very tempting to want to visit all of the 'touristy' places, every museum, theme park, art gallery and historical site – the costs can really add up. Why not try limiting your tours and attraction tickets to just a few 'must dos'. Be sure to examine any tours you do as well, sure visiting seven different places can be fun but if there are a few on there you're not fussed on it might cheaper to just buy tickets to the ones you do want to see yourself. Before you leave, do your research. A lot of cities have a gold mine of entertainment and activities that are either free or low-cost. Look for the quirky festivals, the walking tours, the gallery openings and the markets – just go a quick google search by typing in the name of your destination and "free events". And don't go full steam ahead and do everything in one day. Spread your activities and entertainment out across the duration of your trip to make the most it.
3. Avoid dining out for every meal, every day
It's easy to go and dine out at a new restaurant or cafe for breakfast, lunch and dinner every day. But the reality is it'll cost you an absolute fortune and really eat away at your travel budget. Try dining out once a day, particularly for lunch as it'll cost less than dinner at most restaurants. Just like at home, there's nothing wrong with buying some snacks and having a meal in your room while you travel. If you're lucky enough to be staying in somewhere with a kitchen, cook or make your own meal once a day. Most destinations will also have a market place full of local vendors and delicacies, which are a very cost effective way to enjoy fresh local food.  And if you're keen for a drink or two, try looking for local bars that have a happy hour – you could save big time on those cocktails!
Ad. Article continues below.
4. Catch the bus or train more
Getting a taxi or renting a car might be convenient ways to get around when travelling, but the cost can really add up. Instead, you can catch public transport and really experience the city you're in. For a few dollars in most cities you can catch a bus or train, and while it might take longer and might be busier, it'll help you stretch your travel money.
How do you make your money last while travelling? Let us know in the comments section below.