21 helpful uses for a sarong while travelling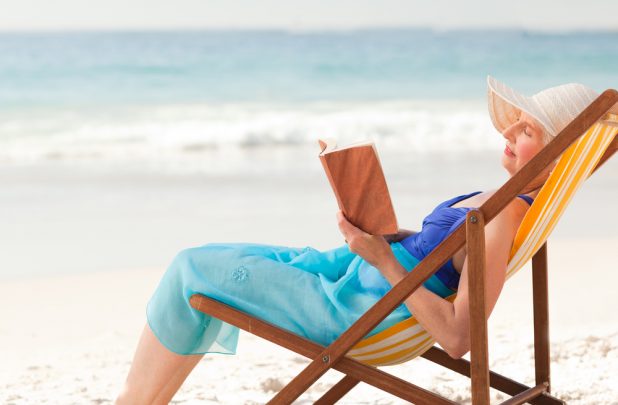 There are some things that we travellers simply cannot go on holiday without. And aside from moisturiser, medications and a camera, the sarong has got to be up there on the must-pack list.
Ad. Article continues below.
There are some incredibly creative ways to use your sarong while on holiday, and not all of them include the beach. Here are 21 helpful uses for a sarong while travelling.
Read more: How a pair of glasses can get you out of trouble on holiday
Of course, you can wrap it around your waist while you're at the beach… that's a given!
Or, it can double as a skirt. It's the perfect outfit to go from the pool to the pub.
Use it as a picnic blanket for those impromptu holiday meals.
Lie your sarong on the bed if you need an emergency sheet.
Find yourself with an injured arm? Not a problem, make a sling with your sarong until you can get to a doctor.
If you ever need a rope, then a twisted sarong will do the trick.
Use the sarong as an eye mask to keep the light out at night if you're having trouble sleeping.
Forgot your towel? Not to worry, a sarong is the perfect emergency towel.
If you need a little bit of privacy along the way, hang up your sarong as a makeshift curtain.
A sarong can always be used as the perfect beach towel if you don't have space for your own.
They can also be used as a headscarf if you're visiting temples, mosques or other places of worship during your travels.
A sarong is the perfect shawl when the mercury drops, too.
Use it as a fashion statement and wear it as a scarf.
Wrap it up around your neck and wear it as a halter dress out on the town.
Feeling a bit chilly while you're out and about? Use your sarong as a blanket.
If you find yourself in a bathroom or toilet without any doors, then the sarong is perfect for some privacy.
Use it as a pillow on a bus, train or plane.
Wear it as a head scarf for extra fashion points.
Worried about the cleanliness of your hotel pillow? Just wrap it up in a sarong.
Tie your sarong properly and you can use it as a shoulder bag.
Bundle your laundry up in your sarong and use it as a laundry bag.
Are there any other uncommon ways to use a sarong while travelling that you can think of? Let us know in the comments section below.