11 lavish things to see and do in Monaco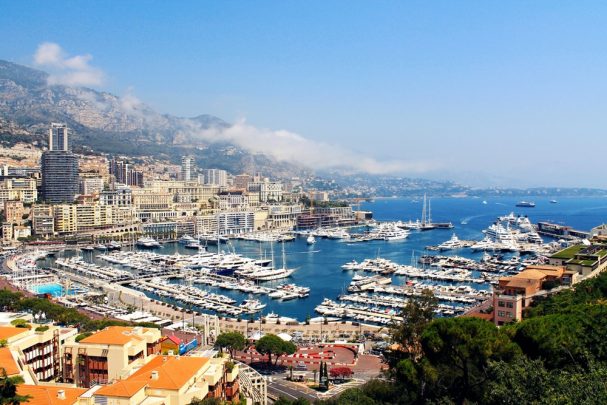 If you want to know how the rich and famous holiday, then head to Monaco. This independent state on the French Riviera is where luxury and opulence can be found everywhere you look. From the yachts bobbing in the harbour to the high rollers pushing their luck in the infamous Monte Carlo Casino, this is where the other half go to live a life of luxury while on holiday. We might not all have sports cars and deep pockets, but you can spend some time in Monaco without going over your budget. If you want to splash out, by all means, there's plenty of opportunity to do so, but if you're just here for the day, perhaps as a stop on your cruise, then here is a list of all the places you can visit while you're here.
Read more: Plan your own trip to Monaco
1. Visit the Monte Carlo Casino
Ad. Article continues below.
The Monte Carlo Casino is Monaco's main tourist attraction. You might want to try your luck on the slots or at the tables. Or, if you're not into betting, there is also theatre, ballet and opera houses in the building.
2. Watch the Monaco Grand Prix
Ad. Article continues below.
If you happen to be in Monaco during the Grand Prix, then be prepared for the buzz and the busyness of the event. The prestigious race has been held here since 1929.
3. Indulge yourself at Café de Paris
Ad. Article continues below.
It's all about atmosphere and the tempting dishes at Café de Paris. The central location and busy atmosphere in summer make this the perfect place to people watch, too.
4. Laze around Larvotto Beach
Picturesque parasols line Larvotto Beach and you can hire one for a pretty penny.
Ad. Article continues below.
5. Stroll through the Prince's Palace of Monaco
The official residence of the prince of Monaco, which was built in 1191.
6. Smell the flowers at the Princess Grace Rose Garden
Ad. Article continues below.
Four hectares of rose gardens are open each day and it's a beautiful place to stop and smell the flowers.
7. Visit the Saint Nicholas Cathedral
Ad. Article continues below.
The national cathedral was built in 1875 and is a tomb for royal family members including Princess Grace.
8. Oceanographic Museum and Aquarium
Ad. Article continues below.
Built on top of the Rock of Monaco, the Oceanographic Museum looks over the ocean and has been dedicated to arts and science since it's opening in 1910.
9. Exotic Garden of Monaco
This collection of succulent plants were brought back from Mexico in the late 1800s and put on display at the Jardin Exotique de Monaco.
Ad. Article continues below.
10. Shop at Le Metropole
A spectacular shopping centre where you can shop til you drop!
11. Marvel over the Rocher de Monaco
Ad. Article continues below.
This 62-metre tall rock that has become an iconic feature of Monaco's coastline, overlooking the Mediterranean Sea.
Have you lapped up the luxury in Monaco? Let us know all about your experiences in the comments section below.