10 Ways to get the most out of your river cruise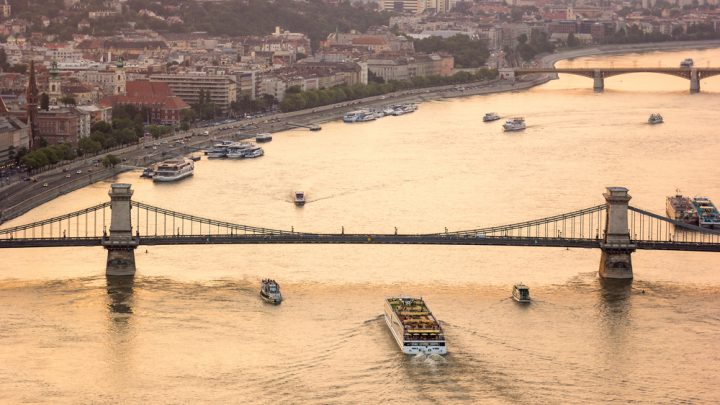 For the uninitiated, river cruising is a popular form of leisure travel and usually last for one-week or longer.
European river cruising is one of the most popular types and the vessels generally range from between 100 and 200 passengers.
In Europe, the Danube River is one of the most popular rivers to cruise along, as are The Main, Rhine, Moselle, Elbe, Rhone, Saone and Seine.
If elsewhere in the world takes your fancy, there's river cruising in the Amazon River in Peru and Brazil, the Nile River in Egypt, the Yangtze River in China and the Mekong River in Vietnam and Cambodia.
If you've been thinking about river cruising and want to make the most of it, we have some great tips for you.
Ad. Article continues below.
1. River cruising isn't always a laid-back and quiet experience
You may be expecting river cruising to be a very slow and easygoing experience but it isn't! While you can take in the scenery in a slow manner, it is not boring at all. River cruises are so much busier than you might realise! There's always something to do: an event, a talk, a meal, a reception, a guest artist, an escorted walk or bike ride along the river or an excursion. Actually, by comparison, there's a lot less time to be relaxing than if you were on a cruise ship as you're always passing somewhere amazing.
2. It's an easier way to see Europe, even with mobility issues or disabilities
While river cruise lines will work with disabled passengers, make sure you discuss you or your partner's needs before booking to see if a river cruise is suitable. In terms of cruising, typically a large ship is probably going to be easier for travellers with limited mobility.
3. A river cruise gives you a flavour of a region
Ad. Article continues below.
But if you're looking for more in-depth exploration, you might need to organise that separately. River cruises are typically about a week long and will take you to five or more destinations along the river.
4. Fare inclusions
Unlike ocean cruising, river cruising provides more all-inclusive fares covering food, drinks and tours. But do make sure you check what's included and what on-board costs you'll have.
5. Find out in advance which stretches of the river are most scenic
The biggest appeal of seeing Europe by river is that you get to immerse yourself in the history of a region from a perspective that you miss if you're travelling on land. Be sure to ask the cruise director at what times you'll be passing through the best locations, so you won't miss them.
Ad. Article continues below.
6. Pack rainwear
On a river cruise you can't plan around the weather. So pack waterproof pants and jacket, as well as a foldable poncho! Some enclosed shoes will help, and a small umbrella as well.
7. Plan on getting exercise off the ship rather than on it
It's likely that the biggest work-out you'll get is on the top deck's walking/jogging track but even then, it's not as big as the one you'd have on an ocean cruise liner. In port go for a bike ride or long walk to stretch your legs.
8. Pack light
Ad. Article continues below.
This tip is not just for the airline requirements but for convenience. Unlike cruise ships, there are no formal nights on board meaning you won't need to pack clothes you'd only wear once on your trip, saving a lot of space.
9. Learn some of the local languages
Learn to say "hello," "thank you" and "excuse me" in as many of the countries' languages as possible. Write it in a notebook or on your phone and carry it with you.
10. Bring cash
Cash is king on board a river cruise. Make a list of the countries you will visit and find a local bank that will order your foreign currency – you'll definitely need Euros if you're going along the Danube.
Have you been on a cruise? What kind was it? Where would your next (or first) cruise be too?