10 little-known adventures you can only have in Vietnam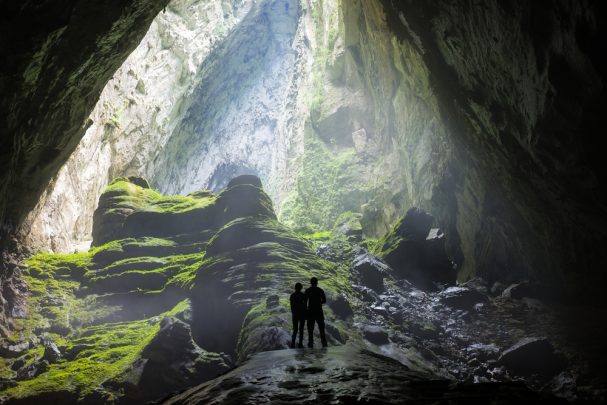 There are few countries that have gone through a transformation as quickly or as resiliently as Vietnam. Left in a state of unrest, internal division and with thousands of people slaughtered after the American War, the country began to rebuild itself as the North and South of the country reunited after the communist regime collapsed.
That unrest has transformed into hope and an entrepreneurial spirit has emerged, which has boosted the local industry and economy. Along with the history of Vietnam, there are the glittering rice fields, cosmopolitan cities like Ho Chi Minh, a captivating coastline and a resilient people who continue to carry the country forward.
Vietnam is a popular holiday spot for many Australians, with more than 40,000 Aussies visiting the country in January of 2017 alone. If you've visited Vietnam before, or want to try something a little bit different while you're there, then take a look at these 10 little-known adventure in the country.
Read more: Another side of Vietnam awaits in Da Lat City
1. Ride the Hai Van Pass
Ad. Article continues below.
Crossing through the Truong Son mountain ranges, this 25km-long road is a motorcyclist's dream. The roads are windy and the lookout points over Da Nang Bay are spectacular.
2. Cat Ba National Park
Ad. Article continues below.
Nature lovers, take a trip out to Cat Ba National Park. Recognised by UNESCO, this park is home to elephants, sun bears and other animals.
3. Cu Chi Tunnels
Ad. Article continues below.
For insight into the war Vietnam faced and to get at least some insight into the Vietnamese spirit, a trip to the Cu Chi Tunnels is a must. There are more than 250km in this district alone and were created to house weapons, makeshift hospitals and living quarters.
4. Traditional homestay
Learn about the daily lives of the locals by living with them. You'll learn about the culture, the traditional food and have a local share their secrets of the area.
Ad. Article continues below.
5. Visit Beer Corner in Hanoi
A busy intersection in the Old Quarter is Beer Corner where you can pull up a plastic chair, sit with a cheap local beer and drink with the locals.
6. Vietnamese cooking class
Ad. Article continues below.
Whether you join a small family-run class or visit one of the cooking schools or hotels, Vietnamese food is delicious and fun to cook.
7. Drink an egg coffee
Ad. Article continues below.
Ever thought about plopping an egg into your coffee? Maybe not, but it's worth a shot in Vietnam. The egg yolk
8. The Elephant Springs
Ad. Article continues below.
You won't find any elephants here, but you will find a large stone that looks like an elephant. If that's not enough to entice you here, then the ponds, streams and forests will.
9. Cave exploring
Ad. Article continues below.
Formed more than 400 million years ago, the mountains in Phong Nha-Ke Bang National Park are home to hundreds of caves.
10. Marble Mountains hike
A group of limestone and marble hills, Marble Mountains are a hiker's dream. Here you'll find tunnels, caves, temples and spectacular views.
Have you visited Vietnam? What did you get up to while you were there? Let us know in the comments section below.