10 important reflections to make during Remembrance Day's one minute of silence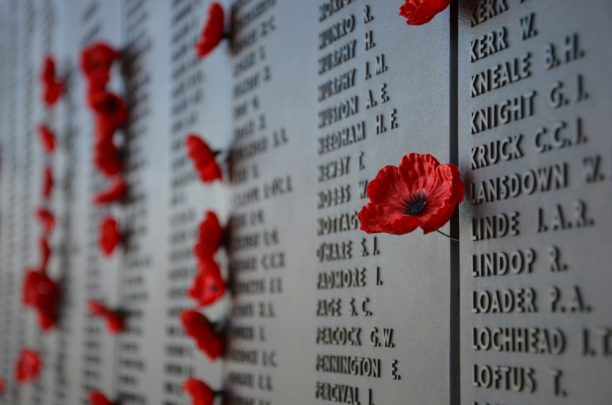 Image: katacarix/Shutterstock.com
On the 11th day of the 11th month at the 11th hour, the nation takes a moment to pause and remember the fallen diggers that have served Australia. Originally named Armistice Day, the 11th of November was the last day of World War I and the day the armistice was signed. The day has been used to commemorate the service of soldiers, particularly those who died but had no known grave. While you're taking time to remember the fallen diggers today, reflect on Australia's involvement in World War 1 and the impact it has had on Australia's history, culture and view of the world.  Here are 10 important reflections to make during today's one minute silence.
Read more: 8 Destinations that will reconnect you with Australian history
1. The Australian population in 1914 was just five million people when Australia's then Prime Minister, Andrew Fisher, promised the British forces support, "to the last man and the last shilling."
2. More than 324,000 enlisted and served overseas during World War 1 and of those people more than 61,000 people died.
Ad. Article continues below.
3. 4,044 people were taken as prisoners of war, while almost 400 died while taken captive
4. 7,600 Australians and 2,500 New Zealanders were killed in Gallipoli, while 19,000 Australians and 5,000 New Zealanders were wounded.
5. The significance of the red poppy comes from John McCrae's poem. The secretary of the American YMCA thought it was so moving that she decided to wear a red poppy in commemoration, which has since become a tradition.
Read more: Australian war veterans are going to Vietnam and deciding to stay
6. Waler horses were used during the war and sent from all parts of Australia. They would usually drink 30 litres per day but during the war they would often go more than three days without drinking.
Ad. Article continues below.
7. It's estimated that more than eight million animals were killed during the Great War.
8. Not the entire country was in support of conscription. A national vote was held on the 28th of October in 1916 with 1,160,033 voting against and 1,087,557 for.
9. Traditionally, the Last Post is played by a bugler followed by one minute of silence
10. Remembrance Day is also commemorated in New Zealand, the United Kingdom, Canada, France, South Africa, the United States, Bermuda, Ireland and New Zealand.
How do you commemorate those who've lost their lives on Remembrance Day? Share your thoughts in the comments section below.