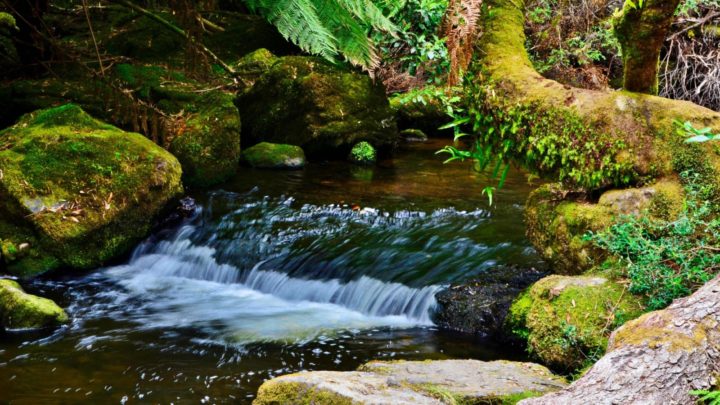 Indeed most of the visitors came from the adjacent Tall Trees Walk, which is where we next headed, in amongst the giants that Tasmania is rightly famous for. Though somewhat below the Centurion (at 100.5 metres the world's tallest hardwood further south in the Tahune area) the 79m (223 foot) giant, believed the tallest there, still required a neck strain to check out its uppermost branches, and it was one amongst many.
For every eucalyptus regnans standing though, there was an equivalent moss laden hulk on the forest floor, for only one in roughly 100 survive the rigours of nature to stand above all else.
They lay strewn like monstrous fiddlesticks, their crumbling bulk slowly being decomposed by all manner of plant life, one day to become the soil for a cousin to attempt another ascent to the heavens.
We pushed on, across the Lake Dobson Road and on to Lady Barron Falls, Lorraine marvelling at the ferns beside the route, how densely they grew around the rivulets that cropped up from time to time. She thought it was as good a bushwalk as she'd ever been on, rivalling even Lamington National Park.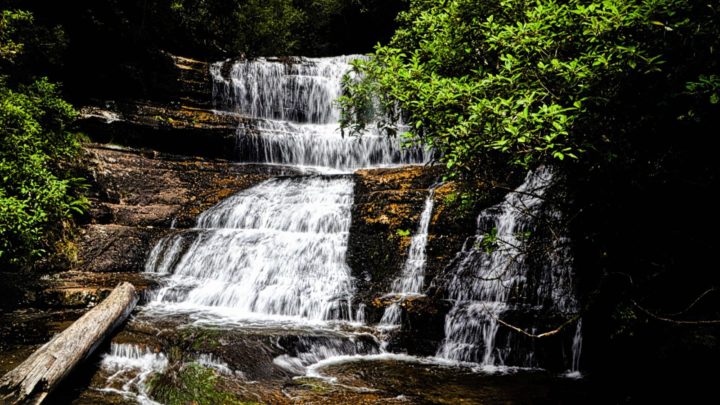 After we'd photographed Lady Barron the trail turns sharply into reverse and follows the stream for another kilometre or so. Zig-zagging along, it crosses the stream more than once, its banks at their best by abandoned palm fronds and fungi scattered nearby in small clusters.
Then came another set of stairs in the direction of up, a couple of hundred or so, fairly new and beautifully constructed. That led us soon after to the road and the National Parks and Wildlife Service centre just down the road. At just under 3 hours it had been a memorable walk, surpassing even my expectations, and lunch in the motorhome was one of special memories recalled.
Been travelling? Travel at 60 wants to publish your story. Simply sign up as a contributor and submit your stories. When your story is published, you'll go into the draw to win some great weekly prizes. You can also join the Travel at 60 Travel Lovers Club on Facebook to talk to other travellers in the Travel at 60 community.