Flynn's Tasmanian childhood is acknowledged by the Tasmanian Tourist Bureau. There is a walking tour dedicated to houses, schools and churches attended by a young Flynn. One of the buildings that forms part of the University of Tasmania bears the name of Errol's father, Theodore Flynn, who was a renowned biologist and professor in natural science in the day. The brochure isn't always in print and I had to refer to a document from 10 years ago to revisit the sites of Errol Flynn's childhood.
The walk around the Sandy Bay area (just south of the Hobart CBD in Tasmania) also provides an interesting look into life in this very beautiful southern capital from more a century ago with much of the housing relatively unchanged. What I would give for a peek into some of the bathrooms and kitchens, as I have on good authority that chip heaters are still in use in some homes.
A parkland in Sandy Bay has been renamed Errol Flynn Reserve in honour of the actor. It is said that this is where he learnt to swim and sail as a boy.
The State Theatre, at 375 Elizabeth Street, North Hobart, opened as a venue for cultural events in 1913 and has an iconic star on the footpath commemorating Errol FLynn, on the occasion of what would have been his 100th birthday in 2009. (Flynn died in 1959.)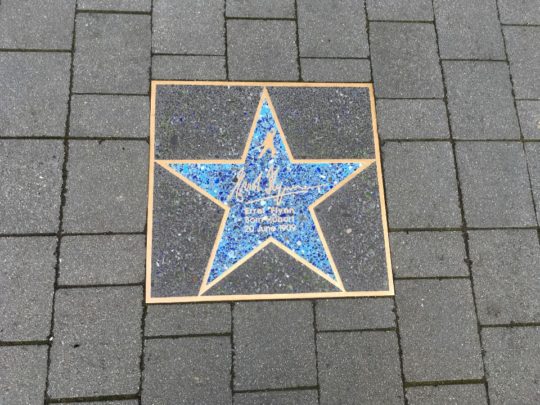 Hobart celebrated this occasion in style with a formal dinner and a selection of Flynn movies on the big screen. It was a wonderful experience to share with my then 20-year-old daughter who thoroughly enjoyed seeing an old black and white movie. The Dawn Patrol was released in 1938 and featured Flynn, David Niven and Basil Rathbone. The men are Royal Flying Corps fighter pilots in World War I. It's an absolute corker.
Flynn's daughter, Rory, and grandson, Luke, were also in town for the festivities.
My totally unexpected Errol Flynn find was as a result of ambling through the colonial grazing communities in the Tasmanian midlands. No publicity whatsoever.
The Kentish Arms Hotel, in High Street, Oatlands, was first licensed in 1834 and was in dire need of a coat of paint, (or maybe two or three). As in many rural communities the pub had to diversify to survive and so what was previously the lounge has become the TKO Bakery and Cafe. The meeting room is full of lobby cards for boxing movies, which is presumably the 'TKO' reference.
The public bar and bathroom facilities are covered in Marilyn Monroe posters and the cafe is full of Errol Flynn flyers and memorabilia. Hundreds of them. And did I mention the boom camera from Robin Hood?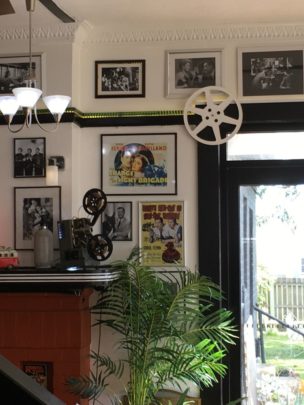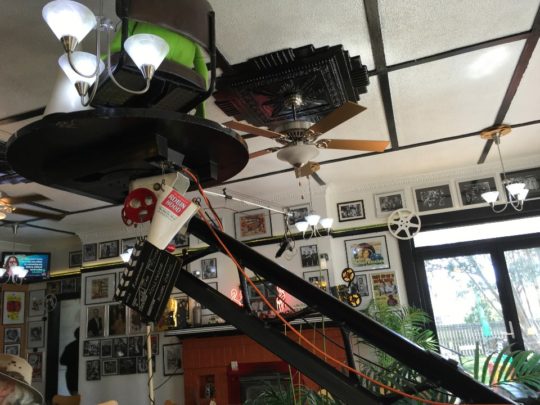 Not only are the Tasmanian midlands particularly scenic, the Devonshire tea at the TKO Bakery and Cafe make the drive a worthwhile day trip out of Hobart.
I'm sure that there is more about young Errol Flynn to discover in Tasmania. I just have to wait till my next trip south.
Been travelling? Travel at 60 wants to publish your story. Simply sign up as a contributor and submit your stories. When your story is published, you'll go into the draw to win some great weekly prizes. You can also join the Travel at 60 Travel Lovers Club on Facebook to talk to other travellers in the Travel at 60 community.