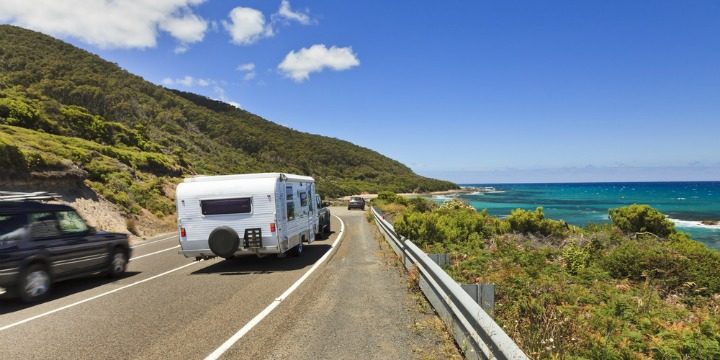 When you finally do have time to take a break and enjoy a well-earned holiday, it can be tempting to book a flight to a far-off destination overseas… But why leave the country when there is so much to explore here? Australia is home to some of the most beautiful coastline in the world, not to mention the rugged natural beauty of the outback and the tropical wonders of the rainforests up north. A driving holiday is a great way to see everything at your own pace and with the freedom to make your own rules and plans as you go. Here we've picked our top 10 Aussie road trips to give a little inspiration as you head out and hit the road.
1. East Coast Escape, Tasmania
Length: 295km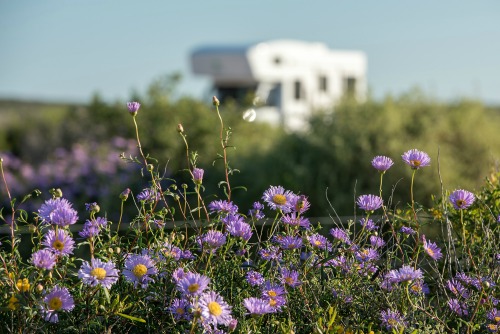 Tasmania is one of our unrated gems but if you're in Hobart, why not rent a car and drive up the east coast to the Bay of Fires – it has to be seen to be believed… you'll understand when you get there! Follow the road to Maria Island, the Freycinet Peninsula, Wineglass Bay, and the holiday town of Bicheno. You'd be hard done by to think of how this could be topped but time and time again, the Freycinet Experience – a 4-day walking tour – has been voted the best walking holiday in Australia. It's 192km north east of Hobart and well worth the drive.
2. The Big Lap
Length: 15,823km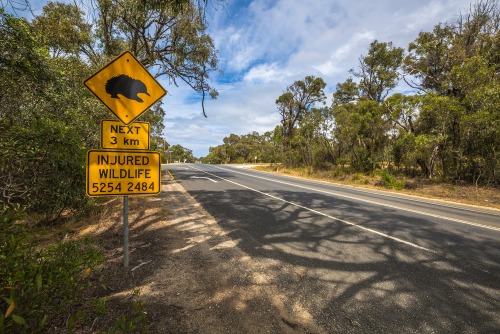 This is one that's number one on a lot of our lists, but the majority of us never get around to it. Why not say "Stuff it" and go all out? The great Australian dream is to road trip right around the country and would no doubt be a highlight of our year, if not our lives.
3. The Great Ocean Road, Victoria
Length: 243km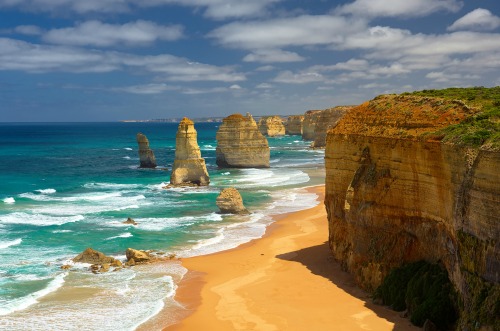 It might be an obvious pick but it is on these lists over and over again for good reason. The iconic Great Ocean Road spans some 200km and is breathtaking. Wind around the highway that peaks on cliffs and shows off our gorgeous coastline, and visit national treasures such as the 12 Apostles. The little coastal towns dotted along the road are a sight in themselves – calm and untouched.
4. Cairns to Cape York, Queensland
Length: 965km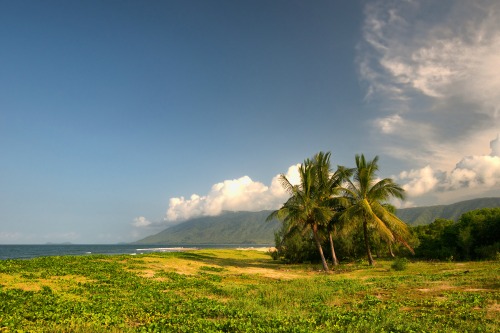 Cairns and the Tablelands need a whole other article but once you have done that, there is more beauty lurking further north. The trip from Cairns to Cape York used to be for 4WDs only but now the highway, sometimes referred to as a pilgrimage, is accessible by your average family car. You can see the heart of our Aboriginal heritage in the most northerly point of our country. Cooktown is a hidden gem, too!
5. The Savannah Way – Queensland, NT and WA
Length: 3501km
Drive 3700km in any other country and you'd be in another country altogether! Not in Australia – the roads go on forever. Lucky for our adventurous sides, a road exists from Cairns to Broome, taking in 15 national parks and 5 World Heritage areas. It is a different journey to the usual east coast drives…it is echoes the spirit of our diverse country. You won't know how huge Australia is until you cross it on the Savannah Way, meeting all the locals and experiencing true blue life on the road.
6. Snowy Mountain Drive (Gundagai to Beechworth), New South Wales
Length: 300+km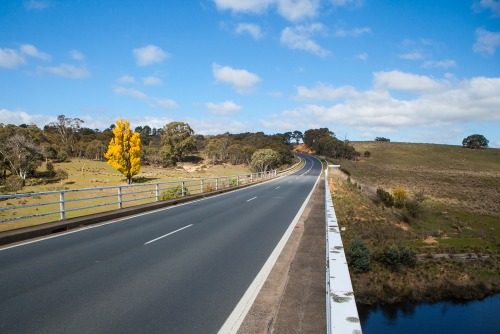 If you're up for a bit of a colder holiday road trip, there is no better than the Snowy Mountain Drive. A stark contrast from the arid desert along the Savannah Way, you will scale the highest mountains in Australia and be enamoured by the beautiful history of the region. There are too many picturesque spots to list, but it is worth every minute and every jumper you bring along!
7. The Fleurieu Way, South Australia
Length: 240+km
Down south again, this time to Adelaide, you can drive to the Fleurieu Peninsula. Once you get there, you will know what we mean: it has to be seen to be believed. The hills sweep into the bays and into some of the bluest water you have ever seen. It is also one of the most well-regarded wine tour drives, with over 70 vineyards along the way.
8. Nullabor Plain, SA to WA or vice versa
Length: 1200+km
Don't just fly between Perth and Adelaide, take this iconic drive through dramatic landscapes beyond compare. No wonder it's highly recommended by nomads, the 8-10 day trip is unmatched visually by virtually every other place on this list. Australia began here and the rural beauty will leave you wanting to visit again.
9. The Coral Coast (Perth to Exmouth), Western Australia
Length: 1268km
Western Australia has been a bit of a dark horse in the past but since the mining boom, travellers abroad and at home have flocked here. This coast and country road trip of the west coast encompasses The Pinnacles, dolphins and wildflowers, not to mention the rare opportunity to see desert meeting the sea. The colours will amaze you so much you won't want to leave! Swimming with whale sharks is an absolute must-do, according to locals of Ningaloo Reef!
10. Central Arnhem Highway, Northern Territory 
Length: 710km
The 'Top End' is what some describe as the real Australia – mysterious and magical, colourful and beautiful. Drive from Katherine in the hot desert to Gove on the Gulf of Carpentaria, where it meets with the Arafura Sea. This is one of the rare opportunities in Australia where you can be truly isolated…the road is often just yours. Stop in indigenous communities along the way and fall in love with the real Australia.
Have you ever driven any of these routes? Have you ever been on a driving holiday?
Comments