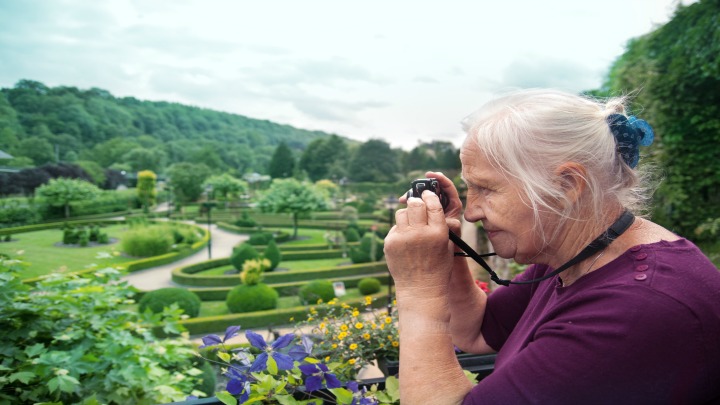 When you travel, you want to take as many photos as you can to remember your experience.
Around the world there are so many countries with spectacular sights for photographers.
Here are six of the most photogenic countries around the world – one from each of the main continents.
Read more: Seven ways to improve your travel photos
1. Nepal
Voted as the world's most photogenic country by Rough Guides, Nepal's Himalayan background and mountain villages make it a popular destination for photographers. The rich Nepalese culture comes alive in the villages, with Buddhist temples and prayer flags providing plenty of colour.
2. New Zealand
It provided the ideal cinematic backdrop as the gateway to Tolkien's Middle Earth, and if you've visited New Zealand there's no doubt you'd have endless photos of your trip.
Queenstown and Dunedin are among the most popular destinations for photos, and then of course there are the Lord of the Rings filming destinations.
From the top of the North Island to the glaciers and ice-capped mountains of the South Island, New Zealand's landscapes will keep you taking photo after photo to remember your holiday.
3. Peru
It's one of the most iconic sights in South America, but there's more for photographers in Peru than just Macchu Picchu.
From the snow-capped Andes to the history of the Incan culture and the rainforests and mighty Amazon jungle in the east, there's so much to see in Peru.
4. Canada
If you want to take great landscape photography, Canada has it all.
The lakes, mountains, glaciers and forests of Banff are a photographer's dream.
And who could forget the stunning beauty of Niagara Falls and the Rocky Mountains?
5. Egypt
Home to one of the most recognised wonders of the world, the Great Pyramids, Egypt has been described as an open air museum.
If you're a history buff there's plenty to photograph – the Sphinx, the Valley of the Kings and Abu Simbel – just to name a few.
Also rich in culture, the streets of Egypt and mosques are all ideal for some great photographs, and of course there are the camels – always a hit with visitors.
6. Switzerland
The hills are alive with the sounds of music, and happy snappers, in Switzerland. From picturesque villages to fairytale castles and the stunning back drop of the Swiss Alps, if you're photographer, Switzerland has it all. Landscape photography is at its best with rolling green hills, lakes and rivers adding a touch of magic.
Have you travelled to any of these six countries? What other countries do you think are photogenic?
Comments