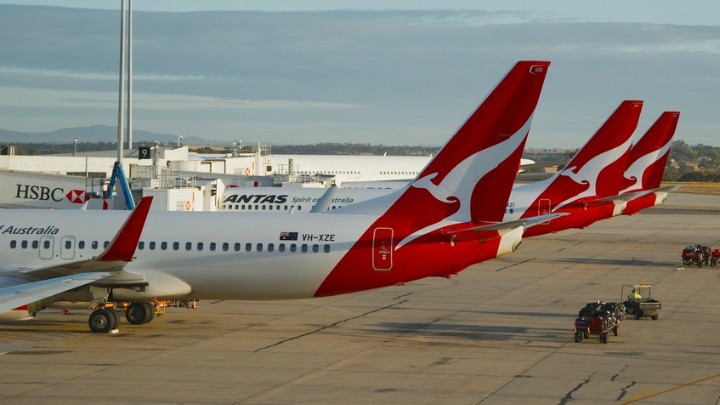 Do you talk a lot? Well, this could be good news for you! Following their dumping by Woolworths (which has since been rectified), Qantas now has a new partner through which customers can earn Frequent Flyer points – telecommunications company Vodafone.
Qantas announced today that Frequent Flyers can now earn up to 15,000 Qantas Points by connecting, renewing or upgrading online to a new 24 month Qantas Red plan with Vodafone.
The partnership allows Qantas Frequent Flyer members and Aquire members to earn a one-off allocation of Qantas Points across three Vodafone 24 month Qantas Red plans or Qantas Business Red plans:
$80 per month: 4,000 points
$100 per month: 5,000 points
$130 per month: 7,500 points
Double points are available to Qantas Frequent Flyer members and Aquire members who sign up, renew or upgrade online rather than in store. Customers signing up online will earn:
$80 per month: 8,000 points
$100 per month: 10,000 points
$130 per month: 15,000 points
Qantas Loyalty CEO Lesley Grant said: "Helping people stay connected, whether it's through travel or their mobile phone, is something that Qantas and Vodafone are both passionate about so this partnership makes perfect sense.
"It demonstrates our commitment to helping our members reach rewards more quickly by providing them with more opportunities to earn Qantas Points for everyday use. If they use their Qantas Points-earning credit card to pay for their phone plan, they can also earn points on their card at the same time.
Qantas and Vodafone are also partnering to offer a prepaid SIM, and a smartphone plus SIM package, to international customers travelling to Australia onboard eligible Qantas international flights. Qantas Frequent Flyer members will be able to redeem Qantas Points for Vodafone products available through the Qantas Store.
Are you a Vodafone customer? Would you consider switching to get these points?
Comments