Here are Booking.com's top five locations and their lesser-known competitive options.
1. If you like Paris, you'll love Quebec: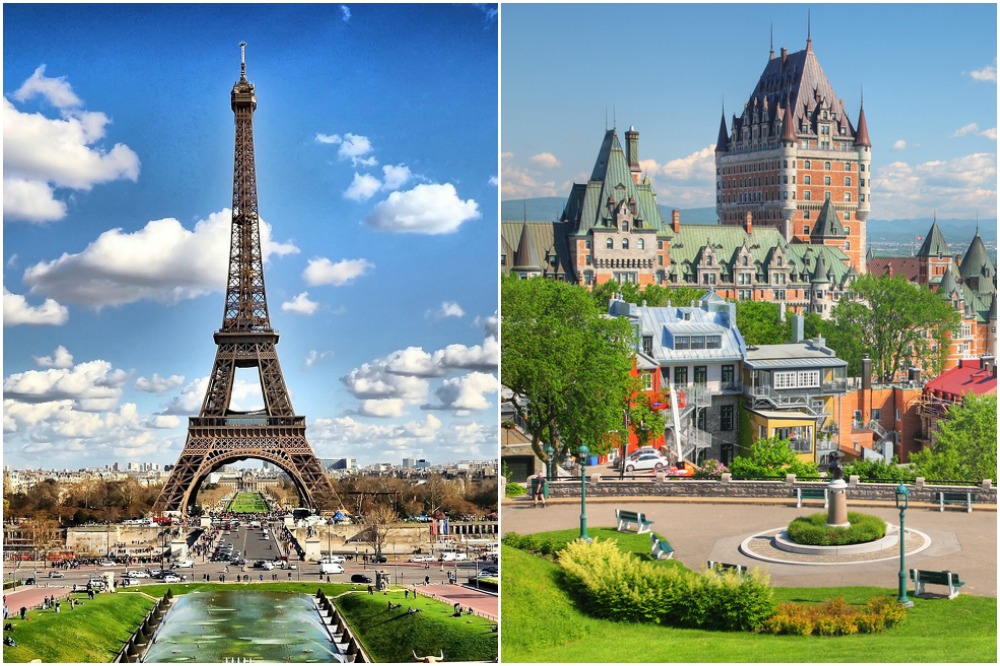 Quebec is just as much about culture and food as France is, and they even speak the same language. Quebec is filled with cobble-stone streets, 17th century buildings and beautiful chateaux. The food scene in Quebec is exciting and is famous for it's coffee, cheeses and local markets.
2. If you love Tokyo, then give Santiago a try: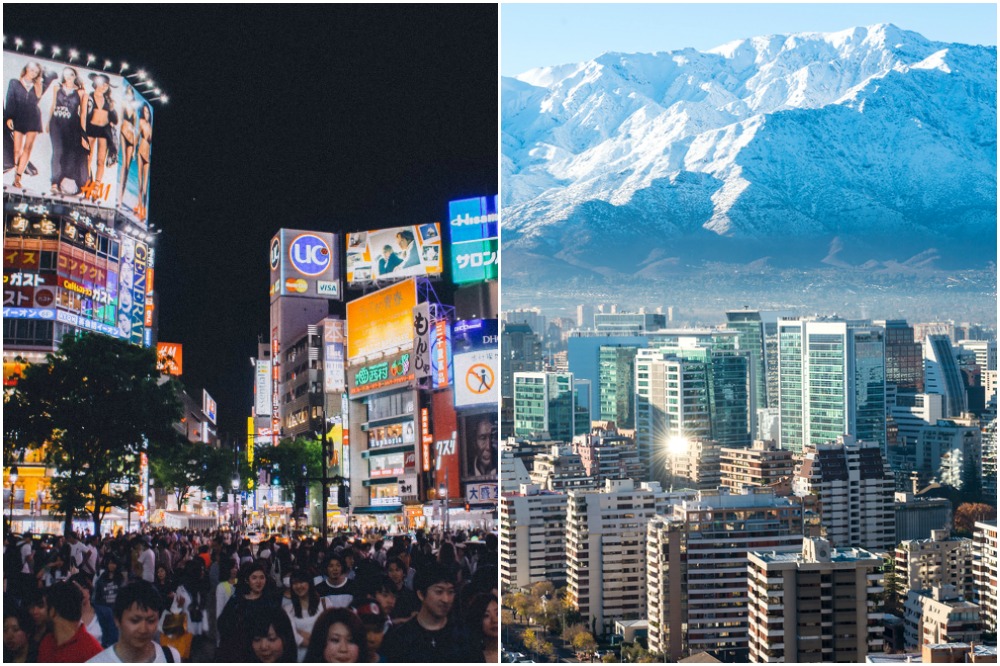 You might think comparing Japan's Tokyo and Chile's Santiago is like comparing chalk and cheese, but what these cities do have in common is their unforgettable landscapes that go from coastlines and mountains to skyscrapers and big cities buzzing with life. There is a stark contrast between both the old and new in both Tokyo and Santiago, where old shrines or churches converge with the artsy, futuristic and trendy.
3. If you've been to London, why not try Seattle: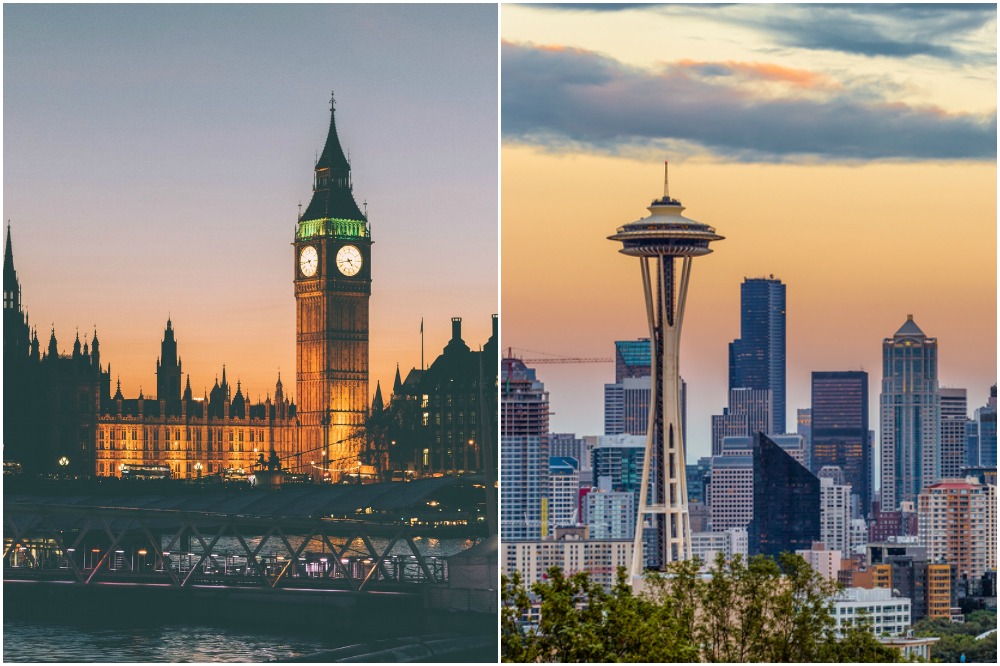 London is known for its iconic cityscape. From Buckingham Palace and the London Eye or Big Ben to the Tower of London, the sprawling city is a place of history, industry, arts and culture. Seattle's cityscape is just as iconic, thanks to the Mount Rainer that towers amongst the city's buildings. The birthplace of Starbucks, coffee is held at such high regard here, almost just as much as the music, as Seattle is known to have produced rock music greats like Pearl Jam, Foo Fighters, Alice in Chains and Soundgarden.
4. If San Francisco is your vibe, then Stockholm is worth a shot: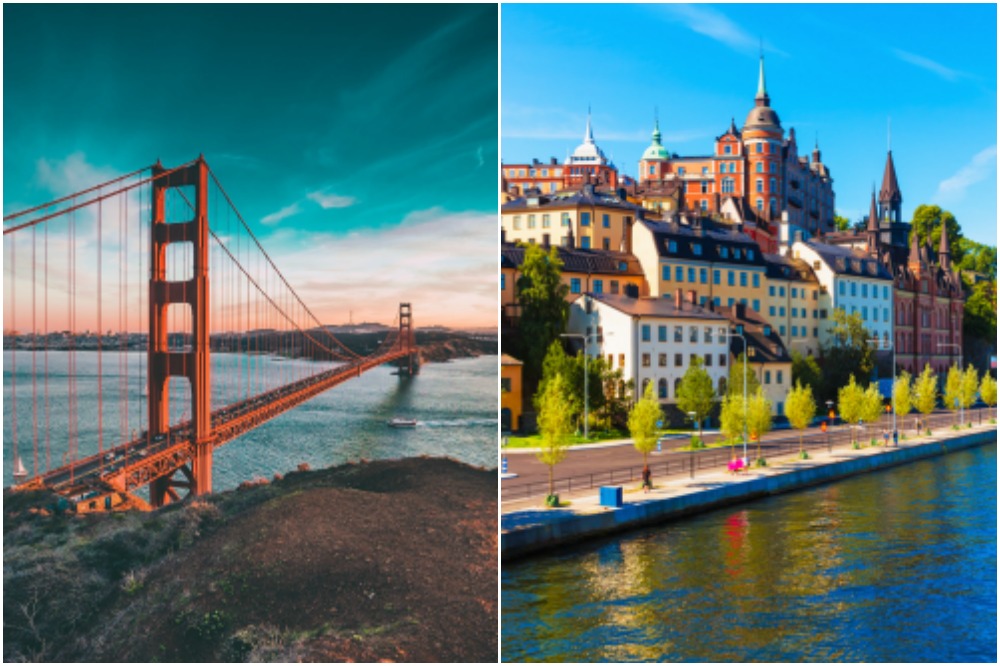 The port city of San Francisco is a melting pot of cultures and backgrounds, making it an eclectic and electric place to visit. Attracting more than 600,000 visitors each year, San Fran is a place to bar hop or get rid of your hunger pangs at some of the 3,000 places to eat. San Fran might have one iconic bridge – hello, Gold Gate! – but Stockholm has 57 bridges connecting its 14 islands. It's also considered one of the best preserved medieval cities in the world. And for the foodies, there's more to eat here than just Swedish meatballs. Salmon, crayfish, open sandwiches and savoury pancakes are favourites here, so eat up!
5. Love Shanghai? Give Mumbai a try: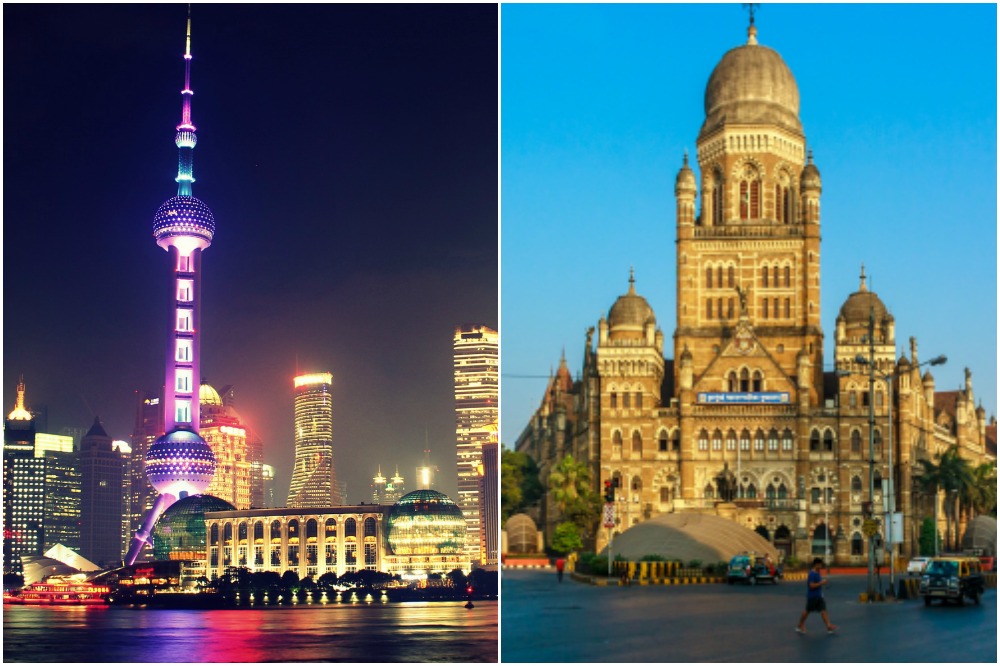 Shanghai is all about the colour. From markets, vintage stores, art galleries and art deco buildings, this place is a sensory overload and that's why we love it! If you want your retinas to be scorched by the colours surrounding you, then Mumbai is a great alternative. In Mumbai you find a mix of contemporary buildings with gothic, Victorian and art deco facades. This is also the centre of India's thriving film industry, so the it's a vibrant city full of colourful characters, too.
Did any Australian cities feature on the list?
They most certainly did! Old favourite, Sydney, came in at number seven and was compared with San Diego in the United States.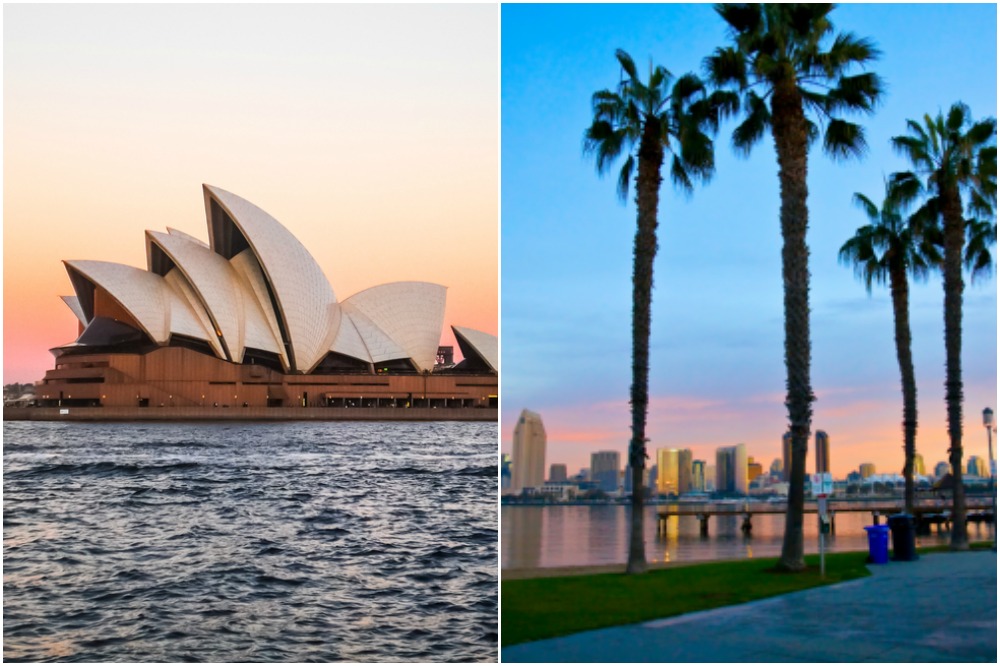 Booking.com claims that San Diego has impressive beaches, a relaxed culture, a wealth of museums and zoos to take your pick from and fish tacos that are worth writing home about.
Here's the entire list shared by Booking.com if you're thinking about going on holiday soon but want to try something a little different: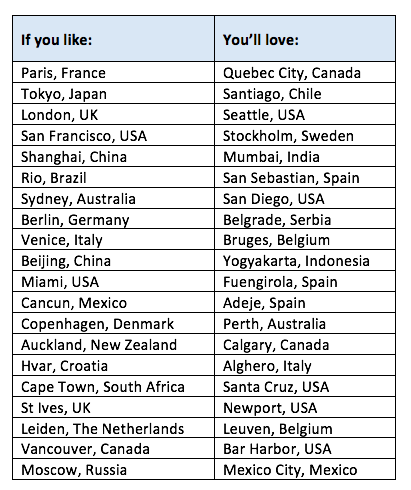 Have you visited any of these cities? And what do you think about the comparisons? Let us know in the comments section below.