So what's all the fuss? The Förenkla contains one small backpack that you can easily attach to the outside of the wheeled cabin bag.
Meanwhile, the included smaller backpack has many desirable features, including a laptop compartment and an extra outer pocket where you can store personal items, like tickets or a passport, ensuring they are organised and close at hand.
There's also two inner mesh compartments that are great for keeping cables and charges in order.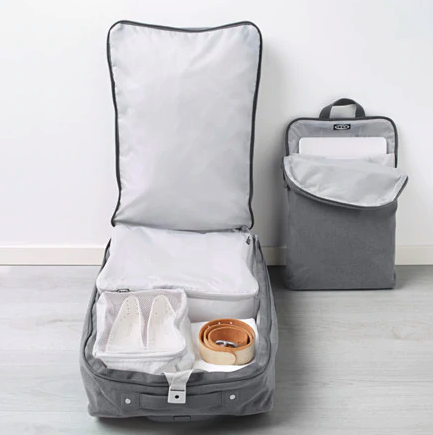 The popular Förenkla carry-on is currently selling for $99.
What are your thoughts on this? Would you buy this handy carry-on luggage?